Webinar Religion and Peacebuilding
Wanneer:

wo

23-10-2013 13:00 - 14:30
Waar:

Behind your own computer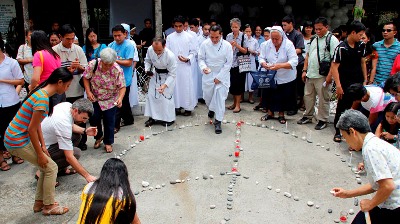 This webinar focuses on the role of religion in peacebuilding efforts. Religion has been an undervalued component of conflict resolution and peacebuilding efforts. Yet, the significance of religion in the everyday lives of many people around the world means that religion is a critical part of how many people cope with insecurity and conflict and work towards sustainable peace. Since religion has often been involved in conflict and/or in the dominant frames in which a conflict is perceived, the question arises as to how religion can be part of processes of reconciliation in efforts to create sustainable peace.

This webinar is an opportunity for scholars and practitioners to explore these issues together. Reflecting the multi-dimensional aspects of conflict and the numerous actors and institutions involved in conflict resolution and peacebuilding, the webinar will include reflections on the variety of ways in which religious beliefs, views, actors and institutions may influence conflict resolution and peacebuilding processes.
There are three main speakers: Frank Ubachs, Aleksandar Krzalovski and Erik Meinema.
Erin Wilson, director of the Centre for Religion, Conflict and the Public Domain (CRCPD), will moderate the discussion.
Webinar Series on Religion and Development
This pilot Webinar is the kick-off for a series of webinars that bring together scholars and practitioners from around the world to discuss key issues and challenges from theoretical and practical perspectives related to religion and development. The webinars are organized by The Centre for Religion, Conflict and the Public Domain (CRCPD) in collaboration with the Knowledge Centre Religion and Development (KCRD) and MDF Training and Consultancy on Religion and Development.
Want to join the discussion? Contact Erin Wilson e.k.wilson@rug.nl for login data.
Download the Webinar PDF for more information