Ceremony first Dirk Smilde Fellowship
| | |
| --- | --- |
| When: | Fr 20-09-2013 15:00 - 18:00 |
| Where: | State Hall Drents Museum, Assen |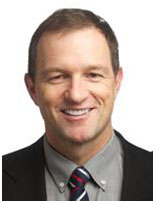 Due to generous contributions to the Qumran Institute by mr. Dirk Smilde, the Dirk Smilde fellowship has been created. With this fellowship it is possible for leading researchers in the field to come to the Qumran Institute for a while, conduct research and share knowledge with other researchers. This fellowship will be awarded every two years.
The first fellowship will be presented to Professor Steve Mason of the University of Aberdeen on september 20th, 2013. Prof. Mason is one of the leading specialists on the Jewish historian Flavius Josephus and the Jewish religion of the early Roman period. He is editor-in-chief of the series on Josephus, that is issued by Brill (Leiden). His research focusses on the wide cultural and historical context of the world Josephus was living in, and therefore perfectly matches the research of our faculty and the CRASIS research institute. Prof. Mason shall stay at our faculty from January to April 2014.
This first ceremony takes place together with the exhibition on the Dead Sea Scrolls at the Drents Museum, curated by Professor Mladen Popovic, director of the Qumran Institute.