Young Leaders in Life Science and Technology (Bridget Institute)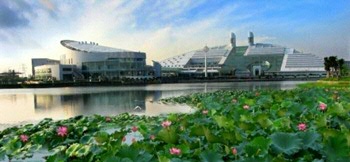 This joint summer school will take place in Groningen (the Netherlands
) and Hangzhou (China). The 4-week practical course is designed to teach consciousness of science and technology to candidate leaders of the future.

The summer school (Bridget Institute) cooperates with Zhejiang University and Zhejiang Chinese Medical University. The research-oriented course is full of intensive interdisciplinary lab work and multilevel lectures, in order to transfer the fundamental knowledge of life science and technology to students, to intrigue their research interests, to earn them the in-depth understanding of science, to form their interdisciplinary perspectives, and to prepare them as the best candidates for the top universities.
Participants will start from the basic theories and most frequently used techniques in life science, medical science, and chemical science. Abundant handout assists them to master the ability of self-study, self-motivation, and teamwork art (crucial) to explore the science palace. During the programme, we focus on:
What is the most important item in study and work?

How to challenge an unfamiliar terrain in a relatively short time?

What is the most difficult part to cooperate with your team? How to overcome?

How to lead senior experts (e.g. professors) to serve your project?

How to ultimately utilize your resources to help your self-study and to solve your problems

What is the hierarchical structure of natural science and life science

How to rationally design a scientific experiment to study an issue for the current society?

What are the applications of different scientific studies? How to evaluate the innovations?
The kickoff pre-education includes a series of lectures from different fields (e.g. academia, industry, government). After the pre-education and first week formal training, students will work on preparing their own projects on a number of suggested topics, which partly belong to authorized real-life scientific projects.
During the whole programme, an immersion, inverse, and cosplay teaching method will be employed for the summer school as our joint teaching innovation trial. All the participants will take a role in the design. Students are setting as the team leaders and conferred "professors" to take the responsibility to lead the real professors and researchers to complete their group projects. After the final presentation, each student will get one-to-one evaluation and suggestions from the coaching team.
In addition to the 4-week intensive course, Bridget Institute also offers one-year research support (Shanghai, China) to enhance the education and enrolled summer school students can get assistance for further improvements (e.g. paper writing). Also, we offer some exclusive chances to visit Chinese Academy of Agricultural Sciences, and China Entry-Exit Inspection and Quarantine.
Target level

Pre-university students and university freshmen

Date
Winter 2018 and summer 2019 (TBA)
Location
Groningen (the Netherlands) and Hangzhou (China)
Fee

€ 7,800 or ¥ 62,000 (including everything, e.g. air ticket, accommodation, uniform)

Course language

English and Chinese

Academic coordinators
University of Groningen: Prof. Wim J Quax (Chemical & Pharmaceutical Biology)
Zhejiang University: Prof. Lie Wang (Laboratory Animal Center)
Zhejiang Chinese Medical University: Prof. Jianli Gao (Chinese Materia Medica)
Shanghai Bridget Life Science Co., Ltd.: Zheng Guan
Partners



| | |
| --- | --- |
| Last modified: | 05 April 2019 2.21 p.m. |