Testimonials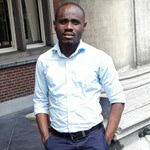 I benefited from the exposure to the current trends in the field of experiments and also some of the potential challenges one is likely to face when designing and implementing experiments in developing countries.
Justice Mensah (Postdoctoral Researcher at Swedish University of Agricultural Sciences) - Summer School Experiments in Developing Countries 2016
It was a well organized and educational course. It broadened my perspective on how I see cultures. I consider it a great eye opener because you become so aware of the judgements people have, the prejudice and stereotyping that happens. Consciously and unconsciously.
Priyanka Mewasingh (MA student at University of Groningen) - Summer School Intercultural Competence 2016

It was an intense and fruitful gathering. The discussions were lively, inspiring and stimulated critical consideration of one's own and others' interpretations. We challenged and complemented each other's views and I did a lot of thinking during those four days!
Hannah Laurens (MA student at Oxford University, England) - Summer School Collegium Spinozanum 2015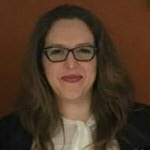 The summer school was well structured, perfectly organized and truly interdisciplinary. It was comprehensive and provides a platform for students, researchers and professionals to gather, discuss and exchange ideas.
Giulia Zigotti (LLM at Tilburg University) - Summer School NCDs and the Law 2016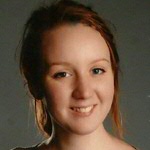 I would definitely recommend the summer school 'Population & Society'. To be be honest I never expected to learn so much and feel so comfortable and cared for in a weeks time. Not only the students but also the lecturers really grew together as a group.
Kim Möller (BA student at Rheinische Friedrich-Wilhelms-Universität Bonn) - Summer School Population and Society 2016
The summer school was amazing and I enjoyed every minute of it! It was a boost to my professional development and I received far more from it than I expected; it was the best international experience I've ever had.
Ksenia Verinchuk (MA student at Lomonosov Moscow State University, Russia) - Summer School Beyond GDP 2015

It was an excellent programme, with many various cultures covered. Participating was very useful for my PhD thesis, which is related to the subject of the summer school.
Aleksandra Mierzwa (PhD student at Polish Academy of Sciences, Poland) - Summer School Beyond Horizons 2015

The Summer School was an evolving experience with about 30 students coming together from different parts of the world, all with complementary future goals. I would definitely recommend the summer school to those who are passionate about development economics or behavioral economics and have a specific interest in conducting experiments.
Rangana Kalia (MA-student at Shiv Nadar University, India) - Summer School Experiments in Developing Countries 2015

This summer school was not only focused on providing excellent academics but also a wonderfully coordinated term where the local students and international students could meet and connect outside of the school. Having professors from different countries contribute their perspectives on one topic was fascinating. This method helped focus the class to look beyond their own preconceptions and search for a greater meaning behind the topic at hand.
Monica Louie (BA student at Brock University, Canada) - Summer School Perspectives on Cultural Pluralism 2015

The summer school was extremely well organized. The level of the lectures was high, both by professors and students. I developed a broader idea of what is going on in Spinoza studies and I enjoyed the chance to meet other spinozists.
Marrigje Paijmans (PhD student at University of Amsterdam, the Netherlands) - Summer School Collegium Spinozanum 2015
| | |
| --- | --- |
| Last modified: | 05 April 2019 2.21 p.m. |