An active student life
Groningen is a city that is unique in its vibrant student culture. This culture is partly formed by the many student organisations known in Groningen. If you study in Groningen, you are very likely to be involved in such an organization at some point in your study career. These student organisations are completely run by students. They offer many affordable events, activities and facilities to all students in Groningen, ranging from social events to career events, cultural events and sports facilities.
Student organisations rely fully on the voluntary work of their members and usually consist of several committees who organise specific activities throughout the year. The committees are guided and monitored by the board of the association. Next to monitoring committees, the board improves the association and makes sure that the association keeps on striving forward. The amount of committees and the amount of activities depends on the scale of the association.
Since student organisations have a very important place in Groningen's student life, the university has several support mechanisms in place to facilitate and stimulate students to get involved in these organisations. Examples are a grant, a tuition-free board year, or a certificate of participation. Next to this, there are several subsidies from the university for the organisation of events and activities and the provision of facilities.
There are many different kinds of student organizations: study, student, sports, cultural, and political.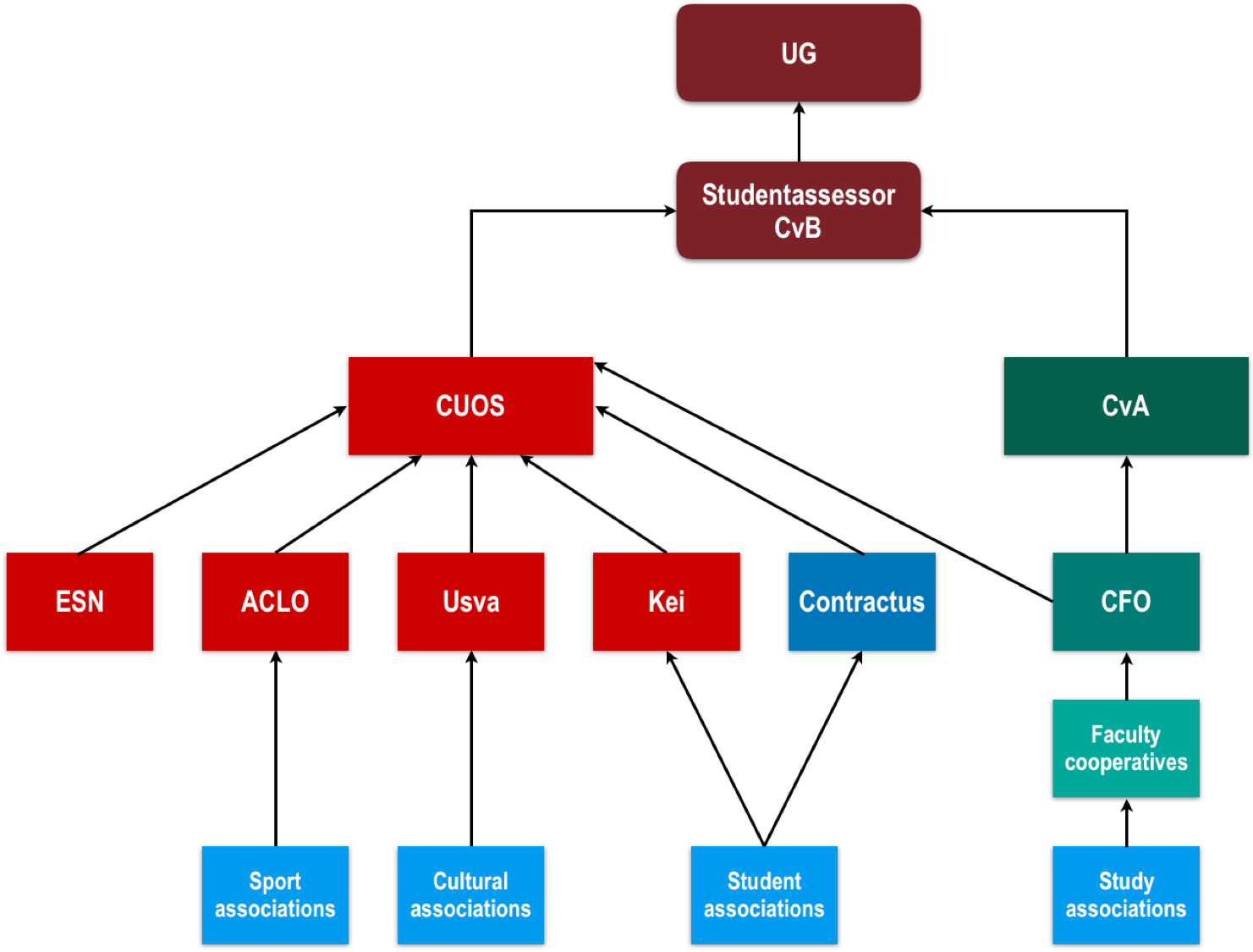 | | |
| --- | --- |
| Last modified: | 30 April 2020 1.59 p.m. |