Student Perspective: the UCF interview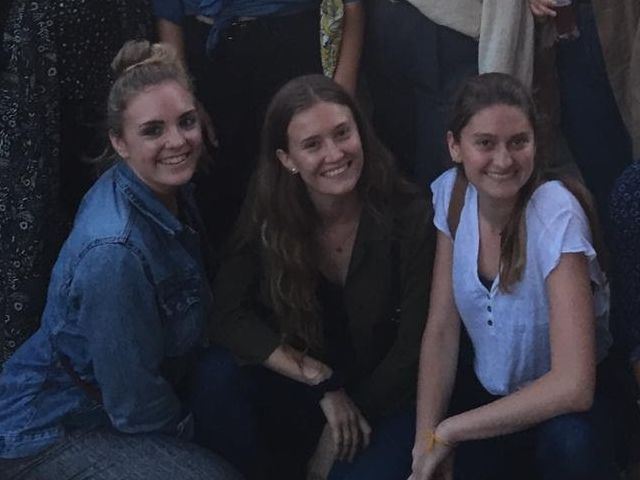 It is funny how there are certain points in your life that feel like decisive moments for your future. The day of my UCF interview definitely felt like one of those, but now I can see how that moment of decisiveness was actually the moment I decided to apply for this study in the first place. Perspectives may change but the memory of the experience stays the same. I am going to tell you about that experience of my UCF interview. My name is Daria, I was born in Mexico and I'm a current student of the bachelor program Global Responsibility and Leadership. A year ago I was busy arranging my application for the program not knowing where I would be in a couple of months. Looking back on it now, my life has changed a lot since then.
I re-read my motivation letter for the fifth time that day, hoping I could predict some of the questions that were going to be asked while glancing at the right corner of my screen clearly noticing the minutes passing by. As the time of the interview neared, my insecurities grew with it. I quickly found myself questioning my every decision, from the answers I had prepared, to the location my laptop was going to be set up. After a while of pacing around, I finally sat down and tried to convince myself that I was feeling confident. In reality, I was not.
When I applied for this program, I was aware of the entire procedure: three different phases before being officially accepted, the third: a final interview. Certainly, all three carried out an important role in the entire selection procedure. Nonetheless, I was primarily intimidated by this final one. At the time I expected my answers to be judged on whether they were right or wrong; my opinions to be questioned as fitting or not; my 'qualifications' either as good or bad. Looking back on this, the source of my intimidation was clear.
I was brought out of my daze by the sudden sound of the skype call. With shaking hands I clicked on the answer-button and found two faces looking at me through the screen. I was having an interview with people on the other side of the ocean! The incredulity of it all quickly crossed my mind before going back to the situation at hand. We then introduced ourselves and I was met with several questions: some I had thought about before and some I had not predicted at all, nevertheless, I easily found an answer to all of them.
In reality, the interview was going well. I realised I had been dreading an interrogation that was always meant to be more of a conversation.
Half an hour later; after my story on awkward intercultural greetings, my gap year experience in my own country or my take on why I thought feminism was needed in Mexico; my call came to an end. I let out a deep breath of relief. Surely, there still was no certainty on my acceptance but I felt truly satisfied with the outcome of the interview. Most of it was due to a certain realisation I had throughout my experience:
In reality, the objective of an interview may be to better assess a person's competence. This assessment may indeed be mostly based on their answers, and finally, their final opinion may deeply influence some aspects of their lives. Nonetheless, sometimes interviews can also work the other way around and rather serve as a way for you to get to know more about your own motivations and opinions and even make your own assessment on this possible future path.
Now, eight months later, I can say that I assessed it correctly!
Daria Y. Elizarrarás Veenstra