Dr. Maaike de Jong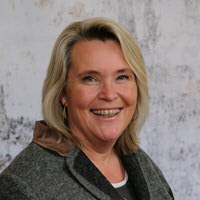 My name is Maaike de Jong and I am an assistant professor in Sustainable Entrepreneurship at the campus Fryslân. My research focus is on the key themes of sustainable innovation and leadership in interaction with (glocal) entrepreneurs and communities. My current interdisciplinary research projects are to stimulate co-creation in communities through capacity-building in best practices surrounding cultural heritage. This research interest evolves around understanding and the analysis of relational processes shaping and negotiating place.
As a resourceful professional, I utilise my knowledge of innovative co-creative practices to effectively assist young people and entrepreneurs to become successful leaders in various industries. I obtained a PhD in Governance from Utrecht University in which I focussed on questions surrounding sustainable international business models and ethics. I am influenced by philosophers such as Gilles Deleuze and Felix Guattari.
I have working and living experience in the USA, Middle East and Europe. In 2008 I received a Leadership and Community Service award from Montana State University. Over the last 15 years, I have successfully utilised my academic backgrounds to impact and achieve results. During these years, I authored several academic articles and book chapters.
My hobbies involve sailing on traditional sailing vessels and I strive to promote emission free cargo shipping. I also love hiking, visiting museums and travelling with my family. We have two dogs of which one was adopted by our family while living in Qatar.
| | |
| --- | --- |
| Last modified: | 13 March 2020 10.30 a.m. |