PhD Research
PhD research at Campus Fryslân focuses on the grand challenges of our society. The Faculty's core philosophy is to connect regional themes with interdisciplinary global issues.
PhD research at the Centre for Sustainable Entrepreneurship is dedicated to one of the main challenges in the modern world economy: the transformation from an oil- and gas-based economy into a circular society. Sustainable entrepreneurship offers the creative potential needed to develop a circular society in which economic, social, and ecological systems are simultaneously balanced and preserved.
The Centre will offer a range of PhD research projects dedicated to disentangle the causes and consequences of sustainable entrepreneurship. The research is interdisciplinary, multi-level and multi-method in nature.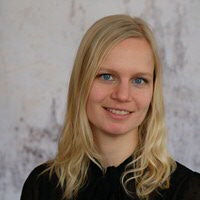 1. Margo Enthoven
Title: Entrepreneurial opportunity recognition and development for sustainability: a problem-solving approach
1st supervisor: Prof. Gjalt de Jong
"Entrepreneurship aimed at achieving social and environmental goals has the potential to catalyze sustainable development by providing value for society and the environment while achieving economic growth. But what makes entrepreneurship with a sustainability goal successful? During my PhD I want to provide insight into this question by finding which traits characterize a successful sustainable entrepreneur. With this research, I hope to be able to contribute to a more sustainable society."
Blogs
2. Angela Greco
Title: Sustainable Entrepreneurship in Social Housing
1st supervisor: Prof. Gjalt de Jong
While working on the engineering of energy neutral buildings, I quickly realized that there could not be implementation of sustainable technologies without in-depth consideration of business and human factors.
"Responsibility is the ability to respond to your community, sustainability is the ability to sustain your community" is one of my favorite quotes on sustainability. With my PhD I will study sustainable entrepreneurship applied to the field of social housing. Particularly I will explore the role that housing corporations play in the transition to a low carbon economy and in sustainable welfare and poverty reduction in city neighborhoods.
I believe that developing solutions to sustainability issues and creating value at the same time, is today ' s challenge if we want to make this so needed transition happen.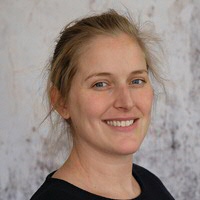 3. Femke Vrenegoor
Title: Evaluating how the attitudes of micro and small sized accommodation entrepreneurs translate into sustainable behaviour
1st supervisor: Prof. Gjalt de Jong
2nd supervisor: Dr. Elena Cavagnaro
"Since sustainability has been a trend for many years now, we can see that in the hospitality industry it has also taken an important place in the daily operations of hotels. Hotel entrepreneurs choose to engage in CSR for many different reasons, and some of these entrepreneurs make the choice to get their sustainability efforts certified with for example a Green Key certificate. However, not all entrepreneurs will try to reach the highest level possible within the certificate, or push to reach more than the minimum number of required criteria within their level.
My research will try to understand the reasons for this behaviour, and evaluate whether these reasons can be connected to their motivation to engage CSR in the first place. Once the motivations of the hotel entrepreneur and their behaviour are understood, I wish to try to nudge them to more sustainable ecolabel application.
In my research I have chosen to focus on SME hotels as they comprise a large portion of the total amount of hotels in the Netherlands."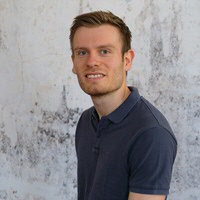 4. Hendrik Thelken
Title: The process of intention formation in sustainable entrepreneurship
1st supervisor: Prof. Gjalt de Jong

"One of the central questions in sustainable entrepreneurship research is why some individuals become sustainable entrepreneurs, while others found a conventional firm or do not become entrepreneurs at all. In my research I therefore look at intentions to start sustainable enterprises, which allows me to work very interdisciplinary as I combine theories and ideas from entrepreneurship, sustainability sciences and psychology.

The central questions are, where the intentions to start a sustainable enterprise come from and whether these factors leading to such intentions can be stimulated or learned. In answering these questions I would like to help practitioners, teachers and public authorities with the promotion of sustainable entrepreneurship "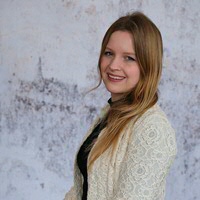 5. Manon Eikelenboom
Title: Internal capabilities for sustainable and circular business
1st supervisor: Prof. Gjalt de Jong
In order to achieve a sustainable development of our society, businesses need to be involved. However, implementing sustainability can be a difficult task for companies as combining social, environmental and economic goals may require extensive resources and cause complexities as well as contradictories. For example, focussing on the reuse of materials in houses may have negative social impacts such as a decreased feeling of comfort. In order to successfully balance social, environmental and economic goals, companies need to be adaptive and able to deal with continuous change.
In my PhD I will analyse the internal firm capabilities that help businesses achieving a balance between social, environmental and economic goals. I will focus on dynamic capacities, internal actors including leaders and employees, and new business strategies and models.
| | |
| --- | --- |
| Last modified: | 16 July 2019 11.39 a.m. |