Nuchter levendig Groningen
De volgende stap in uw carrière
Studeren in Groningen biedt kansen. Voor u én uw organisatie. Aan de University of Groningen Business School (UGBS) zijn wij ervan overtuigd dat wetenschappelijke inzichten waardevol zijn in iedere fase van een professionele carrière. Wij reiken de middelen aan die u vooruit helpen – zowel in uw persoonlijke als zakelijke ontwikkeling. Onze docenten koppelen hun academische kennis probleemloos aan vraagstukken uit de praktijk en motiveren u om hetzelfde te doen.
UGBS en de faculteit
UGBS is onderdeel van de Faculteit Economie en Bedrijfskunde van de Rijksuniversiteit Groningen. Ervaren professoren en wetenschappers maken deel uit van ons team. Zij vertalen hun vragen naar betrouwbaar onderzoek waarmee zij het bedrijfsleven van dienst kunnen zijn. De kwaliteit van onze mensen – in combinatie met onze nuchtere benadering – stelt ons in staat om hoogwaardige executive education te bieden én u waar voor uw geld te geven.
Studeren in Groningen
Groningen is het cultureel en economisch epicentrum van het Noorden. De vele restaurants, uitgaansgelegenheden, theaters, musea en sportfaciliteiten nodigen u uit om op te gaan in de bruisende sfeer van de stad. Maar het hoge Noorden biedt meer. De Groningse landerijen, wateren en andere natuurgebieden zorgen voor prachtige vergezichten en geven u een plek om tot rust te komen.
Wij dagen u uit om vooruit te denken, het beste uit uzelf te halen en blijvend persoonlijke waarde toe te voegen – aan de University of Groningen Business School.
Zernike Campus Groningen, Duisenberggebouw Faculteit Economie en Bedrijfskunde: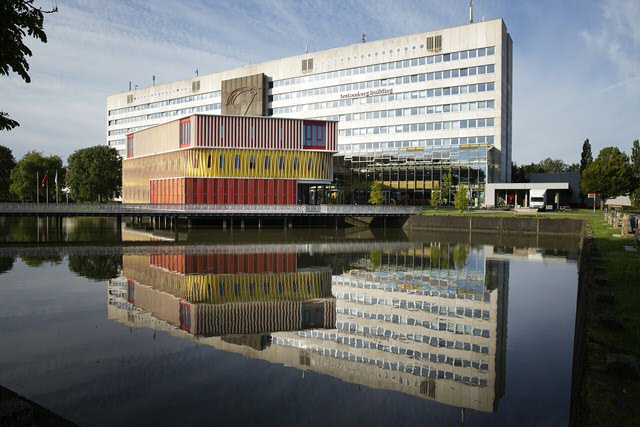 | | |
| --- | --- |
| Laatst gewijzigd: | 20 november 2023 13:11 |