UG CareerCafé
| | |
| --- | --- |
| When: | Tu 07-04-2020 19:00 - 22:00 |
| Where: | Van Swinderen Huys |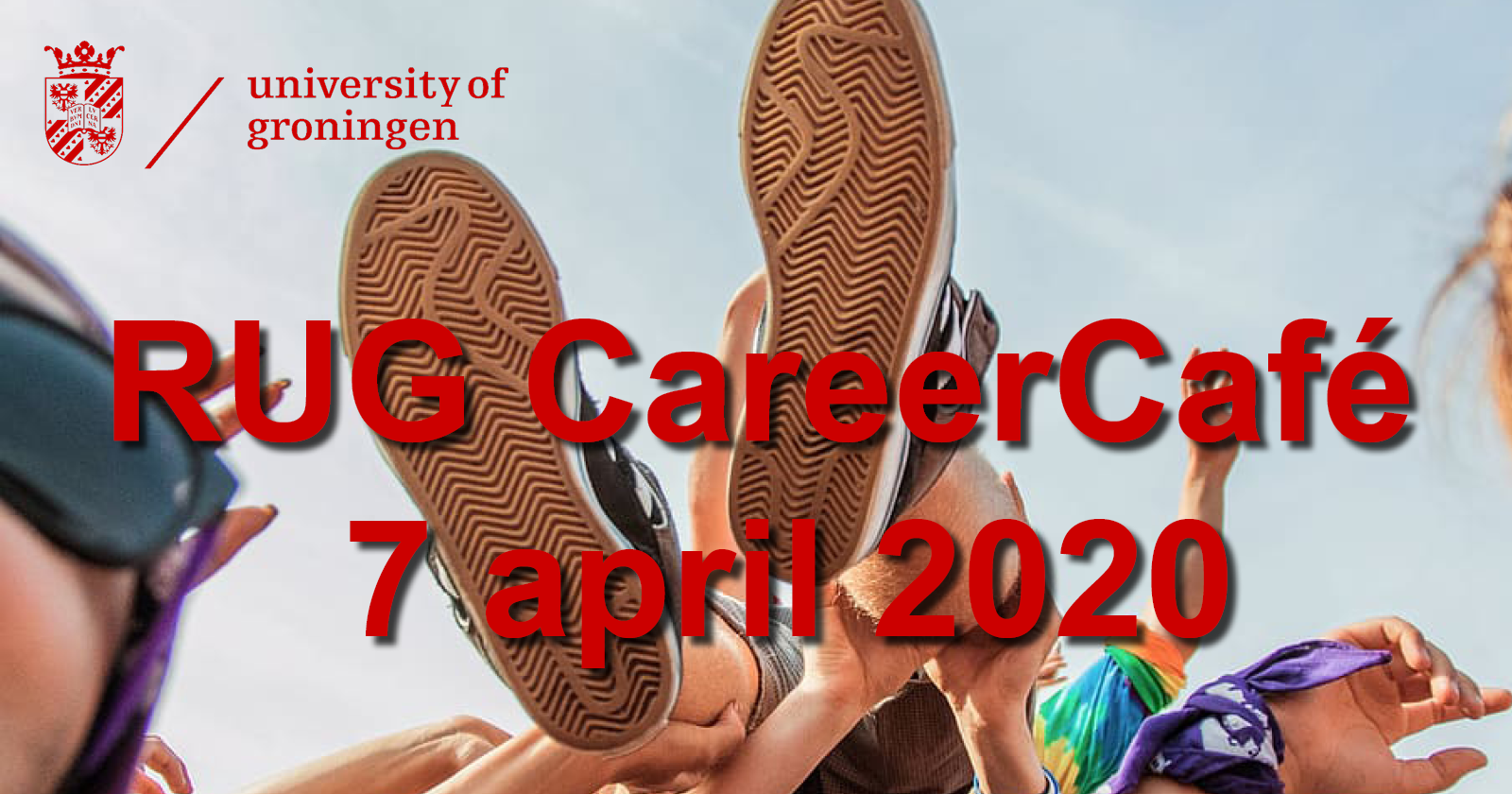 Did you succeed in getting a job in the North?
Do you remember your job search?
The Young Alumni Network (YAN) of the UG is looking for alumni who would like to share their career experiences with UG-students. The participating UG-alumni will be offered a workhop 'how to give career advice' on 26 March. Interested? Send an email to youngalumni@rug.nl.
The UG-CareerCafé is an informal get-together of students and young alumni: students who are interested in starting a career in Northern Netherlands and alumni who succeeded in getting a job in the North. The aim is to inform the students about the Northern labor market. To achieve this we ask a group of young UG-alumni to share their career experiences with the students. The evening is a success if the students are inspired to take further steps in their career planning process.
The students are invited to ask questions, like:
How did you find your first job?
Did you plan to find a job in the Northern Netherlands?
What does your typical working day look like?
The relevance of extra-curricular activities in the job hunting process?
Did you had job interview and what questions were asked?
How did you experience the transition from study to work?

Program
19.00 Welcome with coffee/tea
19.30 Intro CareerCafé
19.45 Round 1 career talks
20:30 Break
20.45 Round 2 career talks (participants rotate to another alumn)
21.30 Close talks and open networking
21:35 Network drinks
22.30 END