'Suriname has the potential to become a beautiful and prosperous country'
It's the beginning of February 2020. Bank director Steven Coutinho stands outside the entrance of the De Surinaamsche Bank headquarters with a determined look on his face, surrounded by press and protesters. 'Six hundred thousand people deserve to be treated with respect,' he says, holding back his anger, referring to the people of Suriname. 'Their money is their money!'
Theft
Not long before that, it was revealed that the Bouterse government had spent USD 200 million in cash reserves, which the banks were obliged to deposit with the Central Bank. The public had been robbed, said Coutinho in no uncertain terms on Surinamese radio. Shortly afterwards, in May, Bouterse's party was voted out and he stood down as president after a decade in office.
Speaking to us from Paramaribo in August, Coutinho once again didn't hold back. According to Coutinho, the fact that a man like Bouterse was president of Suriname for 10 years is symptomatic of the post-colonial mentality that dominates his country. He believes that many Surinamese are trapped in a culture of fear, just like in so many other countries with a colonial past. That fear is a direct result of strong hierarchical thinking.
Traumatized by fear
'There are a number of institutions that are responsible for the recurrence of certain behaviours,' says Coutinho. 'Schools are still organized top down; the teacher says something and the students do it. Don't even think about speaking up if something isn't right. Just look at what will happen to you. It even happens at my own bank; some people here are still traumatized by fear. They have lived under the yoke of former directors, who said: "Listen, you will do this because I said so, and if you don't do it then there will be consequences."
This is a culture of fear, that trickles down from one generation to the next. And what do people learn in this context, then? "I can't do anything, I'm not allowed to do anything." Then Bouterse comes along and makes things even worse. His government took anything it could get its hands on, as did previous governments. But people just shrugged their shoulders: "That's just how it is here." If you look at how many billions have been stolen in recent years. This country has borrowed so much but it hasn't progressed an inch. Where do you think all that money has gone? Someone has been lining their pockets. The people of Suriname certainly haven't seen a cent.'
'But back to that moment at the beginning of the year,' he continues. 'I was director of the bank here in Suriname and we lived in fear under Bouterse's regime, but Bouterse didn't scare me. In the past few years, I have become more spiritual and have learned to overcome my fears more. I refuse to keep quiet. I won't let anyone shut me up because I don't believe in the narrative that I can't speak my mind. I don't believe in the narrative that I am inferior.'
Groningen Giants
Steven Coutinho cuts an intriguing figure. He was born in the Netherlands, the son of Surinamese parents. But until he was 14 years old he lived in Australia, where his father – formerly a professor of economics in Rotterdam – was offered a post at a university. After four years in Suriname, he moved to Groningen at the age of 18 to study applied physics. But he was interested in a lot of things: he also took courses in law, business administration and international relations. Coutinho founded the Groningen Giants American football club and was on the national board of the Student Association for International Relations (SIB). 'Those years shaped the rest of my life: I soaked up everything I could. I learned that you can move mountains if you just put your mind to it.'
London underground bombings
He then joined Accenture, a consultancy firm, and was working in the financial district of London at the time of the London bombings in 2005. 'I hated consulting. I learned a lot, but I realized that I didn't want to be a slave; working until two in the morning for a client I don't know to make money for shareholders I know even less. That was one step too far after I'd looked death in the eyes.'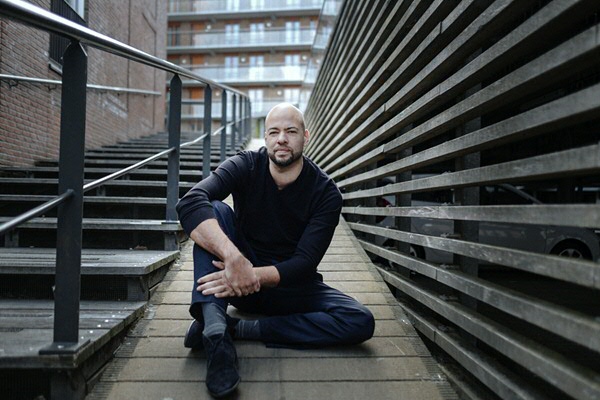 'This country has borrowed so much but it hasn't progressed an inch'
After three years, he left for Suriname and worked in banking all over the Caribbean. Everywhere he went, he was struck by the conservative, hierarchical attitude towards life. He couldn't understand why the Caribbean countries, including Suriname, were not moving forwards. After years of research, he revealed his theory in the book Breaking Rank, published in 2018. He believes that the root of the problem lies in the story that people in post-colonial countries tell themselves, and therefore in the identity that they cast for themselves.
Post-colonial identity
Coutinho: 'Identity is an ingenious psychological mechanism whereby people use a story to define themselves. One of the consequences of this is that people start to think: "I" belong to this group, because "we" have a "story". But when that story is inferior, the "I" also becomes inferior. Inferiority has nothing to do with the fact that your ancestors were slaves. So what? Many Europeans are also descendants of slaves of the Romans and the Vikings.
The major difference in transatlantic slavery is the story created around the black man: "I am white and you are not. So you are at the bottom of that pyramid and I am at the top. You are inferior." That story manifested itself as an identity and expresses itself as (unconscious) fear. During my research, I discovered that this fear is expressed in people's (economic) choice patterns. Almost all post-colonial nations exhibit the same preferences: risk aversion, focus on the present and a lack of mutual trust.' Hence all the corruption. If people have a deep mistrust of each other, they tend to be more concerned about themselves and those closest to them. Which then becomes a self-fulfilling prophecy: "That's just how it is here."'
Press forward
'I feel connected to the fate of Suriname,' says Coutinho. 'It took me 20 years to understand just a small part of the story as to why we are not moving forward. If we press forward with the awakening of what we as a country can be, in other words, if we look beyond the stories we are telling ourselves now, then we can become a beautiful and prosperous country. A country that is not only economically astute, but also spiritually enlightened.'
Text: Jurgen Tiekstra
Photo: Merlin Daleman
Source: Broerstraat 5, October 2020
| | |
| --- | --- |
| Last modified: | 21 October 2020 1.51 p.m. |