'I'm more patient with strangers who ask for directions'
Everyone in the Netherlands calls her Chau, which is fine, says Chau Le Thi Nguyet. But it's not a good idea at family reunions, because her brothers and sisters are all called Chau too. Nguyet is more like her first name. They're difficult to explain, Vietnamese naming conventions.
We mail and Skype with each other. Chau (44), who was born at the end of the Vietnam War (1955-1975), was in Groningen this summer, at the invitation of the University, but we didn't manage to meet up in person.
She Skypes from home. A big house if she does say so herself. Four stories high, in a new part of the city of Can Tho, in the south of the country. It's a quiet place to live, unless the neighbours are having a karaoke party, that is. She lives there with her Dutch husband Claas (46) and their daughter Ban Mai (9). Claas – the son of Berend Vis who was Associate Professor of Law and at one point trailblazer for the UG in Vietnam – is away for months at a time for his work in international shipping. They won't see him until November. But he reads Dutch books to his daughter every weekend, thanks to the internet. She sniggers in the background that her father only knows one Vietnamese phrase: Troi oi. Chau: 'It means "my God" and he says it if I say or do something that he can't comprehend, which is a regular occurrence.'
Chau has been Dean of the Faculty of Law of Can Tho University for nine years already. After the reunification of North and South Vietnam in 1975, the Faculty led a dormant existence until the mid-1990s. The UG helped it back on its feet with development funds from the Dutch state.
Chau, a graduate of the University of Ho Chi Minh, came to Groningen for a Master's programme in September 1996. She arrived at the International Student House on Moesstraat early on a Monday morning. A Canadian girl sat eating her breakfast. She came and gave Chau a hug, knife in hand. 'At that point I knew I could forget many of the rules that I had learned from my father, about knives and forks for instance. Freedom!'
In 2006, Chau obtained her doctorate from the UG, specializing in the corporate tax systems of Malaysia, the Philippines and Vietnam. Once back in Vietnam tax law gave way to a management role. She considers it an honour and the most normal thing in the world to do something back for her university as an administrator. But nine years as dean is a long time, she concedes. She misses her field and is unsure whether to accept another term.
Her experience abroad changed her. It wouldn't be right if that wasn't so, she says. A random example: 'I'm more patient with strangers who ask for directions', she says, thinking about the numerous times she herself got lost and needed help. This makes her a good guide for visitors from the Netherlands: on the back of her scooter – the Vietnamese transportation method of choice – to the floating market, a Buddhist temple or the massage salon. Although only two visitors have been honoured with the latter: 'A female UG colleague who was a wreck from the long flight, and my mother-in-law.'
Text: Ellis Ellenbroek
Source: Broerstraat 5, the alumni magazine of the University of Groningen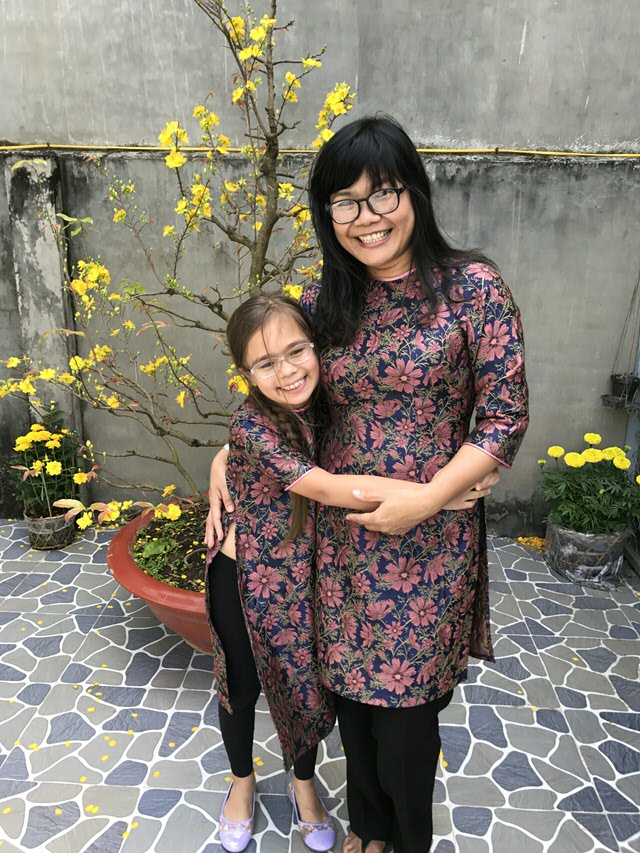 | | |
| --- | --- |
| Last modified: | 19 March 2020 10.19 a.m. |