Alumnus in Suriname: Glenn Leckie
What makes people tick? That question has interested Glenn Leckie (66) from early on. He had read about Freud and thought: 'this is what I want'. A scholarship enabled him to go to the Netherlands, where his girlfriend – now wife – had preceded him a year earlier to study English at the University of Groningen.
'We wanted to return to Suriname. That was remarkable – everyone from Suriname wanted to stay in the Netherlands. People thought we were crazy. We even had a phone call from city hall: 'Are you sure that this is what you want, Mr Leckie?' The flight back was almost empty. Prosperity in Suriname may not be comparable to that in the Netherlands but well-being is better, the climate, how people interact, the food. We wanted to make a significant contribution to the country, and we wanted our children to grow up there. I started working at the Medical Pedagogical Agency in Paramaribo, where my patients were children and adolescents with behavioural problems. My first salary was lower than the scholarship that I received in the Netherlands! After six years I became the Director of the Lobi Foundation, which is Surinamese for love. I had been a counsellor there, and everyone with sexual problems was referred to me. The Lobi foundation promotes a responsible love life, so it is broader than sexuality, although that is what most of the questions I get at birthday parties are about!
Although I am retired, I have still got plenty of work. I am running a consultancy practice, patients are referred to me – still many adolescents – and I take on consultancy jobs. People come to me for anything relating to sexuality. A newspaper called only recently to get my comments on the escort agency for women that started in Suriname in May. I also teach at Anton de Kom University I am a workaholic. I've never been able to go on a holiday for more than two weeks. I am not happy if I don't work. No one believes that I am 66. Nor do I! People judge me to be in my fifties. We like healthy food, and I am a vitamin freak. And we get a lot of exercise: we love dancing and dance salsa every week.
Text: Ellis Ellenbroek
Source: Broerstraat 5, the alumni magazine of the University of Groningen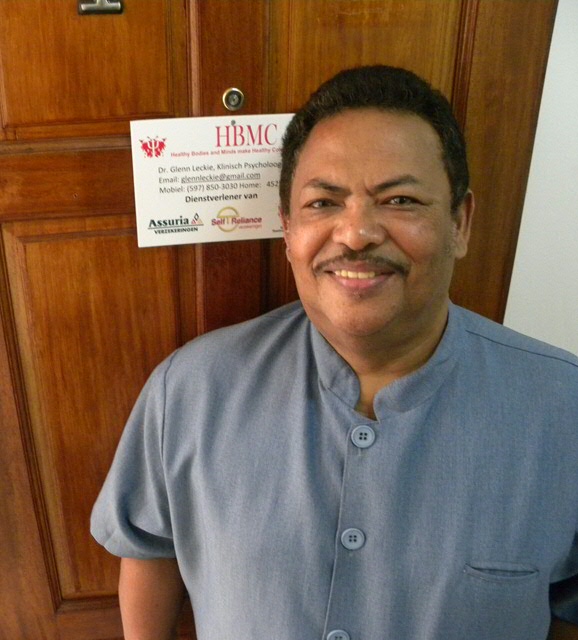 | | |
| --- | --- |
| Last modified: | 19 March 2020 10.19 a.m. |