Twenty years of fundraising among alumni
Twenty years ago, it was not done to ask former students to donate money for research and teaching. Nowadays, contributions to the University made by alumni are indispensable, including financial contributions. The involvement of alumni greatly increased due to the establishment of the Ubbo Emmius Fund (UEF)in 1996, one of the University funds which raises money for students and researchers at the University of Groningen. As part of the anniversary celebrations, a few of the researchers, a student and donors tell us about the importance of fundraising. I sincerely hope that their stories will inspire you and serve to intensify the commitment of alumni to research and teaching at the University of Groningen in the future. Can we count on your support?'
Gerbrand Visser
Director Ubbo Emmius Fund
Philip Everts (1938) and Ineke Everts-Kuik (1938)
Ubbo Emmius Fund donors since 2000
Philip Everts and Ineke Everts-Kuik both have fond memories of studying in Groningen. 'We want to help others to have the same experience as we did, including students from far-away countries,' says Everts. 'What's more, we consider it important to invest in education, particularly at a time when so many cuts are being made.'
The couple is pleased to see that international students and young researchers are benefiting from this help. 'Education is a springboard for the rest of your life ', says Everts-Kuik. 'A good education gives you much better prospects than a poor one.' Everts continues: 'It ' s a good way of providing development aid. Investing in students is investing in depth. You are investing in the people who you hope will do well in their own country and help it to develop. And that's usually what happens in practice.' 'It's a pity that more alumni aren't prepared to give the Fund more substantial support', says Everts-Kuik.
They get a lot of satisfaction from hearing about how their money is spent. 'We're going to another meeting with international students with a grant from the Fund soon', says Everts-Kuik. 'This really inspires you to give money. Talking to these international students in person is even nicer than reading the reports.'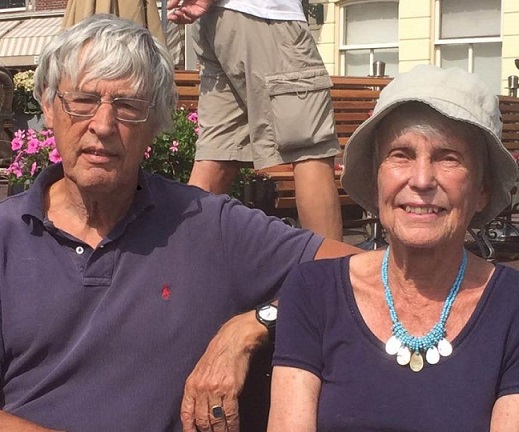 Messina Laurette Manirakiza (1986)
Project leader and researcher in International Law, Transitional Justice and Gender Justice with the non-profit organization Impunity Watch in Burundi
Messina Laurette Manirakiza was able to study International Economics and Business Law in Groningen in 2013-2014 thanks to a grant from the Ubbo Emmius Fund.
'Burundi, which is where I come from, was in the middle of post-war reconstruction (the country was in the grips of civil war from 1993 to 2005, BP). The idea was to strengthen the economy and attract foreign investment by improving the business climate and creating a solid legal framework.'
Messina Manirakiza went in search of a degree programme that would allow her to help with the reconstruction of her country. She was particularly keen on finding a Dutch university, largely because of the Netherlands ' good reputation as ' legal capital of the world'. She heard about the University of Groningen from two alumni. 'I can't tell you how happy I was when I was offered a place and a grant.'
Her degree programme has influenced her career greatly, she explains. 'In Groningen, I learned to take a balanced approach to legal questions, and this has shaped my career. In post-conflict areas like Burundi, the focus is on political and civil rights. But if a government wants to uphold these rights, it must also safeguard economic, social and cultural rights, and vice versa.'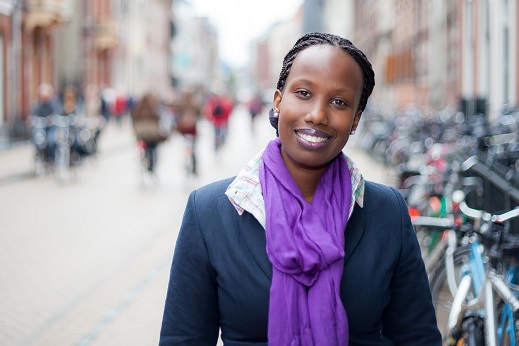 Mladen Popović (1977)
Director Qumran Institute and Professor of Old Testament and Early Judaism
Mladen Popović cannot think of enough superlatives to describe the Ubbo Emmius Fund. In 2007, the Fund more or less saved the Qumran Institute from ruin. Partly thanks to the collaboration built up during this period, the institute now employs fourteen staff and is the only one of its kind in the world.
Popović calls the collaboration a win-win situation. 'This backing from the UEF epitomizes the connection between science and society. It is not only fantastic from a financial point of view, but also in terms of active support. An alumni circle, for example, helps us explore ways for the institute to grow and consolidate this growth. The Fund was also a huge support when we compiled the The Dead Sea Scrolls exhibition in the Drents Museum. They organized all kinds of events for alumni, donors and various other parties, to accompany the exhibition.'
A crowdfunding project run by the Fund enabled the Qumran Institute to conduct research needed to secure a € 1.5 million European research grant. 'We have to explain to laymen in the Fund and the alumni circle exactly why we want to research particular subjects, says Popović. 'It's fantastic practice for writing good grant applications.'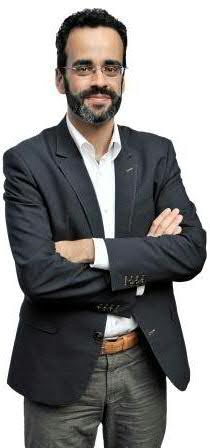 Romana Schirhagl (1984)
Heads the Department of Biomedical Engineering
Romana Schirhagl uses nanodiamonds to register the stress reactions of formations of free radicals in human cells. She uses this technique for research into subjects including cancer. The equipment needed was purchased with help from a crowdfunding project run by the Ubbo Emmius Fund.
'Our first idea as a research group was to run a Kickstarter project', explains Schirhagl. 'As we had no experience with crowdfunding, we asked the Ubbo Emmius Fund to help us. They know exactly how to set up a crowdfunding project.'
The collaboration during that project taught Schirhagl a lot about writing applications for research grants. 'It was so useful to do a crowdfunding project with people from outside my field. I am now in a much better position to see whether a layman understands something or not. What's more, when applying for funding, it's becoming increasingly important to communicate with the outside world about your research. We can now show people that we've done it before and that even the general public donated money.'
The project helped to raise Schirhagl's profile as a young researcher. 'This is useful when looking for potential research partners. The higher your profile, the better.'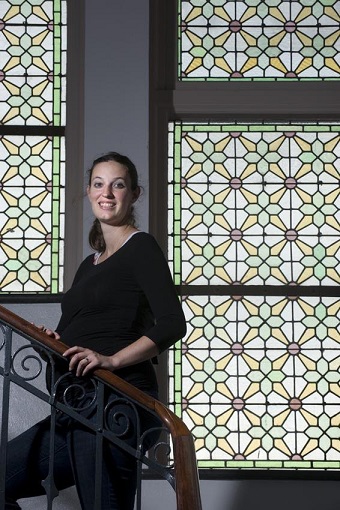 Rob Meuter (1947)
Member of the Board of the Ubbo Emmius Fund
While studying in the USA, Rob Meuter noticed that it was much more common to thank the alma mater by making a substantial donation than it is in the Netherlands. But the practice is gradually gaining ground in the Netherlands. In order to broaden the fundraising base and help alumni to stay in touch with each other, Meuter came up with the idea of University of Groningen alumni circles. There are now sixteen of these circles in and outside the Netherlands.
'In the alumni circle in het Gooi, for example, we've collected money for fundamental research into Alzheimer's disease', explains Meuter. 'We raised more than € 500,000. Some of this money is funding research by Ellen Nollen, who is studying genetically identical mice bought with money from the Fund.'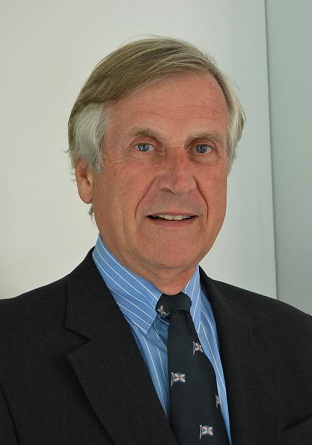 The Ubbo Emmius Fund raises funds for research and teaching at the University of Groningen. The UEF is run by an independent, unpaid Board comprising former students. The chair is an alumnus and CEO at Unilever Paul Polman. The UEF is a Public Benefit Organization (PBO), which means that 100% of all gifts and donations go to the target projects chosen by the donors. You can read more about the fund, the projects, named funds, the chairs, grants and prizes that fall under the UEF on www.ubboemmiusfonds.nl. Details of crowd-funding projects are available on www.rugsteunt.nl. For more information about various other University of Groningen funds, go to www.rug.nl/alumni/steun-de-rug.
Text: Bert Platzer
Source: Broerstraat 5, the alumni magazine van de Rijksuniversiteit Groningen
| | |
| --- | --- |
| Last modified: | 09 June 2023 2.54 p.m. |