Winter 2012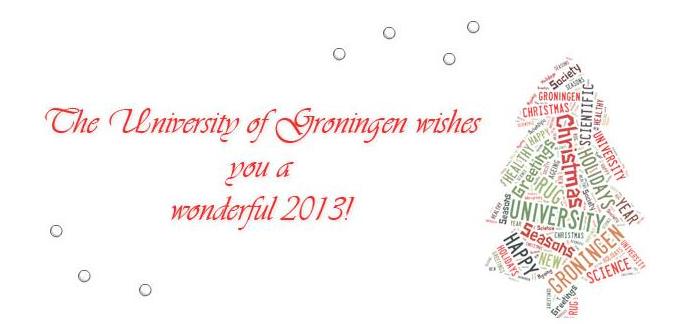 EU grant for research on the health skills of European elderly
The University of Groningen and the University Medical Center Groningen (UMCG) will collaborate with a variety of research partners and businesses in a research project within the framework of the Healthy Ageing programme to study the health skills of elderly people. The northern Netherlands research consortium has been awarded a EUR 1.25 million grant. Read more>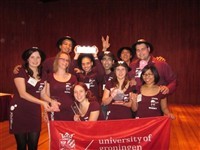 Groningen iGEM team is world champion
A team of 11 University of Groningen Master's students became world champion in the international iGEM competition in Boston last Monday. It's a magnificent victory because the team also won virtually all the other prizes available at this annual competition. Read more>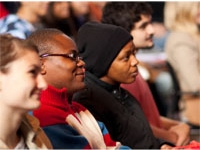 Foreign students: Groningen rules
According to international students, the University of Groningen is the best university in the Netherlands. This can be concluded from the latest International Student Barometer, a worldwide survey of international student satisfaction where the University of Groningen (again) emerges as the university in the Netherlands they are most likely to recommend. Read more>
University honours Olympic students Zonderland, Van Aanholt, Blink and Dopheide
On Monday 29 October, the University of Groningen honoured its Olympic students Epke Zonderland, Philipine van Aanholt, Marit Dopheide and Rogier Blink. Read more>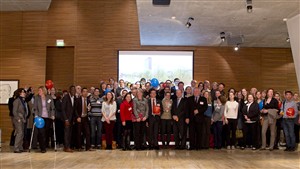 Recap of international alumni activities
From the Peak of Hong Kong to the mountains of Zurich, this autumn was one of the busiest for our international alumni relations. Our goal of bringing Groningen closer to the homes of our alumni around the world resulted in a myriad of successful events across North and South America, Europe and Asia. Read more>
New University of Groningen website online!
On 27 November our University presented its beautiful new website: www.rug.nl. Finding information has been significantly improved on the new website thanks to a clear menu structure, strongly edited content and a fresh appearance. Read more>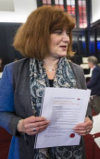 Festive meeting European Research Council Laureates 2012 in Groningen
On Thursday 13 December, European Research Council (ERC) grantees of the University of Groningen and UMCG were put in the limelight. They were welcomed by Prof. Elmer Sterken, Rector Magnificus, and by Prof. Gerrit-Jan Poelarends to the Van Swinderen Huys in Groningen and inaugurated at the University of Groningen ERC Society by Dr Andrey Baryshev and Drs. Neeltje Miedema. Read more>
UMCG scientist Dr Pim van der Harst's publication in Nature: new insights into the formation of red blood cells
New research has identified hereditary regions in DNA, which help to form red blood cells and determine the amount of haemoglobin in these cells. This knowledge will now form the basis for further research into how anaemia and other blood disorders develop. UMCG scientist Dr Pim van der Harst is first author of an article published in today's edition of the leading scientific journal Nature. Read more>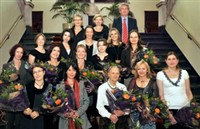 Festive installation of new Rosalind Franklin Fellows
On Thursday 4 October 2012, fourteen new Rosalind Franklin Fellows were installed at the University of Groningen. Read more>
Unifocus, our online magazine
In this December edition: Tuan Anh Nguyen and Faris Nizamic recently won the Green Mind Award of the University of Groningen, with an idea to make the Bernoulliborg even more sustainable. The anatomical and pathological collection of the University Museum. The new, successful institute for research for the biology of ageing.
Did you know?
Ten Groningen degree programmes in top echelons of Dutch academic teaching Read more>
Royal decoration for prof. dr. Herbert Löhner of the Kernfysisch Versneller Instituut (KVI) Read more>
A delegation of University of Groningen researchers is soon leaving for Antartica to conduct research on micro life in the Antarctic Ocean and on te climate gases produced by this micro life, especially the algae.
| | |
| --- | --- |
| Last modified: | 19 March 2020 09.37 a.m. |