Celebration in 'Stad': Groningen Liberation Day on 28 August
On 28 August every year, when the University of Groningen staff and students have just returned from their holidays, the city of Groningen – Stad – celebrates. The occasion is the commemoration of the day in 1672 that the city was freed from the siege by the Bishop of the German city of Münster.
No more than a quarter of a century earlier, in a treaty signed in that very same city, the Republic of the Seven United Provinces had been recognized by all foreign parties. Groningen was also part of the Republic. The Bishop of Münster, however, took a different view in 1672 – as did his fellow bishop in Cologne, as well as the kings of France and England – and attacked the young Republic in what became known to the Dutch as the Rampjaar, or Year of Disaster. The Bishop set up camp to the south of the city and began bombarding it from there with cannon. Christoph Bernhard Freiherr von Galen, as the bishop was officially named, soon became known to the Groningen populace as Bommen Berend, meaning 'Berend the Bomber'.
The young Republic and the city of Groningen invited a Bohemian nobleman, Carl von Rabenhaupt, to lead the defence of the city. He managed to do so quite successfully: the city did not capitulate and Bommen Berend quietly struck a retreat. Ever since 1700 or so, Groningen Liberation Day (Gronings Ontzet) has been celebrated on wide scale, with fireworks and huge parties. Wherever you are in the world on 28 August – spare the proud city of Groningen a thought!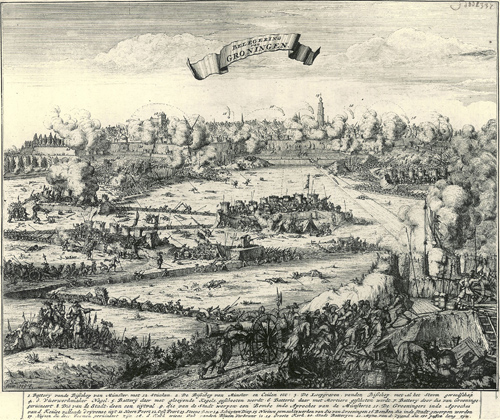 | | |
| --- | --- |
| Last modified: | 16 March 2020 4.00 p.m. |