Sustainable Landscapes
Balancing hard and soft values and integrating diverging interests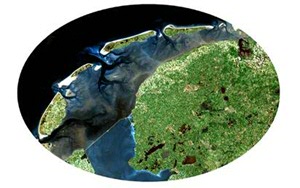 Sustainable Landscapes Mission
Aiming for sustainable development at the landscape level that is what Sustainable Landscapes (SL) research is all about. Agricultural intensification, industrial progress and urbanization have strong detrimental impacts on the landscapes we live in, while resilient and harmonious landscapes are key to human identity and belonging, to biodiversity and to maintaining ecosystem services for human well-being. Balancing these complex and diverging forces requires strong landscape governance. The Sustainable Landscapes research group at UG is devoted to developing knowledge for better landscape governance. Landscape governance that acknowledges and understands both the hard economic values and forces which are essential for progress and the soft vulnerable values and forces so important to higher human well-being needs and biodiversity.
The group aims to support better landscape governance by combining cutting edge science from widely differing scientific fields. They are convinced that sustainable landscape governance goes nowhere without practical knowledge and wisdom which makes close connection to a wide array of stakeholders key for our success. It calls for new combinations and partnerships of science, entrepreneurs, citizens, NGOs and governments; it calls for building landscape knowledge and understanding in unexplored ways, now and in the future.
---
Sustainable Landscapes Fellowship
The Sustainable Landscape Research Group of the University of Groningen has a core team and consists of a group of female and male fellows. A Sustainable Landscapes fellow is a researcher who relates and wants to contribute to the mission to give the landscape scale a central place in the search for sustainable development.
Core team:
Fellows:

A Sustainable Landscapes fellow joins in on one or two SL meetings per year. The fellow is open to being involved or to develop in multi-disciplinary research proposals of the SL research group. He or she is also open to contribute to educational activities of the SL research group and open to participate in societal activities with societal partners of the SL research group. Next, the fellow shares his or her latest research which is relevant for SL via the SL website. Finally, the fellow is keen on developing and strengthening the national and international SL network further.
Meet the Sustainable Landscapes fellows >>
---

Become a Sustainable Landscapes fellow
Interested in becoming a fellow? Send an e-mail to the chair:
dr. F.J. (Frans) Sijtsma
f.j.sijtsma@rug.nl
| | |
| --- | --- |
| Laatst gewijzigd: | 27 maart 2020 17:00 |