Agricola Summer and Winter Schools
An unforgettable learning experience.
- Attending class while sailing the Dutch Wadden Sea in a authentic flat bottom yacht?

- Visiting the bone attic, where University of Groningen archaeologists keep a valuable collection of animal bones to better understand the past relationship between humans and animals?

- Visiting farms, go to landscape lectures and conduct interviews with various farmer organisations, food industry, retailers, local government, academia.

- Each of our Agricola Summer and Winter Schools offers you a unique experience.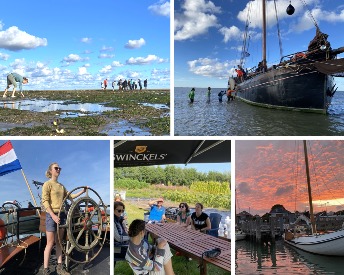 The Rudolf Agricola School for Sustainable Development is proud to host its annual Summer and Winter Schools, bringing together experts, PhD students, professionals, and other interested individuals from all over the world. These schools offer a unique opportunity for participants to expand their knowledge and understanding of the challenges and opportunities associated with sustainable development.
During each Summer or Winter School, experts from the world's top share their knowledge with the participants and inform them about the latest developments in their field, often involving eight or more experts in their respective fields. The Summer and Winter Schools provide a dynamic and interactive learning experience, where students can engage in discussions, workshops, and other hands-on activities.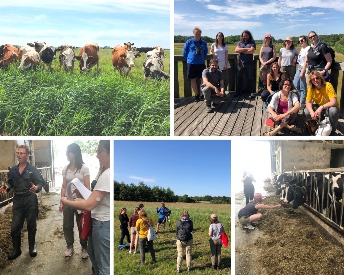 The schools offer a mix of lectures, debates, and hands-on workshops, and provide a platform for students to exchange knowledge, learn from each other and build lasting networks. Participants come from diverse backgrounds and disciplines, bringing with them a wealth of experience and perspectives. This interdisciplinary environment fosters new thinking and collaboration and allows participants to tackle complex challenges with a interdisciplinary approach.
Whether you are a PhD student, professional, or just someone who is passionate about sustainable development, the Summer and Winter Schools are the perfect opportunity to broaden your knowledge, meet new people, and engage in meaningful discussions about the future of our planet. So why wait? Join us – like hundreds of students every year at the Agricola School for Sustainable Development for an unforgettable learning experience.
---
Check out all our Summer and Winter Schools: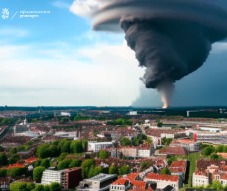 Cascading Disasters, Institutions and Organizations (CAINO)
CAINO, the Joint Summer School organized by the Erasmus University Rotterdam and the University of Groningen, is dedicated to exploring the political dimensions of cascading disasters and the role of emergency management networks. With the aim to build disaster-proof societies for future generations, this summer school will provide advanced knowledge and skills in the field of social sciences and disaster management. During the program, participants will be challenged to apply their theoretical and practical knowledge in group projects, creating an inter- and transdisciplinary learning environment. The program starts in Groningen and moves to Rotterdam for the remaining three days. Join us to delve into the pressing questions and challenges facing disaster management today.
Up-to-date information about this summer school can be found here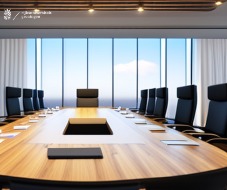 This summer school aims to delve into the topic of corporate boards, their formation, and actions. The recent corporate failures and scandals have led to debates on the role of boards in such events.
Research on boards focuses on how they influence firm decisions and outcomes and how contextual factors such as laws and cultural values impact their formation and actions. The summer school will also examine the cognitive and behavioral aspects of board decision-making processes.
The aim of the summer school is to bring together multiple disciplines, including economics, finance, management, sociology, and psychology, to discuss the strengths and weaknesses of current research and to determine the complementarity or substitutes of different research methods and outcomes. Participants will have the opportunity to present their own research on board effectiveness.
Up-to-date information about this summer school can be found here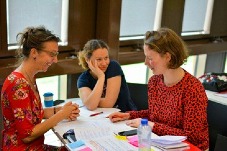 Join us this April for our summer school on sustainability education! The program is designed for lecturers and policy makers in higher and vocational training who want to tackle challenges in sustainable education. At the end of the three-day summer school, participants will leave with a concrete plan and knowledge on how to lead in sustainable education. Topics include Sustainable Development Goal 4, defining and measuring sustainable education, incorporating sustainability in education, inter- and transdisciplinary teaching methods, transformative learning, integrative understanding, building a community, moving from thinking to action, and changes in higher education institutions to accommodate SDGs. Don't miss out on this opportunity to make a positive impact in sustainable education!
Up-to-date information about this summer school can be found here
Join us this summer to learn all about designing sustainable regional food systems and agroecological landscapes in the North of the Netherlands. The region has the potential to become a leading example of sustainable food production at national and international levels, but first, a redesign of the current agricultural systems and resulting landscapes is necessary. The North of the Netherlands, with its favorable environment and professional agricultural sector, has the potential to create a local and circular agricultural sector. During the summer school, you'll study the region as a case study, visiting farms and engaging with stakeholders, including farmers, food industry, and local government. With a focus on interdisciplinary approach, you will receive a comprehensive understanding of the necessary elements to design sustainable food systems and agroecological landscapes in the North of the Netherland
Meer over deze Summer School vindt u hier op de pagina van de RUG-Summer Schools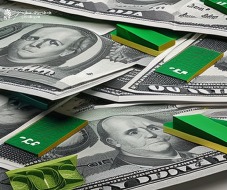 The Summer School on Illicit Trade, organized by UNICRI and the University of Groningen, provides a comprehensive understanding of the dark side of globalization and its impact on global security.
The online course covers topics such as money laundering, terrorist financing, human trafficking, and illegal trade of wildlife, human body parts, and artifacts. Participants will learn about the techniques used by criminals to conceal their assets, as well as how to investigate these activities using open source intelligence. The Summer School offers expert perspectives from leading scholars and legal experts, and allows for interaction with peers from around the world. This is a unique opportunity for professional and academic growth in the fight against illicit trade.
Up-to-date information about this summer school can be found here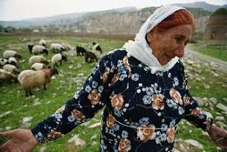 This two-week summer school focuses on developing skills in managing social risks and impacts associated with investment projects. It covers land acquisition and resettlement and is taught in English. The course is a collaboration between the University of Groningen, Community Insights Group, Intersocial Consulting, and Frederic Giovannetti. Over 10 previous offerings have received high evaluations, with an average score of 9.0 out of 10. The course is based on international standards and good practices and is taught by leading social assessment and resettlement practitioners. It targets current and intending social performance and resettlement practitioners, people involved in project governance, and advanced students interested in the practical management of social issues. Participants who complete the optional assessment can earn 5 ECTS credits at Masters level.
Up-to-date information about this summer school can be found here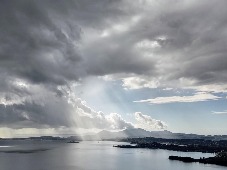 Environmental Management on Islands: Challenges and Sustainability
The Islands as Laboratories for Sustainability (ISLAs) is a winter school/advanced course focused on the unique challenges and opportunities for sustainable development on islands. The program will take place on Gran Canaria, a round island in the NE Atlantic Ocean known for its diverse natural resources, fine weather, and UNESCO-awarded Biosphere Reserve label. The course will explore the many different perspectives of environmental management on islands, with a focus on the island's natural resources and the role they play in supporting local communities and the environment. Participants will gain a deeper understanding of the complexities of sustainability on islands and how they can contribute to the preservation and conservation of this unique and valuable ecosystem.
Up-to-date information about this summer school can be found here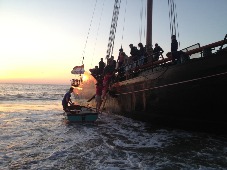 This summer school, "Sustainable Landscapes - The Wadden Experience," will take place in the Northern part of the Netherlands in the World Heritage Wadden Sea Region. The goal is to explore the challenges of steering towards sustainability at the landscape level. During the five day sailing trip, participants will learn from leading experts in the fields of cultural heritage, coastal tourism, landscape stewardship, regional food production, and sustainable entrepreneurship. The lectures will be supported by cutting-edge literature and participants will also participate in socio-ecological modelling and social innovation. With the opportunity to meet stakeholders and actively sail the Wadden Sea, this summer school promises an immersive and educational experience.
Up-to-date information about this summer school can be found here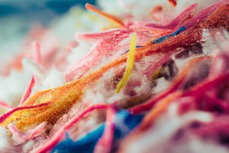 Micro- and nano-plastics are pieces of plastic of a size between 5 millimeters and 1 nanometer that have infiltrated everything on earth, including the top of mount Everest and the air we breathe. The microplastic problem is getting more and more attention: from alarming news articles to TV series episodes. But what do we know about microplastics' causes? How can we solve the problem?
Complex global challenges such as microplastics need an interdisciplinary approach. By joining this Summer School you will have a 360 education on the topic of microplastic. You will learn about causes and solutions from the perspective of different disciplines: medicine, environmental sciences, social sciences, political sciences, philosophy, waste engineering and the creative industry. Additionally, you will be trained on practical skills, like how to work in interdisciplinary teams and how to design effective interventions.
We will offer a programme balancing theory, practice and fun: you will attend a week of lectures, group works, workshops, hands-on activities, excursions and social events.
By joining this summer school, you will learn about a topic of high societal importance, discover how to work together with people from different backgrounds, network with young students interested in global challenges like you.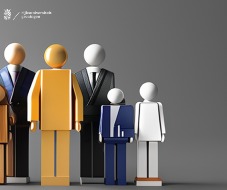 Leeuwarden Summer School on Cultural & Linguistic Diversity
The Leeuwarden Summer School on Cultural & Linguistic Diversity is a five-day interdisciplinary program for graduate students, PhD students, and professionals interested in diversity management and social justice.
The program will be held in The Netherlands and will focus on equal access to wealth, opportunities, and privileges in education, healthcare, employment, and more. The courses offered will cover diversity management in urban policies, education, the workplace, language planning, and indigenous minorities, with a special session on decolonizing research and policy writing. The program will feature international speakers from a variety of fields and include workshops, lectures, and roundtables. Participants will work with lecturers to apply theoretical tools to real-world case studies.
Up-to-date information about this summer school can be found here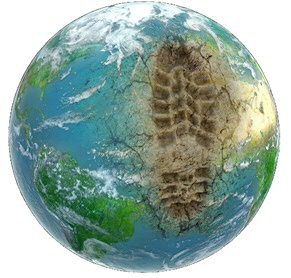 The popularity of the term 'Anthropocene' reflects our growing interest in human-environment relationships. How significant is our impact on the earth? How did our interaction with other species evolve to today's reliance on industrial agriculture? Understanding how the Anthropocene emerged, evolved, and how its many facets manifest themselves in 'natural' and 'social' phenomena - from soil formation to the rise and fall of empires - is critical to dealing with our current global challenges.
The first part of the summer school will take place at Groningen University with a combination of guest lectures, exploration of laboratory specimens and excursions in the city and its surroundings. During the second part of the week we will stay on the island of Schiermonnikoog, where we will explore human influence in a seemingly natural setting. During the week there will be ample time to reflect on the topics discussed, collect and analyse data as part of a group, and develop your own perspective in relation to the Anthropocene.
This week will increase your awareness of human impact in different settings, and teach you how to read landscapes and societal issues as pieces of the Anthropocene. In addition, you will have obtained a toolkit to apply the theories related to this topic in the context of your own discipline.
Up-to-date information about this summer school can be found here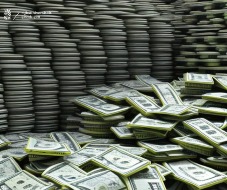 The United Nations Interregional Crime and Justice Research Institute (UNICRI) and the University of Groningen (UG) are jointly organizing the third edition of the Winter School on Illicit Trade. The online course will be held from 23 to 26 January 2023 and aims to provide a comprehensive understanding of the dark side of globalization. Participants will learn about the various aspects of illicit financing and trading, including topics like money laundering, arms smuggling, tax havens, and human trafficking. The course is designed to offer professional, legal, social, scientific, and academic perspectives and features live webinars, group discussions, case studies, and practical exercises. The faculty includes leading scholars, academics, and legal experts from across the world.
Up-to-date information about this Winter School can be found here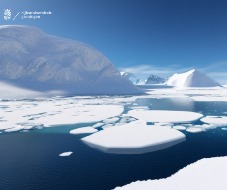 The Arctic Centre is hosting a Winter School aimed at individuals looking for a comprehensive understanding of the Arctic region. The theme of the school is "Our connection with a fast-changing Arctic'', and participants will be introduced to various topics related to the Arctic and its inhabitants.
The program will include lectures and discussions led by experts on various topics related to the Arctic, including climate change, arctic ecosystems, indigenous peoples, governance and science cooperation, and sustainable development and business. This Winter School provides a unique opportunity for (inter-)national civil servants, policy makers, politicians, managers, financial experts, and young academics to gain a nuanced and broad perspective on the Arctic, and its impact on a sustainable society.
Up-to-date information about this Winter School can be found here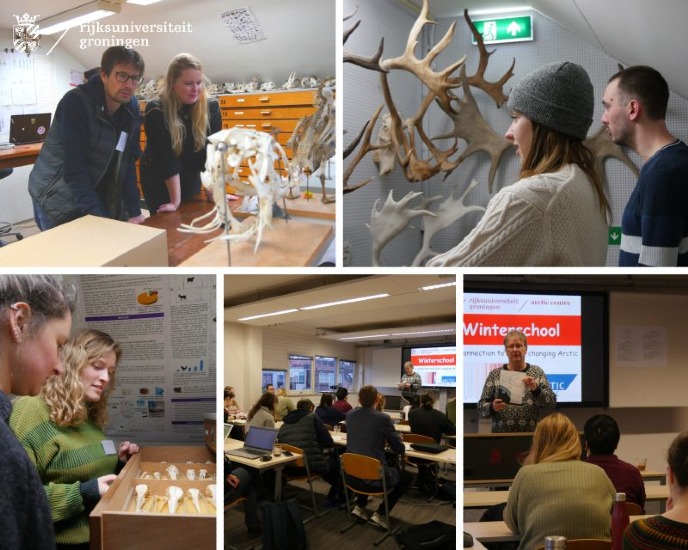 | | |
| --- | --- |
| Last modified: | 02 June 2023 2.28 p.m. |