Lunch webinar Illicit Trade: International sanctions against Russia
| | |
| --- | --- |
| When: | Th 07-04-2022 13:00 - 14:00 |
| Where: | Live stream |
Together with our research group Illicit Trade we are organizing a webinar on Thursday 7 April 2022 entitled: 'International sanctions against Russia'. Viktor Szép discusses the effects of the sanctions against Russia.
Sanctions have become a critical pillar of transatlantic policy towards Russia. In 2014, they were proposed to be temporary measures but sanctions have proved to be an expression of a more antagonistic relationship between the West and Russia. Indeed, recent Russian actions have prompted a remarkable coordination between the European Union and the United States. Transatlantic coordination is beyond expectations which is manifested in the sheer number and types of sanctions that are now imposed against Russia. The presentation hopes to contribute to the ongoing discussions on sanctions and to a better understanding of the potentials and limits of sanctions.
When: Thursday 7 April 2022
Time: 13.00 - 14.00 hrs.
Sign up for the live stream via:
sustainablesociety rug.nl
---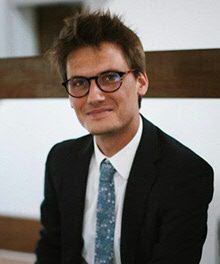 Viktor Szép
Viktor Szép is a postdoctoral Researcher at the University of Groningen.
His field of interest is the European Union's Common Foreign and Security Policy and sanctions.
Viktor has a mixed academic background: he has a PhD in Law and a Master's Degree in International Relations. Viktor's research mirrors his interdisciplinary background and focuses on the legal and political dimensions of EU foreign and sanctions policy. Previously, he was Assistant Professor at ELTE University and researcher at the Hungarian Academy of Sciences Centre of Excellence, both based in Budapest, Hungary.