Disaster Resilience webinar: 'Innovations in crisis and disaster studies – a resilience perspective'
| | |
| --- | --- |
| When: | Th 28-04-2022 12:00 - 13:00 |
| Where: | Online |
Together with our research theme Disaster Resilience we organize a webinar on Thursday 28 April 2022 entitled: 'Innovations in crisis and disaster studies – a resilience perspective'.
Prof. Kees Boersma will inform us on (new) developments to improve crisis management and governance.
The seminar will focus on the role of innovation, organizational change and the use of (new) technologies in crisis and disasters in relation to societal resilience. Prof. Boersma will reflect on various forms of crisis governance and management from the perspective of inter-organizational collaboration and community engagement. The aim is to show how new technologies and innovations are used to improve crisis management and governance, including information sharing, coordination and decision making, crisis and risk communication, and early warning/early action.
When: Thursday 28 April 2022
Time: 12.00-13.00 hrs.
Register by sending an email to: sustainablesociety rug.nl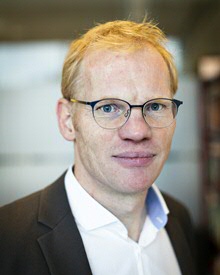 Prof. Kees Boersma
Kees Boersma, PhD (f.k.boersma vu.nl) is Full Professor of socio-technical innovation and societal resilience in Faculty of Social Sciences (at the Department of Organization Sciences) and the Faculty of Science (at the Science, Business & Innovation group) at the Vrije Universiteit Amsterdam. His research interest is in crisis management, disaster studies, and innovation management. He is co-founder of the Crisis Resilience Academy of the Amsterdam Institute for Societal Resilience.
His current projects include: EU Horizon 2020 "LINKS: Strengthening links between technologies and society for European disaster resilience" (PI), and EU Horizon 2020 COVID-19 "HERoS: Health Emergency Response in Interconnected Systems" (WP leader).
He was visiting scholar at Johns Hopkins University and the University of Illinois at Urbana-Champaign and at the Disaster Management Training and Education Centre for Africa (DiMTEC) of the University of the Free State in South Africa.
Website: https://research.vu.nl/en/persons/fk-boersma