Rudolf Agricola Conference: 'Connecting for Sustainability'
| | |
| --- | --- |
| When: | Th 19-10-2023 09:30 - 16:00 |
| Where: | House of Connections, Grote Markt 21 Groningen |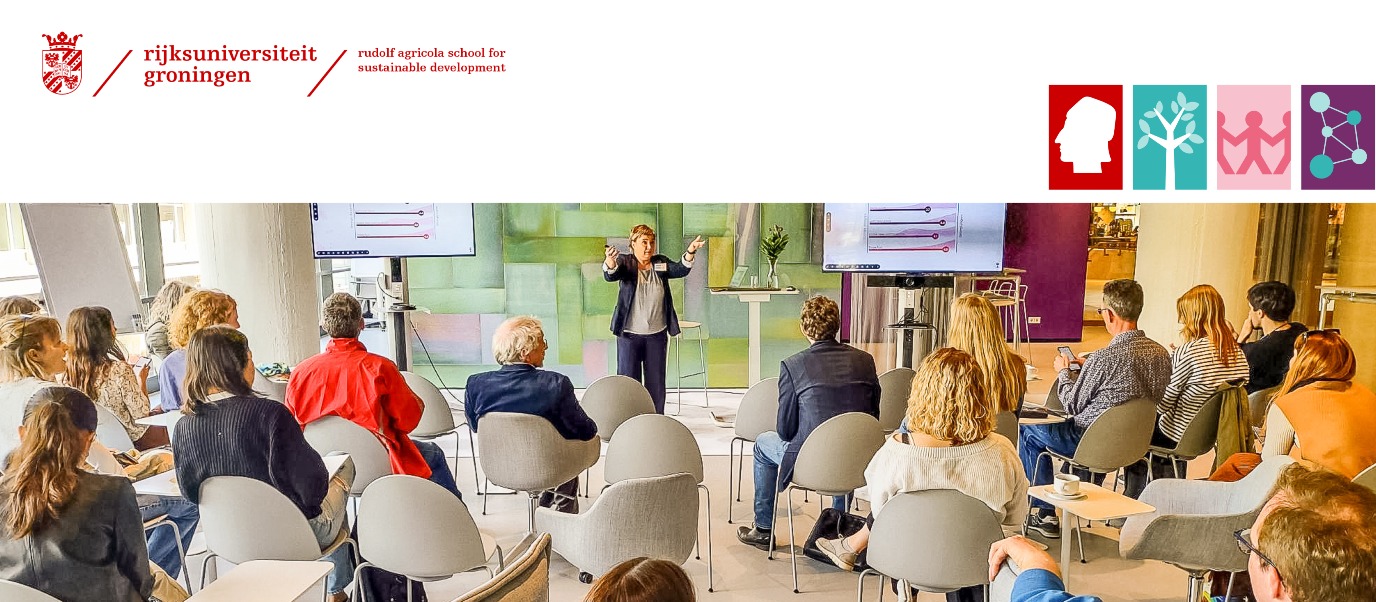 We are excited to invite you to the one-day Rudolf Agricola School conference 'Connecting for Sustainability' which will take place on October 19th.
We will start with an informative session highlighting the latest developments at our School, encompassing the organisation, partnerships, education and more. We will discuss ways in which the school can support you.
Following this, we will connect at the level of Research Groups. This is an opportunity for all groups to come together, collaborate, and plan the trajectory of their work. If you are not currently affiliated with a group, you will have the chance to join the group of your interest and even establish one of your own.
After a lunch break, in which you will have the chance to network and connect with Rudolf Agricola fellow members, we will come together again at the level of Themes: (1) Democracy & Governance; (2) Development, Security and Justice; (3) Risk, Crises and Resilience, (4) Sustainable Landscapes & Regions. Each theme will work together to address a pressing social challenge.
To wrap up the day, we will gather all together again and explore a significant and cutting-edge subject of great relevance to the entire School: the development of transdisciplinary tools.
To confirm your attendance, please sign up via the button below. You can find the detailed programme below. Deadline for registration is 13 October.
We look forward to a day of meaningful connections, engaging discussions, and shared insights! We hope to see you on 19 October!
The Rudolf Agricola team
---
Programme:
9:30-10:00 Walk in with coffee and tea
10:00-10:30 Welcome and Rudolf Agricola Update
10:30-11:30 Connecting at the Research Group level: taking the next step
11:30-13:00 Meet & Greet lunch
13:00-14:00 Connecting at the Theme Level: addressing a societal challenge
14:00-14:30 Break
14:30-15:15 Connecting at the School Level: developing transdisciplinary tools
15:15-16:00 Drinks