Lunch webinar Disaster Resilience: disasters and disaster management policies
| | |
| --- | --- |
| When: | Th 03-03-2022 12:00 - 13:00 |
| Where: | online |
Mark Thursday 3 March 2022 in your calendar! Together with our research group Disaster Resilience we are organizing a webinar entitled: ' The political dimensions of disasters and disaster management policies '.
Dr. Clara Egger will talk about how reserach projects shed new light on the the political dimensions of disasters and disasters management policies. Her work will be discussed by Hamed Seddighi Khavidak.
What are the political impacts of disasters and disaster management policies? How do political institutions, political culture and leadership influence the type of disaster management policies implemented at home and abroad? How can we ensure that emergency powers do not durably affect democratic governance and human rights? This seminar will present how two ongoing research projects focusing on the management of humanitarian crises by national NGOs in the Global South (NEWCOMERS) and on the response to the Covid-19 crisis in Europe (EXCEPTIUS) shed new light on the political dimensions of disasters and disasters management policies.
When: Thursday 3 March 2022
Time: 12.00-13.00 hrs
Sign up by sending an email to:
sustainablesociety rug.nl
---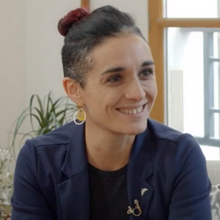 Dr. Clara Egger
Assistant Professor of Globalization Studies and Humanitarian Action, Faculty of Arts, Univ. of Groningen. Director of Studies, EMJMD in International Humanitarian Action. Secretary General, NOHA network.
Fields of interest : political economy of crisis and crisis governance, foreign aid, democratization and political violence
She holds a MSc and PhD in political science at the University Grenoble Alpes (Sciences Po Grenoble). Before joining Groningen, she was the Research Lead of the Geneva Center for Humanitarian Studies. Clara have held teaching and research fellowships at Sciences Po Grenoble, the French Institute for Research on Africa (IFRA), the Friedrich Schiller Universiteit (Jena, Germany) and the University of Québec at Montréal. Her research has been granted the French Red Cross Award for the best research on humanitarian action (2015) and was shortlisted for the ECPR Jean Blondel Prize awarded to the best European thesis on politics (2017).
---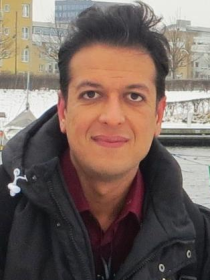 Hamed Seddighi Khavidak
During this event Hamed Seddighi Khavidak will be the discussant.
Hamed is a PhD student at the Campus Fryslan.
His fields of interest are public health, social welfare, climate-related disasters, child protection in emergencies
Hamed is also a board member of the EUSARF Academy