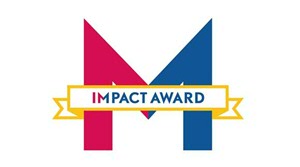 In order to stimulate PhD students at the University of Groningen to achieve societal impact from scientific research, the ACCOMPLISSH project created the Impact Award. In 2016 and in 2018 PhD's were challenged to show in a 60-second video-pitch what his/her research is about and how society can profit from it.
In 2016 the winner received a money prize of € 1000 and he/she presented his/her research in Rome, Italy (ACCOMPLISSH opening event, 20-22 November 2016). In 2018 the award provided the winner with the possibility to show his/her research at the final conference of ACCOMPLISSH.
Sustainable Society coordinated the ACCOMPLISSH, HORIZON 2020 project. The acronym ACCOMPLISSH stands for: Accelerate co-creation by setting up a multi-actor platform for impact from Social Sciences and Humanities.
| | |
| --- | --- |
| Laatst gewijzigd: | 02 juni 2023 14:28 |