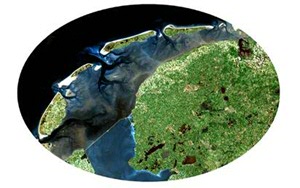 Areas and regions worldwide are increasingly experiencing rapid social changes. This as a consequence of pressures like climate change, urban-rural conflicts, population growth and decline, economic downturn, biodiversity threats, water stresses and related vulnerabilities. These pressures express themselves in transformations of various urban, rural and coastal landscapes. Social aspects like wellbeing or opportunity are affected. The point of departure for this societal issue, therefore, is that these landscapes are confronted with large scale pressures impairing social sustainability. Resilience focuses on understanding the sustainability of urban, rural and coastal landscapes.
Typical research themes


Landscape changes and pressures (spatial/ecological/economic);
Interrelation between landscapes and land-uses (values, services, externalities);
Institutional capacities in regions or communities;
Opportunities for adaptation or social change in regions;
Sustainable management of natural areas;
Social and policy innovations (governance) to increase wellbeing and resilience.
The emphasis is on sustainable landscapes in Europe, Asia and South America.
Some example projects
Sustainable Infrastructure, Development and Management (Ministry of Infrastructure and Environment)
Coastal resilience. E.g., Flood resilient cities? Resilience strategies in flood risk management and urban planning (NWO). E.g., Tourism in vulnerable coastal areas (UCF, Wadden Academy). E.g., Between the Tides (AHRC, NWO)
The Sustainable Future of Urban Indonesia (KNAW)
Ecosystem services and sustainable land use management. E.g., Wadden Sea Long-Term Ecosystem Research (Wadden Fund)
Governance of risk. E.g., Governance approaches for increasing resilience of social-ecological systems disturbed by disasters (EU)
Energy landscapes. E.g., Sustainable energy and the landscape: resilience and regional rural development (EU, Gasunie)
Social Sustainability and Governance. E.g., Ecotourism and sustainable development in Europe and Latin America

| | |
| --- | --- |
| Laatst gewijzigd: | 26 maart 2019 16:12 |