PPE: The Centre for Philosophy, Politics and Economics
The Centre for Philosophy, Politics and Economics (PPE) stimulates and facilitates interdisciplinary research at the interface of philosophy, political theory and economics. The Centre brings together research from the Faculties of Philosophy and Economics and Business as well as other faculties. The Centre includes moral and political philosophy, philosophy of science as well as public policy and public affairs, including decision theory, social epistemology, social ontology, philosophy of economics, monetary and financial economics, financial ethics, organizational behaviour and social psychology.
The Centre is a platform for PhD students, postdocs and senior researchers from these faculties, organizing seminars, workshops and conferences as well as an annual Ethics and Economics lecture by a high-profile speaker. It hosts international visiting scholars, and extends existing connections with major international partners in Europe, the US and elsewhere.
Exploiting existing ties between the Faculties of Philosophy, and Economics and Business, research programmes are developed in collaboration with the corporate world, governmental institutions at national and European levels and with non-profit organizations. The Centre stimulates external research funding (e.g. NWO and ERC).
Master's in Philosophy, Politics and Economics

The Faculty of Philosophy offers a high-quality English language masters programme in PPE to national and international students as well as to students graduating from University College Groningen. The master's in PPE at the University of Groningen offers an interdisciplinary degree for ambitious students with diverse interests and backgrounds, providing specialist training in understanding the social world. Public policy as much as commerce increasingly requires broader, more integrated theories and methodologies.
The programme offers systematic training for the development of analytical and quantitative skills as well as a solid background of theoretical and historical knowledge in PPE. It aims to encourage open-mindedness and responsible decision-making, and while it is truly interdisciplinary, it will have a very clear and distinct identity, focusing on methods uniting the three disciplines of philosophy, political science and economics. The programme will be open to students with Bachelor's degrees in philosophy, political science and economics, as well as to students with Bachelor's degrees in history, international relations, sociology, psychology, provided they demonstrate sufficient knowledge of at least one of the three core fields (philosophy, political science, economics).
Persons active for PPE and Sustainble Society

Members of the Centre for PPE are spread over several faculties of the university of Groningen. Key members are Prof. Dr. Frank Hindriks (ethics and social philosophy, Faculty of Philosophy), Prof. Dr. Jan-Willem Romeijn (philosophy of science, Faculty of Philosophy) and Prof. Dr. Boudewijn de Bruin (financial ethics, Faculty of Economics and Business). Other members include Prof. Dr. Lodi Nauta (history of philosophy, Dean of the Faculty of Philosophy), en Dr. Titus Stahl (social ontology and political philosophy, Faculty of Philosophy) and Dr. Chiara Lisciandra (tenure track ethics and economics, Faculty of Economics and Business.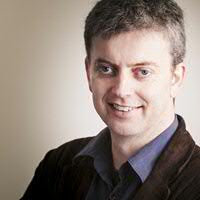 Frank Hindriks
Frank Hindriks is professor of ethics, social and political philosophy at the Faculty of Philosophy of the University of Groningen. He received a Veni-grant (Normativity in Action: A New Theory of Moral Responsibility), as well as an MVI grant (Towards a Sustainable Electricity Market; together with Machiel Mulder), both from the Netherlands Organization for Scientific Research. Hindriks is one of the founding editors of the Journal of Social Ontology, and the vice-president of the International Social Ontology Society. His research in ethics concerns intentional action, moral responsibility, and the role of rationalizations in moral judgment. His research in social and political philosophy concerns social groups, institutions, and organizations with a particular focus on the freedom they (fail to) provide and the responsibilities they give rise to. Hindriks has published in journals such as Economics and Philosophy, Erkenntnis, Mind & Language, Philosophical Psychology, the Philosophical Quarterly, and Philosophical Studies.
| | |
| --- | --- |
| Laatst gewijzigd: | 20 november 2018 15:29 |