Building a More Sustainable Society in our Globalized World: Emancipation and Diversity in the University, the City, and the Business World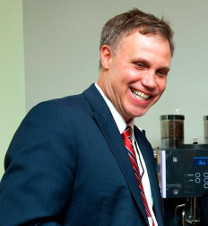 Dr. Ronald Holzhacker, Senior Lecturer, International Relations, University of Groningen
Last week we welcomed guests to the University of Groningen as part of our sustainable society core theme to discuss emancipation and diversity in Dutch universities, cities, and the business world. A peaceful, successful, sustainable society rests on the full inclusion of all its members.
The main question we addressed during the symposium was: what role does higher education play in emancipation and diversity, and how can cities and businesses also contribute?

More specifically, here are the three questions we began to address:
1) How can we better design our university institutions, educational processes, and social and recreational opportunities to assure the full inclusion of a diverse student and staff population?
2) How can cities better respond to the diversity among their residents?
3) How can businesses better ensure equal access to opportunity and make full use of the diversity among their employees?
The idea was to bring a wide range of stakeholders together from across the Netherlands and from across the city of Groningen, to begin to set an agenda and see if we could do more to address these issues and contribute to the creation of a sustainable society. We wanted to exchange viewpoints, empirical evidence from research, and begin to set an agenda that can lead to more concrete steps.
We welcomed guests that travelled from across the country - from various universities, national ministries, the national human rights institution, non-governmental organizations, and international businesses headquartered in the Netherlands. We also welcomed our guests from Groningen, an Alderman from the city, our Rector, our Dean, our Professors from various faculties involved in research in this field, and representatives from various Dutch and international student organizations.
We have prepared an overview of this symposium that is available on the web-site. The overview indicates there is a wide range of viewpoints from the various stakeholders involved in the emancipation and diversity discussion. Certainly, there was wide agreement on the need for leadership from the top on these issues - from within universities, businesses, and government - but also carefully considered implementation so that the shared vision can move from rhetoric to action throughout an organization. This is what is truly needed to create a sustainable society with full inclusion of its diverse members.
The symposium group has agreed to continue the process and begin to consider more concrete steps to move toward a more comprehensive policy with careful implementation.
Here is a list of the 22 invited participants for the symposium held January 28, 2015 in the Law Faculty room in the Academy Building. Organizer and moderator – Dr. Ronald Holzhacker, Senior Lecturer, International Relations, and Senior EU Expert for a network of experts reporting to DG Justice on non-discrimination, diversity and the EU 2020 Strategy.
Higher Education
-Elmer Sterken, Rector, University of Groningen
-Franka van den Hende, University of Groningen, international classroom project.
-Simone Buitendijk, Vice-Rector, Leiden University, diversity program for students and staff at Leiden.
-Carlien Scheele, Director Emancipation, OCW Ministry, also chair Gender Equality Commission of the Council of Europe.
City, Society, and National Institutions
- Mattias Gijsbertsen, Alderman, City of Groningen, head of emancipation and diversity agenda.
-Sanne Smid, director, Discriminatie Meldpunt Groningen, organizer of Diversity Day Groningen
-Kathalijne Buitenweg, Commissioner, College voor de Rechten van de Mens (Netherlands Institute for Human Rights)
Business and the Labor Market
-Kristel van der Horst, KPN, Head of Diversity
-David Pollard, director, Workplace Pride, an Amsterdam based foundation working across Europe and with the largest Dutch employers, cities, and ministries on the inclusion of LGBT in the workplace.
International and Dutch Student Perspective
-Takudzwa Samantha Mutezo, International Student Representative, University Council
-Kuswanto, president, Indonesian Student Association, member Spirit Indonesia Groningen (SInGA) research team on governance and sustainable society.
-Jikke van Deelen, President, Ganymedes LGBT Student Association Groningen
-Alexandra Crisan, University Council
University Research
-Prof. Karen M. Lauridsen, Aarhus University, Denmark, School of Business and Social Sciences, cultural diversity in the internationalisation of higher education, findings from the 'IntlUni' project.
-Prof. Sabine Otten, University of Groningen, research on diversity in the Northern provinces.
-Prof. Kocku van Stuckrad, Dean, Faculty of Theology and Religious studies, research on diversity, inclusion and pluralism.
-Bettina von Hoven, spatial sciences, cultural geography research, people and place identity, research on diversity and inclusion.
Experiences from within Universities
-Linda Johnson, executive secretary International Institute of Social Sciences (ISS/EUR) and chair of the board, MDRA (Meldpunt Discriminatie Regio Amsterdam)
-Prof. Gerry Wakker, Dean, Faculty of Arts, humanities and diversity
-Kevin Haines, Institute for Medical Education, UMCG
Additional guests
-Ferdi Hendriks, economic development officer, City of Groningen
| | |
| --- | --- |
| Laatst gewijzigd: | 04 februari 2015 09:48 |