Do current crises have a negative impact on our mental health? - Lecture by Prof. Tanja Michael from Saarbrücken University
| | |
| --- | --- |
| When: | Tu 19-09-2023 16:00 - 17:00 |
| Where: | Noordamzaal (M.0074), Muntinggebouw, Grote Kruisstraat 2 Groningen |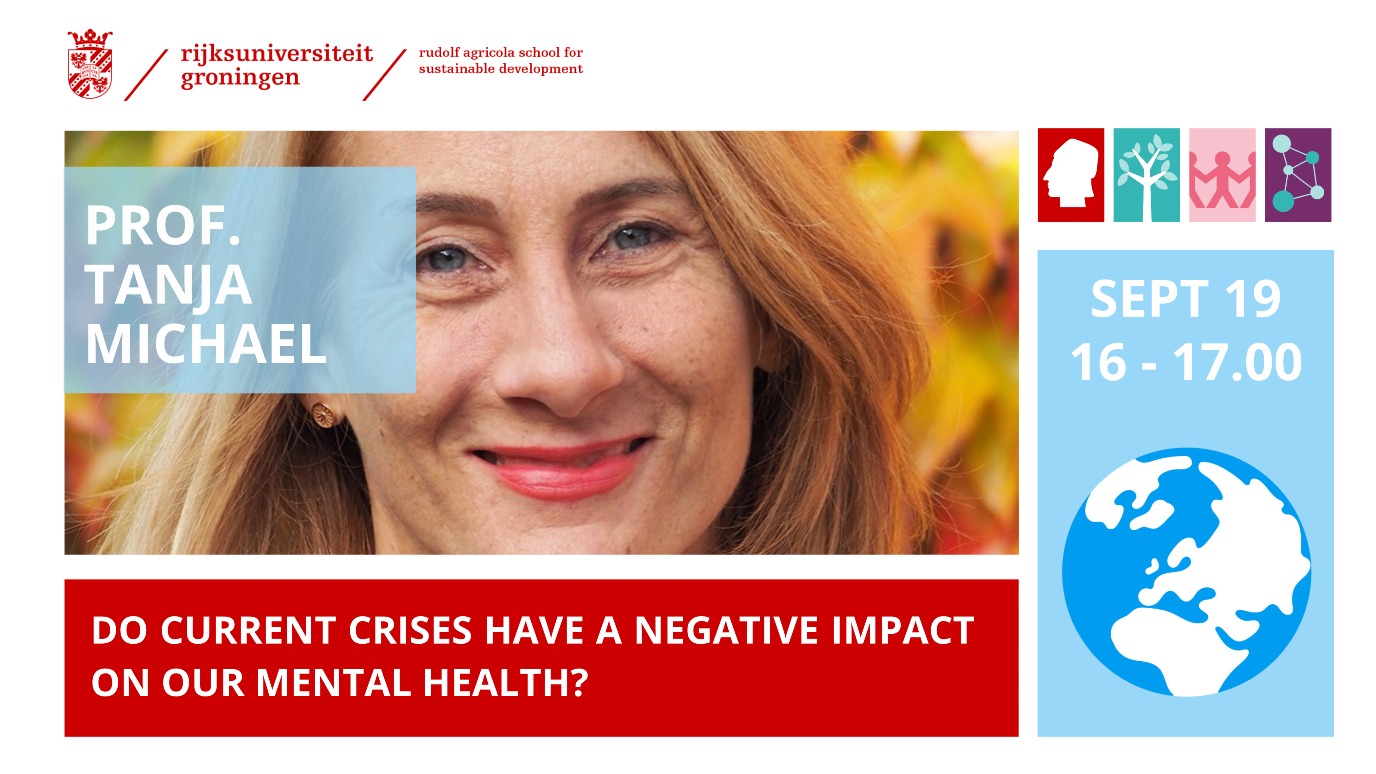 Do current crises have a negative impact on our mental health?


On Tuesday, 19th September, from 4-5 PM at Noordamzaal (M.0074) in the Heymans building, the Psychology Department is hosting a significant event centered on the topic of children and crises. Prof. Tanja Michael from Saarbrücken University is guest speaker.


Livestream
For those who cannot attend in person, the presentation will be streamed live. Those interested in joining online can send an email to Dr Miriam Lommen (m.j.j.lommen rug.nl) expressing their interest, and the streaming link will be shared with them a day before the event.
Abstract of the lecture
This decade is already considered to be particularly crisis-ridden. The talk presents data examining whether world crises affect mental health. Two experimental studies show that pandemic-related stress puts people at risk for dysfunctional fear learning and symptom development.
A school-based study (N = 4001) reveals that pandemic- and climate-related distress are linked to greater depression, anxiety, and reduced health-related quality of life in adolescents. War-related distress is associated with greater anxiety. Critically, these associations remain significant after controlling for various covariates, supporting the incremental predictive value of the crises measures.
In sum, current crises seem to impact mental health