Free online Introduction to Dutch MOOC

Everyone who is interested in the Netherlands can now register for the free Massive Open Online Course (MOOC) Introduction to Dutch , available world-wide on Futurelearn.com
For whom?
Introduction to Dutch, which was developed by the University of Groningen Language Centre, is aimed at prospective students and staff of the University, international professionals who intend to live and work in the Netherlands and people from other countries with an interest in the Dutch language. The course introduces participants to the basics of the Dutch language, and gives background information on the city of Groningen, the University of Groningen and the region as a whole.
Now that more Ukrainian refugees are heading towards the Netherlands, we would like to meet the potential demand arising from this group to learn Dutch. We have therefore decided to make the free, online Introduction to Dutch beginners' course permanently available for the time being. This means that anyone can start the course, at any time.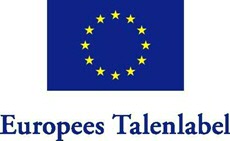 What's the course about?
Introduction to Dutch takes three weeks and is intended for anyone who wants to learn Dutch or is planning to visit the Netherlands for work, a study programme or a holiday. Participants do not need prior knowledge of Dutch before starting the course. The subjects covered include introducing yourself and talking about family, friends, work or studies. The course also includes short films giving a general impression of home and working life in the Netherlands. Participants can purchase a statement of participation once they have finished the course.
How to register?
Registration is free via www.futurelearn.com/courses/dutch.
Contact Information
Language Centre
Telephone: +31 (0)50 3635802
E-mail: talencentrum@rug.nl
Contact person
Margriet Hidding
E-mail: m.y.hidding-hoven@rug.nl
---
Media
NU.nl, 18 November 2021, 'Meer dan 250.000 aanmeldingen voor online cursus Nederlands van de RUG'
Class Central, 26 April 2020, 'The 100 Most Popular Online Courses of All Time (2020)'
Tijdschrift Les, 8 October 2017,'Winnaar van de Lestrofee 2017: MOOC, Introduction to Dutch'
netinnederland.nl, 2016, Civilian initiatives especially for newcomers
NOS.nl, 26 February 2015, '20.000 mensen willen 'hallo' en 'tot ziens' leren zeggen'
RTV Noord, 26 February 2015, 'RUG-cursus Nederlands krijgt 20.000 aanmeldingen uit hele wereld'
NU.nl, 26 February 2015, 'Gratis online cursus Nederlands van RUG wereldwijd gewild'
Telegraaf, 26 February 2015, 'Nederlandse les is wereldwijd gewild'
Unifocus, 25 February 2015, 'Dutch course takes over the world'
Dagblad van het Noorden, 29 January 2015, 'Interview with Margriet Hidding, project leader for the MOOC Introduction to Dutch''
| | |
| --- | --- |
| Last modified: | 01 April 2022 11.06 a.m. |