Gerrit Krol Award
Essay competition
Hanna Végh has won the Gerrit Krol Award 2023!
| | |
| --- | --- |
| Published on: | 15 June 2023 |
The third edition of the Gerrit Krol Award has been won by Hanna Végh with her essay Taal als breekijzer (language as a crowbar). As a reward she will receive a monetary prize of €2,000 and her essay will be published on the literary blog Tzum. The jury considers her essay captivating, directional, and very convincing.
---
The Gerrit Krol Prize is a Dutch essay competition held every two years by the Language Centre and the Dutch Language and Culture programme at the University of Groningen. The prize was brought to life in 2019 to stimulate the use of Dutch in academia. The Gerrit Krol prize has been won by Zito Ysenbaert (2019), Pamela Wolters (2021), and Hanna Végh (2023).
Students from all universities in Dutch-speaking regions and from many fields of study are invited to submit an essay of up to 2,000 words in Dutch. One condition is that the essay must not have been published elsewhere. The essay must also incorporate the theme chosen by the jury. As a reward, the winner receives a monetary prize and the essay is published on the literary blog Tzum.
The next edition will be held in 2025!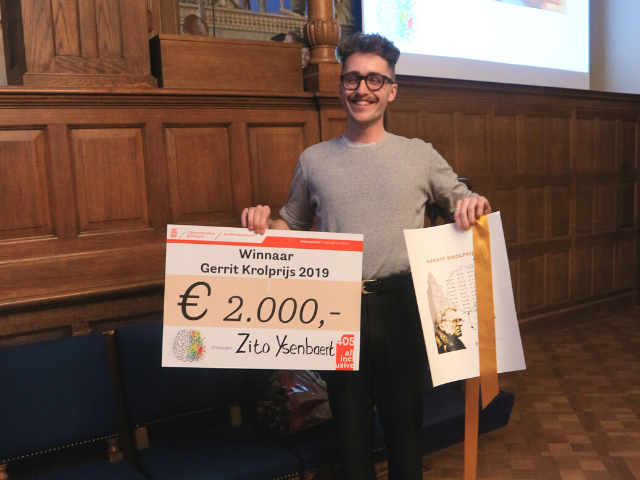 Zito Ysenbaert won the first edition in 2019 with his essay 'Over de collagekunstenaar, of hoe er aan opruimen maar geen einde komt' (On the collage artist, or how there is never an end to cleaning). In his essay, he masterfully uses the Dutch language to prove a crucial point concerning human nature: people will always fear diversity. Zito Ysenbaert lets chaos make way for a work of art, for composition, for a new story, and for inclusivity of everything that before seemed irreconcilable.
Read the essay on Tzum .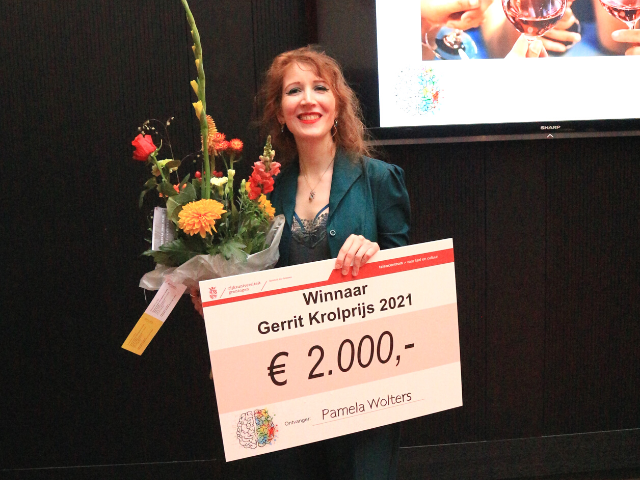 Pamela Wolters won in 2021 with her essay 'Cad a dhéanfaimid feasta gan adhmad?' (What would we do without trees?). The theme 'scenarios for the future' is approached in this essay in a critical yet hopeful manner. The future is sketched out as a harmonious place, in which the unnatural urge to prune trees is pushed back creatively. The jury hailed the winning piece as 'a beautifully written, artfully structured literary essay', in which 'perspective is offered in the midst of despair'.
Read the essay on Tzum .