Masterclass: Van het aardgas af… Hoe dan?
De succesvolle Masterclass, gehouden in het najaar van 2018 tijdens de klimaattafels, wordt niet opnieuw aangeboden.
Wilt u zich verder verdiepen in de energietransitie, dan is het UGBS executive programma "Succesvolle Energietransitie met Multidisciplinaire Aanpak" wellicht geschikt voor u!
Meer informatie

Voor vragen of meer informatie over onze energietransitieprogramma's, kunt u contact opnemen met Andrea Poelstra-Bos of Machiel Mulder:
drs. Andrea Poelstra-Bos
Customer Contact, University of Groningen Business School
T: 06 41 18 10 19
E: a.d.poelstra-bos@rug.nl
prof. dr. Machiel Mulder
Kerndocent UGBS energietransitieprogramma's
T: 06 31 03 57 29
E: machiel.mulder@rug.nl
---
Meer:
Gratis whitepaper energietransitie
Hoe beïnvloeden hernieuwbare energiebronnen de Nederlandse energiemarkt? Wat bepaalt de business case van opslagtechnieken zoals waterstof en batterijen? Lees het whitepaper van prof. Machiel Mulder, top-expert op het gebied van energiemarkten.
Blog: Hoe wordt waterstof écht groen en wat doen we in de tussentijd?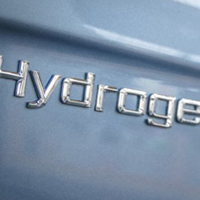 Hoe wordt waterstof écht groen en wat doen we in de tussentijd? Volgens professor Machiel Mulder hebben we nog een lange weg te gaan en is 'blauwe waterstof' een goede stap in de energietransitie. Hoe dat zit? Lees Machiel Mulder zijn blog.
| | |
| --- | --- |
| Laatst gewijzigd: | 28 februari 2020 11:06 |