PE-cursus: Duurzaamheid 2023 |8|

Het verplichte PE-onderwerp voor accountants in 2023 is 'duurzaamheid', zo heeft de NBA vastgesteld. De topics zijn environmental, social en governance (ESG), de studielast moet ten minste 8 uren zijn en het moet passen binnen uw eigen leerdoelen.
De University of Groningen Business School biedt u de mogelijkheid aan deze verplichting te voldoen, op verschillende manieren:
Doe mee aan de nieuwe UGBS Duurzaamheidscursus (8 PE-uren, aangeboden op verschillende locaties in het land, gedurende het jaar)
Vraag een incompany training aan voor uw organisatie
Kies een van de bestaande UGBS duurzaamheidsprogramma's:
Interesse?
Via onderstaande knoppen kunt u aangeven dat u op de hoogte gehouden wilt worden over nieuwe data en locaties voor de cursus Duurzaamheid en kunt u een incompany training voor uw organisatie aanvragen.
Waarom dit PE onderwerp
Mede onder invloed van het grote vraagstuk van de klimaatverandering is door de Europese Commissie een richtlijn uitgevaardigd (Corporate Sustainability Reporting Directive) die een grote impact heeft op ondernemingen in Nederland, in Europa en daarbuiten. Deze impact is ook nadrukkelijk voelbaar in de taken en de rol van de accountant in iedere hoedanigheid: accountant in business, interne accountant en externe accountant.
Deskundige docenten
Bij de Rijksuniversiteit Groningen is de specifieke deskundigheid op het gebied van duurzaamheid, de interne beheersing daaromheen, de verslaggeving daarover en de daaraan verbonden assurance opdrachten in ruime mate en met veel diepgang voorhanden. De betrokken docenten hebben allen ervaring met het beroep en vervullen een rol in één of meer van de relevante organisaties die betrokken zijn bij de ontwikkeling van de spelregels en de voorschriften.
Meer weten?
Wilt u meer weten of met ons in gesprek over uw leerdoelen? Neem dan contact op met: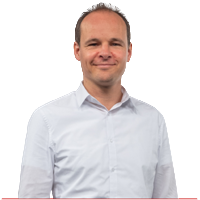 Dr. Nikolaj Bijleveld
T: (+31) 050 36 33 117
E: n.h.bijleveld rug.nl
| | |
| --- | --- |
| Laatst gewijzigd: | 04 januari 2023 16:43 |