Illicit trade Lunch webinar: 'Not so legal.' Politics of poverty in Brazil
| | |
| --- | --- |
| When: | Th 17-02-2022 12:00 - 13:00 |
| Where: | online |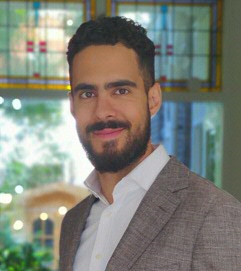 Dr Flávio Eiró takes a look at Brazilian politics 'from the other side' in the Webinar of Sustainable Society UG on Thursday 17 February. He interviewed and followed politicians and their advisors during the 2018 and the 2020 elections. He analyses how these candidates and their staff navigate the new political scenario and interpret the ways the urban poor engage with politics. They often employ "not-so-legal" but largely accepted practices of clientelism and vote-buying.
Watch this Research Webinar here
To contribute to the understanding of Brazil's recent rearrangement of political forces, he will discuss the ways political candidates imagine and perform politics in Recife and Olinda (Pernambuco). He critically examines the tensions they experience in, on the one hand, attending to people's direct needs and, on the other, the performance of what they consider a "truly noble politics". Central to this conflict is the electoral competition for the legitimate use of identity politics and claims to racial belonging.
Dr Flávio Eiró is Assistant Professor at the Faculty of Arts (Minorities & Multilingualism), University of Groningen. He conducted ethnographic research in Northeast Brazil since 2012, and published on issues surrounding politics, anti-poverty policies, and policy implementation. In the Faculty of Arts, Flávio teaches and researches issues related to politics of diversity and minorities, with a focus on race and racism.
Flávio Eiró was Post-doctoral Researcher in the ERC-funded project 'Participatory urban governance between democracy and clientelism', at Radboud University Nijmegen. He was trained in sociology and sustainable development studies at the University of Brasília, and holds a PhD in Sociology from the École des Hautes Études en Sciences Sociales, France.