Lunch webinar Illicit Trade: The effects of cocaine production and trafficking on the Indigenous people of the Peruvian Amazon
| | |
| --- | --- |
| When: | Th 09-06-2022 12:00 - 13:00 |
| Where: | Live stream |
Together with our research group Illicit Trade we are organizing a webinar on Thursday 9 June 2022 entitled: 'The effects of cocaine production and trafficking on the Indigenous people of the Peruvian Amazon'.
Nick Emlen discusses the emerging cocaine trade in the Southern Peruvian Amazon and the effects on the area and its habitants.
The places in South America where the coca leaf is grown—remote, high-elevation rainforests around the equator—are also home to dozens of Indigenous Amazonian peoples. While consumption of the coca leaf is a traditional practice among many of those people, the use of their territories by cocaine producers and traffickers has recently emerged as a major and destabilizing force in their lives. In this presentation, Nick discusses the experiences of the Indigenous Matsigenka people as bystanders to the emerging cocaine trade in the Southern Peruvian Amazon. He contextualizes this development within the broader social and economic transformations currently under way in the region, including a large migratory influx from the nearby Andean highlands, the ongoing expansion of the coffee economy into the rainforest, and the extraction of natural gas from underneath Matsigenka territory.
When: Thursday 9 June 2022
Time: 12.00-13.00 hrs
To sign up send an email to: sustainablesociety rug.nl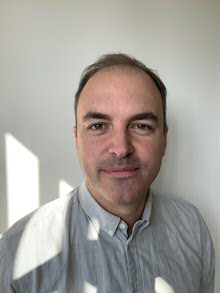 Nicholas Q. Emlen is a researcher at the Campus Fryslân of the University of Groningen.
He is a linguistic anthropologist who has conducted extensive ethnographic field research about multilingualism, economic change, and deforestation on the Andean-Amazonian coffee frontier of Southern Peru.
During the course of his research he has also become interested in the global cocaine trade, which has emerged as an important and destabilizing force in the parts of South America where he works. On the basis of these experiences, he has taught a course called Cocaine: the social life of a global commodity in the Honours College. Nick's first book, Language, Coffee, and Migration on an Andean-Amazonian Frontier (University of Arizona Press), was published in 2020.