Dutch civic integration courses
Integration via the University of Groningen Language Centre
What can we do for you?
The Language Centre can help you to learn Dutch. The swift pace of our courses means that you will quickly achieve your learning goals, and our 108-hour courses for newcomers (as part of civic integration) give you more time to learn Dutch. These courses are intended for highly educated people who are going through the civic integration process and whose mother tongue and/or cultural background is radically different from the Dutch language and Western culture.
We offer:
How does it work?
Please look at our website first to see what's on offer.

Register for an intake.

Register for the recommended course online.

You are now ready to start your Dutch course!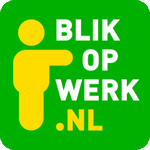 Costs
You can pay for your course yourself or with your DUO loan.
DUO will only grant you a loan for language courses at an institute which is accredited with the Blik op Werk quality standard. Since 2014 the Language Centre has been a Blik op Werk certified provider of integration courses.
---
Who has to take the Civic Integration Course?
Some newcomers, known in Dutch as 'verplichte inburgeraars', are required to complete the civic integration process within 3 years. This rule applies to most refugees as well as some immigrants from outside the EU.
In addition, there is also a category of 'vrijwillige inburgeraars'; people who voluntarily choose to follow the civic integration process, for example because they want to naturalize or apply for a residence permit for an indefinite period.
For more information about integration and DUO loans, please visit the following Dutch government websites:
How can you integrate?
By passing the civic integration examination (A2 level, more information and registration)
By passing the State Examination in Dutch as a Second Language, programme I or II (B1 or B2 level, more information and registration)
By gaining a degree at vocational level (senior secondary vocational education level 2 or higher) or higher education level (university of applied sciences or university)
Hourly statements
Via inburgeren.nl you can submit a statement of hours for various purposes. Due to the transition to online courses, not all hours taken may count toward the hours statement. Find out which hours can be included here.
UAF office hour
Since 1948 the Foundation for Refugee Students (UAF) supports and counsels highly skilled refugees in the Netherlands. The UAF regularly has an office hour in Groningen, contact the UAF to ask for location and dates.
| | |
| --- | --- |
| Last modified: | 08 May 2023 10.19 a.m. |