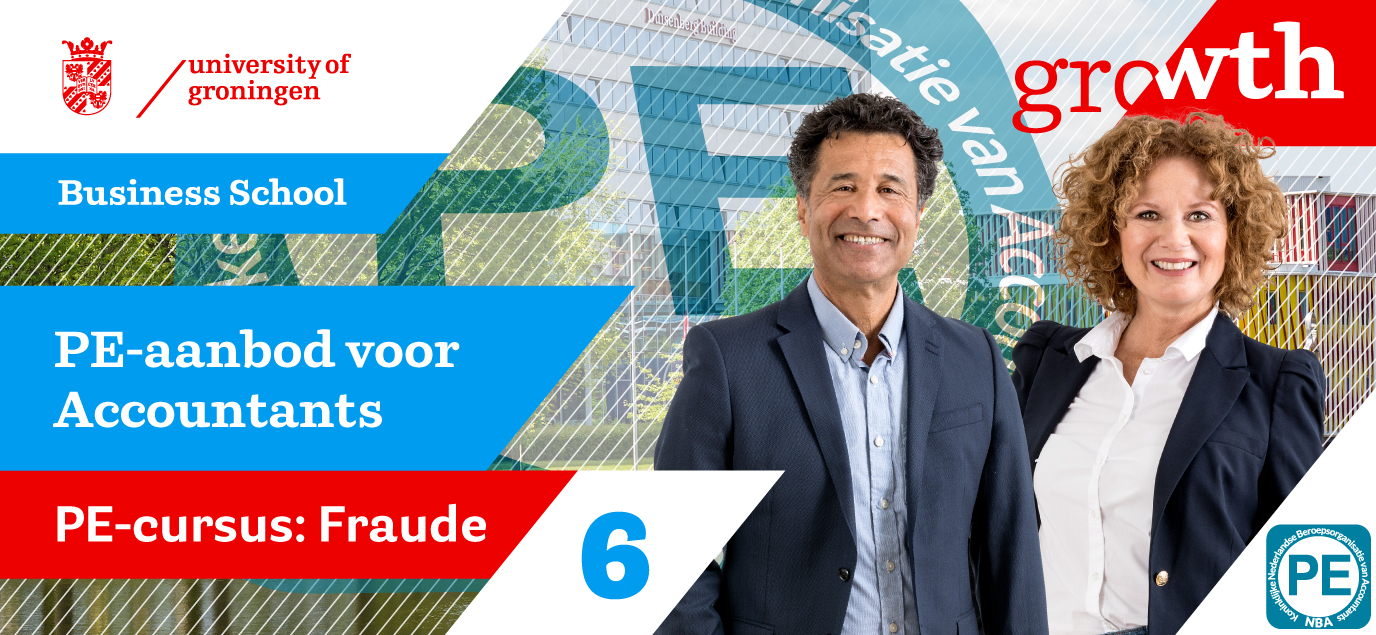 Fraude is door de NBA met ingang van 2019 als verplicht PE-onderwerp aangewezen. Alle accountants hebben de verantwoordelijkheid om in de financiële keten fraude te signaleren en daar zonodig opvolging aan te geven.
Wij bieden een praktijkgerichte, interactieve cursus van hoge academische kwaliteit, bij uw organisatie in huis. Er is een theoretisch deel en een vaardigheidsdeel. De groepsgrootte is maximaal 20 deelnemers. Met deze cursus behaalt u 6 PE-pnten en voldoet u aan de verplichting die de NBA heeft gesteld.

Onze Kerndocent is dr. Kristina Linke, expert Financial Reporting en Ethiek. Ze is docent en onderzoeker aan de Rijksuniversiteit Groningen, en heeft daarnaast praktijkervaring, onder andere als finance director bij een beursgenoteerd Amerikaans softwarebedrijf.
De andere docenten zijn: prof.dr. Dick de Waard (hoogleraar auditing), Peter Brouwer MSc (Universitair Docent auditing en Accountant bij EY), drs. Temme Sikkema (Universitair Docent auditing) en drs. Feikje van der Hoek (Universitair Docent auditing).
Voor wie
Accountants in business
Programmainhoud
Tijdens de cursus bespreken we onderwerpen als detectie en preventie en wat te doen bij het vermoeden van of bij daadwerkelijke fraude. Ook kijkt u naar uw eigen organisatie, waar die staat op het gebied van integriteit en fraude en bespreken we dilemma's die door deelnemers zijn ingebracht of afkomstig zijn uit bestaande casuïstiek.
Dagindeling
12.30 uur - inloop
13.00 uur - aanvang cursus
21.00 uur - einde cursus
In het programma zijn koffiepauzes en een (buffet)maaltijd opgenomen.
PE en NBA
Als lid van de Beroepsorganisatie van Accountants kent u de verplichting van permanente educatie (PE) om uw deskundigheid op peil te houden. De University of Groningen Business School biedt u de mogelijkheid om te voldoen aan deze scholingsplicht. Wij werken hierin samen met de vakgroep Accountancy van de Rijksuniversiteit Groningen. Ook nu het PE-model van de NBA is veranderd, kunt u bij ons terecht voor kwaliteit en ondersteuning:
Ondersteuning bij het formuleren van leerdoelen
Onderwijs gebaseerd op recente academische inzichten
Inhoud die relevant is voor de praktijk van accountants
Individueel te volgen of met collega's bij uw organisatie in huis
Meer informatie?
Heeft u interesse in het PE-programma? Laat uw gegevens achter via het formulier, of neem direct contact op met onze programmamanager.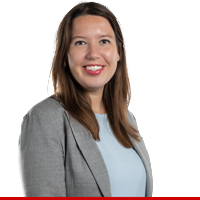 Anouk Smand
M: (+31) 06 11 46 01 54
E: a.smand rug.nl
| | |
| --- | --- |
| Laatst gewijzigd: | 02 mei 2022 15:04 |