Cursussen Nederlands voor inburgeraars
Inburgeren via het Talencentrum Rijksuniversiteit Groningen
Wat kunnen wij voor u doen?
Het Talencentrum kan u helpen Nederlands te leren. Door het hoge tempo van onze cursussen behaalt u snel resultaat. De cursussen voor inburgeraars (108 uur) bieden meer tijd om Nederlands te leren. Deze cursussen zijn bedoeld voor hogeropgeleide inburgeraars met een moedertaal die sterk afwijkt van het Nederlands en/of met een culturele achtergrond die sterk afwijkt van de westerse cultuur.
Ons aanbod:
Hoe schrijft u zich in?
Bekijk eerst ons gehele aanbod op de website.
Kom naar het Talencentrum voor een intake.
Schrijf u in voor de door ons geadviseerde cursus bij het secretariaat of online.
Begin met de cursus!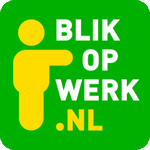 Kosten
U kunt de cursus zelf betalen of met uw DUO-lening.
DUO leent u alleen geld als u een taalcursus volgt bij een school met het Blik op Werk Keurmerk. Sinds 2014 is het Talencentrum een door Blik op Werk gecertificeerd aanbieder van inburgeringscursussen en duale trajecten.
---
Wie moet inburgeren?
Sommige mensen moeten binnen 3 jaar inburgeren, dit noemen we verplichte inburgeraars. Dit geldt meestal voor vluchtelingen en soms voor immigranten van buiten de EU.
Sommige mensen kiezen er zelf voor om in te burgeren, dit noemen we vrijwillige inburgeraars. Dit geldt bijvoorbeeld voor mensen die willen naturaliseren of een verblijfsvergunning onbepaalde tijd willen aanvragen.
Meer informatie van de Nederlandse overheid over DUO-leningen en inburgeren:
Hoe kunt u inburgeren?
UAF-spreekuur
Sinds 1948 begeleidt de Stichting voor Vluchteling-Studenten UAF vluchtelingen bij hun studie in het hoger onderwijs en het vinden van een baan die aansluit bij hun capaciteiten. Het UAF organiseert in Groningen geregeld een inloopspreekuur, neem contact op met het UAF voor locatie en tijden.
| | |
| --- | --- |
| Laatst gewijzigd: | 22 augustus 2019 09:30 |