Understanding the gut ecosystem: bugs, drugs & diseases
Layman's talk: Arnau Vich Vila, UB City Centre, 1 pm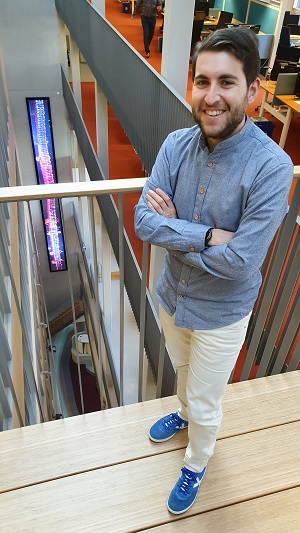 Microorganisms are everywhere, including in our body.
One of the most important organs serving as a reservoir for bacteria is the gut. The microorganisms present there, however, are not just passive travelers. Although microbes have traditionally been associated with infections, it is becoming clear that a balanced collection of these in the gut is a key factor for human health.
My research interest is on understanding the interaction between us and our microbes, focusing on the role of bacteria in the context of gastrointestinal disorders such as Inflammatory bowel diseases and Irritable bowel syndrome.
During my talk, I will summarize what we know so far about our gut microbes and finally, I will discuss how we can use this knowledge to improve our health.
Layman's talk: Arnau Vich Vila
Open Day University Library
Jantina Tammes room, 4th floor UB City Centre
start 1 pm
language: English
| | |
| --- | --- |
| Last modified: | 18 May 2021 11.56 a.m. |