Other round tables at 41st International IAEE Energy conference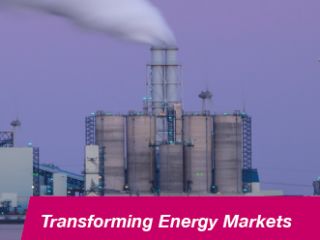 The round table 'Energy Transition: Role of Local Governments' on June 12, 2018 focusses on the dramatic change in the energy industry from a centralized large-scale fossil fuel generation to distributed decentralized small-scale generation based on renewable energy. This transition is raising new questions regarding the role of local and regional governments. Discussants will look at recent experiences in a number of regions in Europe and elsewhere.
The round table 'Alternatives for Fossil Fuels' on June 13, 2018 discusses the replacement of fossils by renewables within 2 generations as per the Paris Agreement. A crucial issue in this regard is how much the current ratio of elektrons vs molecules (about 20-80) in our energy mix will change in a future green system. Is 50-50 a fair shot given that molecules are easier and cheaper to transport and store, and sometimes to apply? We will specifically zoom in on the issue how the fossil energy molecules will be replaced by green energy molecules.
Register now for the conference and learn more about all the six round tables during the 41st International IAEE Energy conference in Groningen, the Netherlands.
Tags:
IAEE conference
,
Energy Markets
,
Fossil Fuels
,
IAEE 2018
,
Energy Economics
,
Energy
,
renewable energy
,
green energy
,
fossils
,
Groningen
,
Energy Transition
,
sustainable energy
,
41st IAEE Energy conference
,
energy industry
,
fossil energy
,
Government Energy Management
,
Energy Business
,
renewables
,
round tables IAEE conference
,
CCS