Workshops voor middelbare scholen
Het Talencentrum komt naar uw school toe!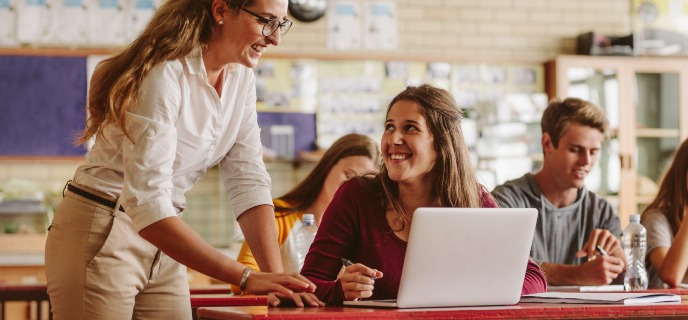 Studeren aan het hbo of aan de universiteit, dat klinkt voor veel leerlingen spannend! Maar wat is er anders aan het werk dat ze daar moeten inleveren ten opzichte van wat ze op de middelbare school maken? Om leerlingen goed voor te bereiden op hun studie biedt het Talencentrum Rijksuniversiteit Groningen allerlei workshops aan voor leerlingen in 5 en 6 vwo.
Deze interactieve workshops stimuleren de leerlingen om meer aandacht te gaan besteden aan het verbeteren van hun taalvaardigheid. Tijdens de workshops laten we zien hoe leerlingen zelf hun woordenschat kunnen vergroten om zich voor te bereiden op het academisch discours. Ook laten we de leerlingen kennis maken met wetenschappelijk onderzoek doen.
Al onze workshops worden gegeven door gepassioneerde docenten die lesgeven aan de universiteit en die dus goed weten wat de leerlingen straks te wachten staat.
Interesse?
Vraag gratis en vrijblijvend een intakegesprek aan wanneer u geïnteresseerd bent in één of meerdere van bovenstaande workshops. Samen kijken we vervolgens hoe we die workshops op uw wensen kunnen aanpassen.
| | |
| --- | --- |
| Laatst gewijzigd: | 23 januari 2023 15:19 |