Thomas Agterhuis, deelnemer GDBC-team Odyssey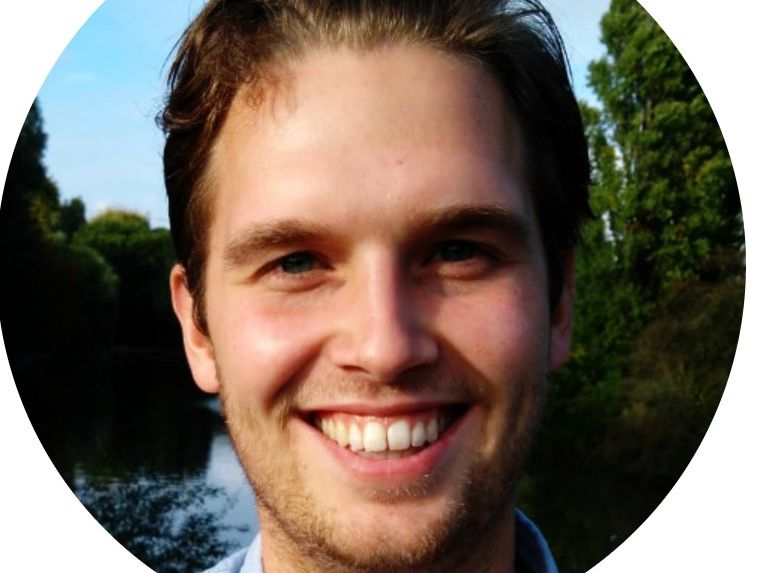 English text below
Naam: Thomas Agterhuis
Leeftijd, nationaliteit en geboorteplaats: 24, Nederlands, Zwolle
Studie: BSc Bedrijfskunde - Technologie Management, MSc Technologie & Operations Management & MSc Supply Chain Management. Momenteel loop ik een traineeship O&M onshore wind bij Vattenfall NL in Amsterdam.
Waarom meedoen aan de Odyssey? "Ik kwam bij Odyssey omdat ik tijdens mijn studie buitenschoolse activiteiten wilde doen om mezelf te ontwikkelen, uit mijn comfortzone te komen en nieuwe mensen te leren kennen. Odyssey leek perfect, dus toen mensen van mijn studievereniging me vroegen om mee te doen, was ik erg enthousiast om dat te doen! "
Wat vond je leuk aan Odyssey? "Ik hield van de professionele look en feel van de mensen die de hackathon organiseerden. Het leek erop dat de uitdagingen erg moeilijk waren en daarom moesten de oplossingen echt innovatief zijn. Het feit dat het werd uitgesteld was duidelijk een spelbreker, zoals ik had gedaan. minder tijd voor de hackathon dan tijdens mijn studie. "
Hoe hebben jullie allemaal de energie behouden? "We bleven energie houden door in de maanden voor het weekend veel stakeholders te interviewen. Tijdens de reguliere hackathon was dit bij mijn weten niet de bedoeling. We bedachten een softwarescript om data van alle voor de patiëntenstroom. Omdat ze momenteel nauwelijks communiceren, en als ze dat wel doen, is dat voornamelijk telefonisch. "
Zou je andere studenten aanbevelen om deel te nemen aan de Odyssee? "Ik zou studenten zeker aanraden om mee te doen aan de hackathon. Je kunt echt je vaardigheden ontwikkelen en hands-on problemen oplossen die geen eenduidige oplossing hebben. Je moet veel creatiever zijn dan tijdens je studie, waar er bijna altijd een antwoordmodel om naartoe te werken. Bovendien kun je de krachten bundelen met mensen met een andere studieachtergrond, waarvan ik denk dat het ernstig ontbreekt aan de RuG. Ook wil ik benadrukken dat studenten hun studieprogramma niet als het belangrijkste moeten zien ding in hun studententijd. Het is natuurlijk de hoofdlijn (rode draad), maar je moet proberen jezelf zoveel mogelijk te ontwikkelen.Dit kan door aanvullende vakken te volgen (van andere faculteiten), commissies te doen, en ook door mee te doen aan de hackathon! En voor de carrièretijgers onder ons: het is ook een prima gelegenheid om mensen van verschillende bedrijven te ontmoeten en ze je talenten te laten zien."
-------------------------------------------------
Name: Thomas Agterhuis
Age, nationality and place of birth: 24, Dutch, Zwolle
Study: BSc Business administration – Technology Management, MSc Technology & Operations Management & MSc Supply Chain Management. I currently do a traineeship O&M onshore wind at Vattenfall NL in Amsterdam.
Why joining Odyssey? "I joined Odyssey as I wanted to do extracurricular activities during my study to develop myself, get out of my comfort zone and get to know new people. Odyssey seemed perfect, so when people from my study association asked me to join, I was very keen on doing so!"
What did you like about Odyssey? "I liked the professional look and feel of the people organizing the hackathon. It seemed that the challenges were very hard and thus the solutions should be truly innovative. Obviously, the fact that it got postponed was a but of a bummer, as I had less time for the hackathon than I would have during my studies."
How did you all keep the energy? "We did keep energy by interviewing a lot of the stakeholders in the months before the weekend. During the regular hackathon this was, to my knowledge, not the idea. We came up with a software script to combine data from all departments relevant for the patient flow. As currently they hardly communicate, and if they do, it is mainly by phone."
Would you recommed to other students to participate in the Odyssey? "I would definitely recommend students to join the hackathon. You can truly develop your skills and solve hands-on problems which do not have a straightforward solution. It requires you to be a lot more creative that during your studies, where there almost always is an answer model to work towards to. Plus, you can join forces with people from other study background, which I think is seriously lacking at the RuG. Also, I would like to stress that students should not see their study program as the most important thing in their student time. Of course, it is the main line (rode draad), but you should try to develop yourself as much as possible. This can be done by following additional courses (from other faculties), doing committees, and also by joining the hackathon! And for the career tigers out there, it can also be an opportunity to meet people from various companies, and show them your superpowers."