Tailoring the implementation of digital business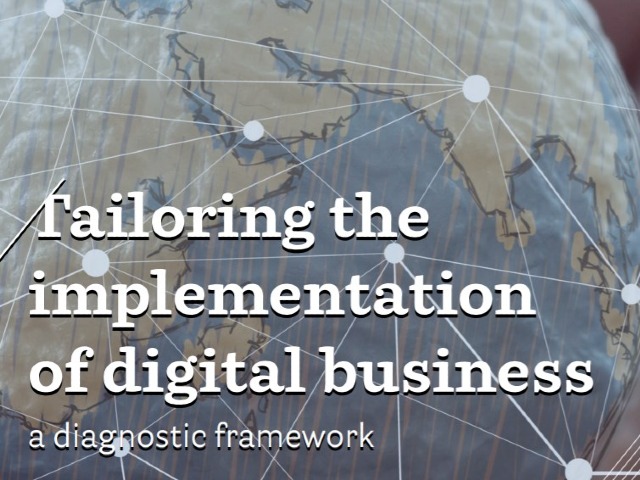 Marjolein A. G. van Offenbeek and Albert Boonstra
This chapter proposes a diagnostic framework that guides managers to develop a situationally appropriate and tailored implementation strategy for digital business. We distance ourselves from the view that there is one way of implementing digital business that will be effective in all circumstances. Rather, we clarify how an implementation strategy for digital business depends on the characteristics of the digital technology, the stakeholders involved, and the organizational context in which the digital business system is implemented. Based on this insight, we propose a diagnostic framework for the implementation ofdigital business. The framework helps managers reflect on the complexity and risks involved from four domains of the digital business project and guides them in consciously developing a suitable implementation strategy. The framework suggests four generic types of digital business projects (uniform, pluriform, unfolding, and ambiguous) and proposes implementation strategies that match these types.
The framework supports an open dialogue with primary stakeholders to develop a shared understanding of project characteristics and align them with an appropriate strategy. It will help managers develop a deeper understanding of their project early on and during the project, resulting in more tailored and flexible implementation trajectories.
Download the book chapter here.