Entrepreneurial minded students wanted for workshop!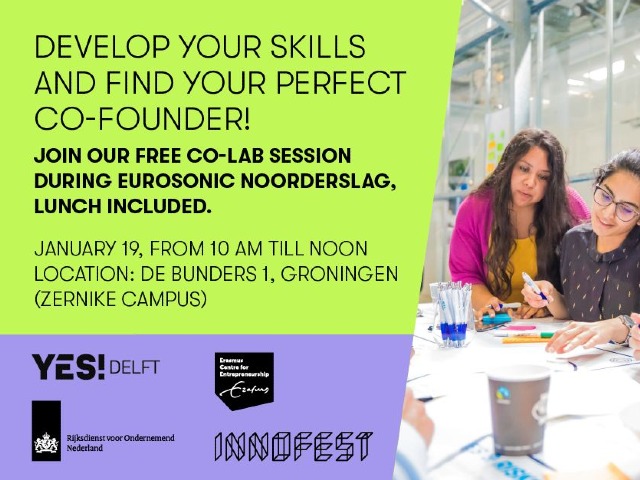 There is a reason why people don't climb Everest on their own. With a team, you can overcome obstacles that seem impossible just by yourself.

During ESNS we organise a Co-Lab workshop on January 19 (10-12am) in Groningen Zernike Campus where as a single founder, founding team, or entrepreneurial minded student, you'll get the tools and connections to find that new member of your dream team to help you reach the top!

The Co-Lab is a 2-hour workshop facilitated by GDBC of the University of Groningen and Yes! Delft , in which we challenge you to collaborate with fellow entrepreneurs.
Free lunch is included! We will have our workshop in the inspiring environment of Bytesnet at the Zernike Campus and after that we will transport you to the center of Groningen for the lunch!
Please register here !