Met GDBC naar de 33e MARUG Conference
| | |
| --- | --- |
| Datum: | 31 maart 2022 |
| Auteur: | drs. ing. Bas Baalmans |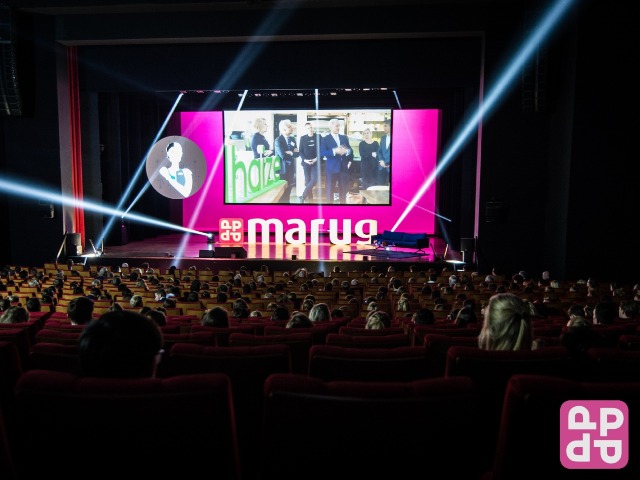 We leven momenteel in een tsunami van non-stop content, waar elke dag meer content wordt gepubliceerd dan dat er mensen zijn om het te consumeren. Deze overvloed van content, ook wel de content-shock genoemd, het heeft als gevolg dat consumenten hun aandacht selectiever moeten verdelen. We hebben niet de tijd noch het geduld om alles te lezen. Kortom: onze aandacht is een schaars goed geworden. Er wordt dus meer content geproduceerd, terwijl consumenten minder aandacht hebben.
Dit zorgt ervoor dat marketeers voor de grootste uitdaging staan op dit moment: hoe val je nog op en krijg je de aandacht van je doelgroep in een wereld waarin we omkomen in content? Mensgerichte marketing is nu belangrijker dan ooit tevoren. De focus moet liggen op het creëren van een menselijke connectie. Aandacht krijgen door aandacht te geven; dat is de basis van mensgerichte marketing.
Op 26 april 2022 zult u alles te weten komen over de kracht van menselijke connectie tijdens de 33e MARUG Marketing Conference: 'The Power of Human Connection: Get Attention, by Giving attention'
De MARUG Marketing Conference is het grootste professionele studenten marketingcongres van Nederland en wordt jaarlijks door vele ervaren marketeers bezocht. Gedurende de dag zal u 4 lezingen krijgen, onder andere van een academische spreker die u zal vertellen over de neuromarketing achter het fenomeen 'content-shock'. Daarnaast zullen er sprekers komen van 3 verschillende bedrijven die u meenemen in hun ervaring omtrent de drie verschillende subthema's: Get Noticed, Act Human, en Know your Purpose.
De dag biedt ook de gelegenheid om uw sociale en professionele netwerk uit te breiden door middel van een interessante workshop voor bedrijfsdeelnemers. Dit is een interactieve sessie waarbij een partner een interessante case presenteert om u meer kennis op te laten doen over een specifiek marketing onderwerp, met betrekking op het thema. De dag zal worden geleid door Özcan Akyol, een Nederlandse schrijver, columnist en televisiepresentator. Naast zijn literaire werk is of was hij columnist voor een combinatie van het Algemeen Dagblad en zeven regionale dagbladen, VARAgids, Nieuwe Revu en Helden. Het congres zal worden afgesloten met een netwerkborrel.
Programma 26 april 2022
(onder voorbehoud)
9:30-10:15 Ontvangst
10:15-11:40 Opening en lezingen
11:40-12:00 Pauze
12:00-13:00 Lezing
13:00-13:50 Lunch
13:50-15:50 Workshops
15:50-16:10 Pauze
16:10-17:00 Lezing en slotbeschouwing
17:00-18:00 Netwerkborrel
Korting en inschrijven
Leden van de GDBC kunnen voor slechts €119,- excl. (in plaats van €199,- excl.) deelnemen aan de MARUG Marketing Conference. Schrijf u snel in via de website en vul de code 'GDBC' in op het inschrijfformulier, om zo van de korting te profiteren. Voor het complete programma en verdere informatie, bezoek onze website en volg ons op LinkedIn!
Wij hopen u te mogen verwelkomen op de 33e MARUG Marketing Conference op 26 april 2022 te MartiniPlaza!
Namens het MARUG Conference Bestuur,
Sophie van Huizen
Hoofd Dagorganisatie
do marugconference.nl
Over de auteur
drs. ing. Bas Baalmans