Genomineerde GDBC Thesis Award 2022: Zoë Zwarts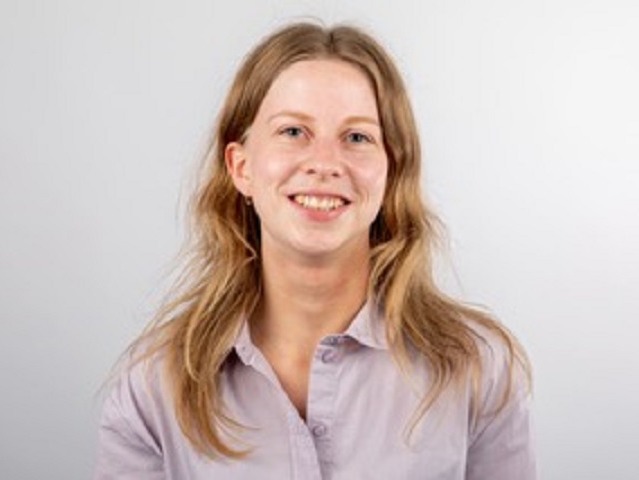 "Mijn naam is Zoë, en ik ben geboren in Groningen. Tijdens mijn bachelor Bedrijfskunde groeide mijn interesse in digitalisering van bedrijven, met name de invloed van Big Data. De keuze voor mijn masters was daarmee snel gemaakt: In 2020 begon ik aan de master Marketing Analytics and Data Science met daarop aansluitend de master Change Management met de Digital Business focus area. Na mijn afstuderen ben ik als Commercieel Data Analist aan de slag gegaan bij Belsimpel, waar ik tijdens mijn masters ook al ervaring op heb kunnen doen.
Voor mijn master Marketing Analytics and Data Science schreef ik mijn scriptie met de titel: The influence of robot anthropomorphism on the willingness to pay for services. In mijn onderzoek zocht ik antwoord op de vraag wat consumenten bereid zijn om te betalen voor service geleverd door service robots. Dit is onderzocht aan de hand van een Conjoint Analyse waarmee de voorkeuren van consumenten met betrekking tot robots met menselijke kenmerken in kaart werden gebracht. Dit ging om kenmerken zoals het uiterlijk, gezichtsuitdrukkingen en de stem van de robot.
Met de toenemende aanwezigheid van robots in het dagelijks leven is het van belang om te begrijpen welke aspecten van robots ons als consument aanspreken, en welke wellicht een oncomfortabel gevoel kunnen geven. Vanwege de relatief nieuwe ontwikkelingen op het gebied van robots is er nog veel te onderzoeken naar de integratie van robots in onze samenleving.
Deze ontwikkelingen zal ik met veel interesse blijven volgen."