Which companies are members?
Companies that serve large numbers of clients and want to support our scientific research, can become a member of the Customer Insights Center of the University of Groningen (RUGCIC).
Many of those have preceded your company and are listed below.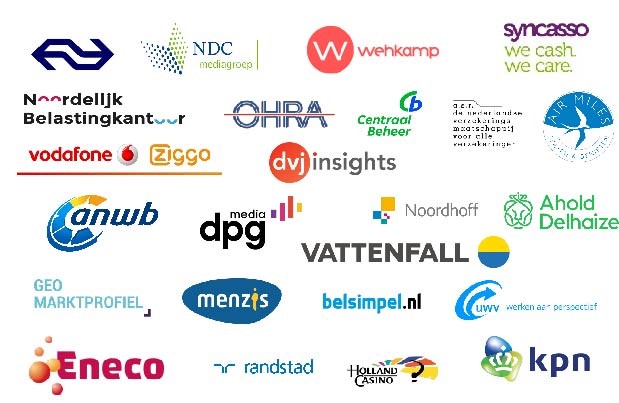 Basic members
B

asic membership benefits

Ahold Delhaize

ANWB

a.s.r.

Belsimpel.nl
GeoMarktprofiel

Eneco

Holland Casino

KPN

LMN Airmiles
Menzis
Noordhoff
Randstad
DPG Media
UWV
Vattenfall
Vodafone-Ziggo

Basic membership (7500 euros a year excluding VAT)

v Access to academic publications from the Department of Marketing at the University of Groningen.

v Free attendance at two seminars a year for your employees.

v Three free research reports a year on customer insights findings.

v Newsletters for your marketing, sales and customer-service employees.

v Discounts on various activities and conferences.

v Discounts of up to ten percent on employee costs of academic research or tailor-made knowledge training programs.

v Your corporate name and logo appear on RUGCIC website and in reports.

Premium members
P

remium membership benefits

Centraal Beheer
DVJ-insights
Mediahuis Noord
Noordelijk Belastingkantoor
NS
OHRA
Syncasso
Wehkamp.nl

Premium membership (15000 euros a year excluding VAT)

In addition to the above-mentioned services, premium members are entitled to the following additional services:

v Annual workshop to be held at the member's office on a topic in the field of customer insights.

v Introduction, upon request, to recent top graduates (or soon-to-be graduates).

v Seat on the Advisory Board, which provides input on potential research themes and programmes.

v Access to executive meetings exclusively for premium members.

v Discounts of up to 50 percent on the employee costs of academic research or tailor-made knowledge training programmes .

v NEW: The right to decide whether or not to accept competitors as premium members.

Large project members
Tailor made large

project opportunities

DVJ-insights

We have room on our special projects for three more members. Interested in working with us? Call us for an appointment on +3150 - 363 3686.

Large-scale project membership (larger annual investment)

In special cases we offer large-scale collaboration projects, such as:

v Sponsorship of a PhD. to conduct four years of research for the benefit of your organization.

v Sponsorship of a postdoc (Dr.) for two years of research for the benefit of your organization.

v Sponsorship of a professor by special appointment at the University of Groningen.

Alliances

International r

esearch n

etworks

AOG School of Management, Groningen & Leusden

Center for Services Leadership, W. P. Carey School of Business, Arizona State University, Phoenix, USA

E-Finance Lab, Frankfurt University, Germany

EFMI, Academic Knowledge Institute for the Food Sector

Marketing Association University of Groningen (MARUG)

TNS Infra Center for Customer Management, University of Münster, Germany

The Customer Insights Center collaborates with other customer insights knowledge centers.

This enables us to share our knowledge of customers and customer behaviour in the national and international arenas.

RUGCIC member can participate in the MARUG Conference with a great discount.
Find out what others think of us:
Read how marketing managers of these companies think about our Customer Insights Center.
Want to join our knowledge network?
Contact us to make an appointment to talk about the benefits of collaboration.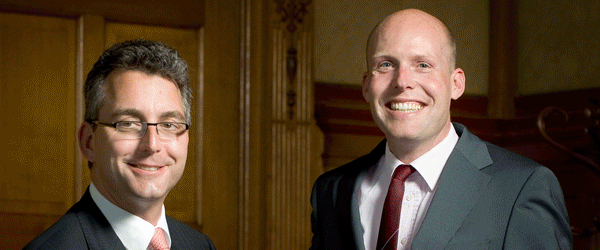 | | |
| --- | --- |
| Last modified: | 30 November 2021 10.07 a.m. |