Internships
Are you a senior student (marketing) at the University of Groningen and are you interested in a top class internship via the Customer Insights Center?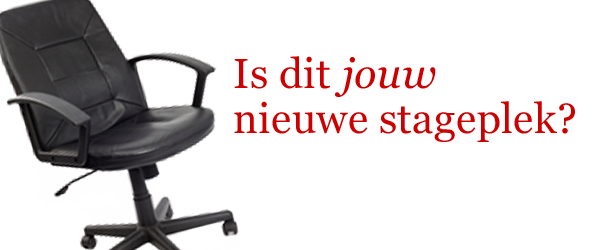 Would you like to gain professional work experience?
That is exactly what sets you apart from many other students. Why wouldn't you want to enrich your experience at a well-known company from the list below?
Entry requirements for internship students
The Customer Insights Center (RUGCIC) continuously offers top-class internships that are not available through the regular channels. Most often you can decide for yourself how many days per week you work, where you work and which topic you will research. To qualify for an internship, you must meet all of the following requirements:
You have an above-average organisational talent and can demonstrate this with board, committee and/or work experience.
You are reliable and responsible and always keep your promises.
You have both time and motivation.
Do you meet all those requirements?
Then select no more than three of the companies below and send a cover letter per company together with your CV to cic rug.nl. We will invite you to a short interview. If we are impressed, we will send your application to the responsible manager at the company. This means your application won't end up on a stack of applications, but that you actually stand a chance of getting the internship. If the company thinks you are a good fit, they will contact you directly for an interview. Why not try it?
---
RUGCIC top internships
FOR THE OVERVIEW OF AVAILABLE INTERNSHIPS (AS MOST ARE LISTED IN DUTCH ONLY) CLICK ON THE DUTCH FLAG AT THE TOP RIGHT CORNER OF THIS SCREEN
Below you find the full list of corporations and some illustrative examples of those internships.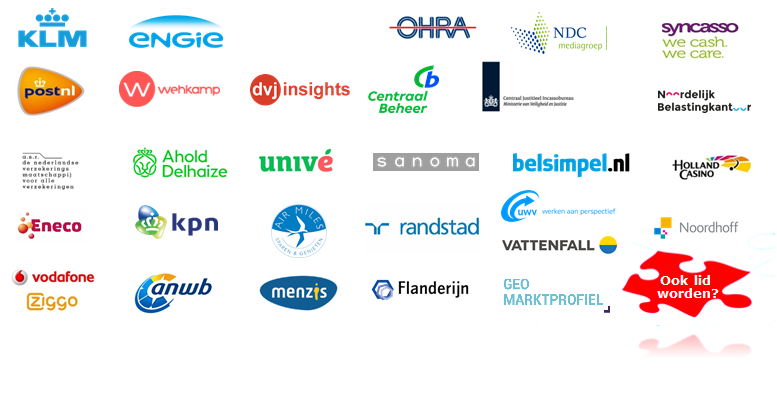 a.s.r. (Utrecht): Hello marketing intelligence hero
I am Bob. I have worked at a.s.r. for about five years. The reason why I have started to work here, is that I'd like the financial industry to have a better image, with products and services that are useful for people. At a.s.r. we believe that a insurer has a helpful role in Dutch society. It all starts with helping people. This is possible in case of damages, but also if someone needs a helping hand. Along these lines, we have helped Diergaarde Blijdorp by giving them the Feyenoord stage, we help entrepreneurs with campagnes and crowdfunding on doorgaan.nl and we used our tv budget from Ditzo for research into the cure for cancer
At a.s.r. I am responsible for the marketing and communication of a.s.r., De Amersfoortse and Ditzo. The helping role of an insurer fits completely within our strategy and becomes more and more relevant to reach the right target groups in Dutch society. At a.s.r. and the Amersfoortse we collaborate with advisors actively to connect with these target groups. We develop propositions and a strategy based on strong analysis in a marketing intelligence team, as part of the marketing department.
We are looking for a marketing intelligence hero as a member of this analysis team in the form of an internship. Do you somewhat understand our market, are you a doer that is both proactive and pragmatic and is great in conducting analysis and are you proud to help Dutch society? Do you have experience in conducting data-analysis and can you connect insights to results by giving good presentations with action oriented advices? Do you find it easy to speak about such matters and do you encourage action? Are you good in working with SPSS or SAS? Then we would like to meet you.
---
KLM (Amstelveen): Will you increase customer value?
The KLM Commercial Organization ensures that customers keep on choosing for KLM. For our Customer Marketing department at KLM Nederland we are looking for an intern. The department strives to obtain optimal customer insights and puts in effort to use and exploit such knowledge strategically. Therefor customer relations, the Gift Cards, the loyalty programme Flying Blue, e-mail marketing, social media and database marketing are crucial.
Work with us on the following topics:
Internal communication and positioning of the department.
Setting up and working on a Customer Report about feedback we would like to receive from customers.
Analysis of the coherence between service conformity (mystery shopper results) and customer satisfaction scores or process measurements.
You are a motivated and proactive RUG-student with affinity for marketing intelligence. You like to undertake all kinds of different activities and are good at performing under pressure. You're good at motivating others, you have experience with problem analysis and are persuasive. Besides that, you're competent, communicatively skilled in Dutch, English, optionally also in French (though not necessary). Other than that, we want you to just help along in the department with relevant subjects. You can choose to combine this internship with writing your thesis or do this internship purely to gain experience.
---
More examples of marketing internships can be found under the Dutch flag at the top right corner of the screen (in Dutch).
In case you are in between of the bachelor and master program at the University of Groningen, then it may still be possible to do an internship, ask for the possibilities.
Unfortunately many corporations require sufficient skills in the Dutch language, therefore the possibilities are limited if you do not speak that language.
| | |
| --- | --- |
| Last modified: | 12 December 2019 3.57 p.m. |