Internships
Are you a senior student (marketing) at the University of Groningen and are you interested in a top class internship via the Customer Insights Center?
Would you like to gain professional work experience?
That is exactly what sets you apart from many other students. Why wouldn't you want to enrich your experience at a well-known company from the list below?
Entry requirements for internship students
The Customer Insights Center (RUGCIC) continuously offers top-class internships that are not available through the regular channels. Most often you can decide for yourself how many days per week you work, where you work and which topic you will research. To qualify for an internship, you must meet all of the following requirements:
You have an above-average organisational talent and can demonstrate this with board, committee and/or work experience.
You are reliable and responsible and always keep your promises.
You have both time and motivation.
Do you meet all those requirements?
Then select no more than three of the companies below and send a cover letter per company together with your CV to cic@rug.nl. We will invite you to a short interview. If we are impressed, we will send your application to the responsible manager at the company. This means your application won't end up on a stack of applications, but that you actually stand a chance of getting the internship. If the company thinks you are a good fit, they will contact you directly for an interview. Why not try it?
Internships
Menzis
Stageplaats NLP bij Menzis
Wat doe je?
Ben jij opzoek naar een uitdagende stageplek bij een innovatieve organisatie met een menselijke cultuur? Vind jij het leuk om Natural Language Processing in te zetten om onze dienstverlening te verbeteren, dan is dit jouw stageplek!
Wat ga je doen:
Ongestructureerde data (tekst) analyseren om nuttige inzichten uit te halen
Deze inzichten omzetten naar bruikbare adviezen voor Menzis
Wat breng je mee?
Ben jij de stagiair(e) die wij zoeken en wil jij door middel van Natural Language Processing bruikbare inzichten opleveren?
Verder is deze stage echt iets voor jou want jij:
bent een bachelor- of masterstudent in de richting van econometrie, data science, computer science, marketing (intelligence), of vergelijkbare opleidingen
hebt sterke affiniteit met data(analyse)
hebt ervaring met Natural Language Processing (bijvoorbeeld: TF-IDF, LDA) en Python (bijvoorbeeld: pandas, numpy, hugging face) of bent gemotiveerd dit te leren
hebt goede communicatieve vaardigheden
bent enthousiast, proactief en collegiaal
De afdeling
Het team Business Change is binnen Menzis opgesteld om zowel de dienstverlening (klantcontact) voor onze verzekerden als de interne processen (declaratieverwerking & debiteuren) te optimaliseren. In dit team werkt onder andere een groep van 6 analisten, welke als doel hebben om datagedreven te adviseren. Als je bij Menzis komt stage lopen, zorgen wij ervoor dat je goed ontvangen wordt en dat jij je snel thuis voelt.
Wat krijg je terug?
Een meewerk- of afstudeerstage voor een periode van 3 tot 6 maanden voor 24-34 uur per week. Behalve een stagevergoeding van €275 op basis van 34 uur per week, krijg jij de kans om jouw opgedane kennis in de praktijk toe te passen. Je krijgt de mogelijkheid om kennis te maken met Coöperatie Menzis, waarbij jij je doorlopend kan ontwikkelen. De standplaats van deze stage is Groningen. Bij Menzis werken we hybride: zowel vanuit huis als op kantoor.
Meer weten?
Ben je geïnteresseerd en wil je meer weten? Neem contact op met Laura Oudman via oudman.l@menzis.nl
Noordhoff
Internship Noordhoff: the challenge
Education is in transition. Developments like digitalization, flexibilization, and flipping the classroom are fastened by the corona pandemic. A challenge not only for schools, but also for Noordhoff. Noordhoff Publishers is market leader in the fast-moving educational sector. Every day over 2 million persons, young and old, work and learn with the teaching aids, technologies, and services of Noordhoff Publishers. How can Noordhoff make the transition from traditional publishers towards the best (digital) learning solution partner?
We are in the middle of a digital transformation. The competition in the market is getting fierce and wider. There are many tech startups, but also the larger parties in the market such as Google and Amazon, that know how to supply digital learning solutions with ease of usage. Startups possess the technology, but do not have the qualitative content Noordhoff has. Noordhoff traditional has had and still is viewed as a publisher with high quality content. How can it make that to best use in an ever changing environment? We have a variety of rich datasets available, such as clickstream data about digital usage, customer service logs, and online marketing activities. Do you like to help us to analyze this data for the future of learning and help teachers become more effective and efficient?
Various use cases are screaming for our (data science) attention. Previous interns answered questions (with the help of quantitative data analyses) such as "Does customer service contact increases or decreases churn probability?", "Is there a relationship between digital usage and study results?", "Which marketing action performs best?", "Which usage patterns do students frequently show when using online educational material?", "Which teachers value which teaching methods?". These and other questions are still relevant and we would like to gladly explain in more detail during an interview.
What do you bring in?
Passion for and experience with quantitative (big) data analyses
Motivation, independence, and down to earth mentality
Knowledge of R is a prerequisite, experience with Python is a nice to have
If you have knowledge of SQL it would be a pleasant surprise
You study the Marketing Analytics & Data Science Track within the Master of Marketing
Fulltime availability (1 day per week working on projects, 4 days per week for your thesis)
What do we offer?
The opportunity to gain professional work experience
Meet data science and business intelligence tools that are used in practice (e.g., R, PowerBI, Dbt)
Introduction into marketing automation ((near)real time reports in PowerBI, data warehousing in Azure and Snowflake)
Access to big datasets
Experienced internship supervisor(s) with an academic background
Internship compensation
Office space in our Groningen office within the Data & Analytics team. Hybrid working is possible.
Flexibility in finishing some final courses at the university
More information
www.infinitaslearning.com
Interested in this internship?
Send an email to cic rug.nl
Wehkamp
Stageplaats Wehkamp
De ontwikkelingen in (online) retail gaan razendsnel. Daarom vinden we onszelf keer op keer opnieuw uit voor onze klant. En dat al meer dan 70 jaar!
We hebben meer dan 400.000 verschillende producten van meer dan 2.500 merken op het gebied van mode en wonen. Met dagelijks meer dan 600.000 bezoekers op onze website en app bedienen we 2,9 miljoen vaste klanten.
Elke dag zijn we er voor gezinnen in Nederland. Voor de bijna gezinnen en de uitgevlogen gezinnen. Voor de traditionele gezinnen en de samengestelde gezinnen. Kortom, we zijn er voor elk gezin, ongeacht de fase, samenstelling of afkomst. Met onze persoonlijke shopervaring, relevante collecties, inspirerende content en ongeëvenaarde service helpen wij hen dagelijks om alles uit hun leven te halen.
Een succesvol merk is een merk dat inspireert. En achter dit inspirerende merk staan ruim 900 betrokken collega's in een transparante organisatie. Wehkamp heeft dan ook een open bedrijfscultuur waar veel ruimte is voor creativiteit, ontwikkeling en eigen inbreng.
Onze uitdaging
Wehkamp heeft als doel om de nummer één te worden in de hoofden en harten van alle gezinnen. Om dit te realiseren zullen we altijd precies moeten weten wie onze (potentiële) klanten zijn en hoe we ze het beste kunnen bedienen. Data staat hierbij centraal. Onze marketing analisten zorgen ervoor dat we met de juiste analyses de customer journey van onze klanten nog beter weten te begrijpen en kunnen voorspellen.
Jouw uitdaging
Als stagiair vind je het uidagend om inzichten te verwerven uit de enorme hoeveelheid beschikbare data. Je bent op de hoogte van de nieuwste analysetechnieken en weet die goed toe te passen. Samen met ons definieer je een onderzoeksopdacht die jou de mogelijkheid geeft je talenten uit te nutten en die voor ons actionable inzichten oplevert, maar het meest belangrijke, waarmee jij je Master succesvol weet af te ronden. En als de tijd het toelaat zullen we je op ad hoc basis betrekken bij de lopende opdrachten van onze marketing analisten.
Wat verwachten wij van jou
In de sollicitatieprocedure verwachten wij dat je zelf een aantal onderzoeksonderwerpen aandraagt. Als stagiair binnen onze afdeling, Marketing Analytics, verwachten we een gezonde nieuwsgierigheid naar onze activiteiten, een sterke eigen discipline bij het volgen van de opeenvolgende stappen om je stageperiode tot een succes te maken, maar bovendien ook de kunst er een voor jezelf plezierige tijd van te maken op een afdeling met een uitermate jong werknmersprofiel.
Wat mag je van ons verwachten
Je zult door je collega's op een betrokken wijze begeleid worden. Wij helpen je met het ontdekken van onze data omgeving, het uitvoeren van je concrete analyeses en de interpretatie van de uitkomsten. En met morele steun als het even wat tegenzit. Maar uiteraard zit je zelf het meest aan het stuur om van deze periode een succes te maken. We werken bij Wehkamp op een hybride manier, wat betekent dat we ongeveer 3 dagen per week op ons hoofdkantoor in Zwolle zijn en 2 dagen vanuit uis werken. De financiële vergoeding bedraagt 500 euro per maand.
Geïnteresseerd in deze stage?
Stuur dan een mail naar cic rug.nl
Achmea
Stageplaats Achmea Customer Centric Interactions
Zie je virtuele sterren, gekloonde dieren en wil je werken aan Generative adversarial networks? Laat jij ons de waarde zien van Generative adversarial networks en deep neural net architectures in je afstudeerstage?
Wat doe je?
De vakgroep Customer Centric Interactions (CCI) biedt jou de mogelijkheid om te bewijzen dat het gebruik van Generative adversarial networks (GANs) in het modeleerproces van een conversie of uitstroommodel preciezer wordt. We kunnen dus de elasticteit of churn nauwkeuriger voorspellen, waardoor we in staat zijn om datadriven commerciële vitaliteit van FBTO en CB verder te verhogen.
Je werkt met veel data en maakt gebruik van regressie- en attributiemodellen. Je werkt samen met je collega's van CCI en de marketingcollega's van FBTO en CB.
Binnen Achmea staat klantbelang centraal. Dit betekent dat wij alleen producten en diensten aanbieden met toegevoegde waarde voor de klant op de lange termijn. Het is daarom belangrijk dat je in deze functie de belangen van de klant onderkent en zichtbaar afweegt, of je nu direct of indirect klantcontact hebt. Je geeft de klant wat hij/zij werkelijk nodig heeft.
Vakgroep Customer Centric Interactions
De vakgroep Customer Centric Interactions (CCI) telt 60 collega's en is opgesplitst in de teams Consulting, Datascience, Omnichannel, Personalisatie, Analytics & Insights en Data-engineering. De vakgroep werkt voor de merken Centraal Beheer en FBTO. Je bent onderdeel van het Datascience team (6 collega's) en werkt nauw samen met het team consulting (14 collega's). Je werkt voornamelijk voor FBTO in Leeuwarden. Binnen de afdeling FBTO marketing werk je samen met ruim 30 collega's. In verschillende disciplines zijn ze iedere dag bezig aan de doorontwikkeling van FBTO als dé e-commerce verzekeraar van Nederland. Wij zijn vooruitstrevend als het gaat om data en gaan door waar anderen stoppen. Wij zijn trots op ons merk en zetten de klant centraal.
Jouw achtergrond
Je bent op dit moment bezig met je bachelor of master op het gebied van Econometrie, Marketing Intelligence of Natuurkunde of vergelijkbaar;
Ervaring met cross-sell en churnmodellen;
Ervaring met analysesoftware Python en R;
Programmeerervaring in SQL,SAS of R;
Affiniteit met marketing.
Je houdt van pionieren en durft te experimenteren in het kader van 'digital first'. Je bent een doorzetter met focus en weet daardoor ingewikkelde analyses & oplossingsrichtingen op een praktische manier te vertalen.
Wat wij bieden
Ook als stagiair-Hartloper zet jij je elke dag in voor een gezonde, veilige én duurzame toekomst. En daar belonen we je natuurlijk graag voor! Lees je mee? 
Een uitdagende meewerkstage in een impactvolle omgeving; 
Een passende stagevergoeding van €650 op basis van een 34-urige werkweek; 
Een laptop tijdens je stageperiode én indien nodig een telefoon. Wel zo gemakkelijk; 
Reiskostenvergoeding als je geen studenten OV hebt; 
Gratis lidmaatschap Jong Achmea; 
Bij Achmea is een 34-urige werkweek de standaard! Je werkt dan bijvoorbeeld 4 dagen van 8,5 uur. Zo heb je nóg meer tijd voor je studieopdrachten, vrienden/familie, Netflix óf jouw favoriete sport! 
De mogelijkheid om thuis te werken. Fijn als je dingen wilt uitwerken. 
Geïnteresseerd in deze stage?
Stuur een mail naar cic rug.nl
VodafoneZiggo
Please switch to the Dutch version of the website as this internship is only offered in Dutch.
DVJ Insights
Internship DVJ Insights
Opportunity to write your thesis with our data. Opportunity to work at the DVJ office in Utrecht either for some days a week or also for a whole week and 'work along'. Internships allowance is €400 per month when you work 40 hours a week.
Who are we?
DVJ Insights is an ambitious, innovative and fast-growing marketing research agency located in the Netherlands, the UK, Germany and Sweden with the ambition to be the best global agency for brand growth. We add value by helping our clients to better understand consumer behaviour, improve their brand positioning, realise more successful product introductions, and increase the effectiveness of their media campaigns. At DVJ Insights, almost 80 passionate colleagues from 4 different locations work for clients such as Philips, Samsung, Beiersdorf, Heineken, Cloetta, Domino's, Nestlé, ING, Rituals, and the Dutch Central Government. We are a dynamic and informal place to work with people from different cultures.
What can we offer?
The opportunity to write your thesis at DVJ and be able to work with our data. We are conducting internal meta-analyses on a regular basis but want to learn even more from all the data we gather. By conducting research on our databases, we can gather a lot of general learnings on why some innovations are successful, how advertising becomes more effective, why brands grow and why they don't, and the way media deployment can be optimised.
Therefore, you get the opportunity to work with data that is interesting, very rich and practically relevant. Furthermore, you will be able to use sophisticated econometric modelling to find interesting insights, both from an academic as well as a practical perspective.
As we conduct so many different studies and we have a lot of data, we can develop a topic together or you have the option to work on one of the following topics:
Effectiveness of advertising - influencers. At DVJ we conduct a lot of pre-tests for creatives ( https://www.dvj-insights.com/products/pre-test/ ), for different channels, many different brands and countries. This research project would require the coding of commercials on different elements (think about brand cues, people/celebrities, use of colour, music, etc.) and examining whether commercials with these elements are more effective. For example, one of the things that is being used for advertising purposes more and more are influencers. We have recently conducted some pre-tests where influencers have been used, but we know relatively little about this subject yet. When does using an influencer help your brand? And when does it hurt?
Effectiveness of advertising – Tiktok. We recently also developed a pre-testing solution for Tiktok. However, we do not know much yet on what works and what does not work on Tiktok. Which type of ads are better able to capture attention and are evaluated well? What are differences of Tiktok compared to other social channels? These are only a few of the questions we have.
Effectiveness of advertising – Recognition. For many of our clients we conduct campaign evaluations, meaning that after a campaign has run on TV, radio, social etc. we evaluate whether consumers were exposed to the ads, whether they are recognized and how they are evaluated. This project would involve gathering data on recognition of ads among specific channels, mostly OLV and social, and gathering respective impressions for those channels. Which ads can generate high recognition scores? Do these ads have certain characteristics in common? Does brand size play a role? Etc.
Innovation . At DVJ we have conducted many different concept tests, a test specifically designed to test the potential for new advertising or product concepts, for different clients. Over the years we have gathered a large database with a lot of information on different types of concepts and evaluation thereof. What are characteristics of successful concepts? This project would also require the coding of the different innovations on several elements and examining which elements are more effective than others.
Who are we looking for?
A master student (M/F/O) with a marketing (research) or psychology/consumer behaviour background.
Do you recognise yourself in these points? We are looking for someone who:
Is studying econometrics, data science, computer science, marketing (research), psychology, (technical) business studies, or anything related
Is interested in consumer research and the why behind the what
Loves (marketing) data and modelling
Knows how to handle big data from multiple sources
Can identify interesting research topics based on (patterns in) the available data
Has excellent knowledge of different statistical software packages such as SPSS or R.
Has excellent knowledge of MS Office
Is fluent in English
Is willing to go the extra mile
Has high quality standards
Interested in this internship?
Send an email to cic rug.nl.
Syncasso
Stage Syncasso
Ben je op zoek naar een ambitieuze omgeving, omringd door toegewijde en enthousiaste collega's voor je meewerkstage/afstudeeronderzoek? Ben je nieuwsgierig, initiatiefnemend, volhardend en houd je van pionieren? Dan zoeken wij jou!
Wat ga je doen?
Meewerkstage en ideeën voor afstudeeronderzoek
Naast dat je als stagiair bij ons de ruimte krijgt om jezelf breed te ontwikkelen doordat er veel voorbijkomt op de afdeling Klant, Markt en Communicatie, zijn er een aantal onderwerpen relevant voor mogelijk afstudeeronderzoek.
Denk hierbij aan het ontwikkelen van een marketingpropositie op basis van lopende wetenschappelijke onderzoeken zoals Duurzaam betaalgedrag (i.s.m. RUG en HU), betaalgedrag van jongeren (RUG). Vanuit Syncassolab wordt communicatie doorontwikkeld o.b.v. nieuwe inzichten. Onze duurzaamheidspropositie verder uitwerken. Het onderzoeken van het herijken van ons marketing- en communicatiebeleid richting verschillende doelgroepen. Het bedenken, opzetten en uitvoeren van diverse marketing- & communicatieactiviteiten en –campagnes ter aanscherping van de positionering en verbeteren van de naamsbekendheid en het imago. Genoeg te doen!
Wat verwachten we van jou
Je biedt actuele kennis en een 'frisse blik' op het vak
Je studeert de richting Marketing Management
Je bent fulltime beschikbaar (1 dag per week meewerken, 4 dagen onderzoek) voor een periode van 4-6 maanden
Je zet graag je schouders eronder en bent niet bang om in het diepe te springen
Je voelt je thuis in een professionele en resultaatgerichte werkomgeving
Wat je van Syncasso kunt verwachten
Stagebegeleider(s) die intensieve begeleiding bieden
Een enthousiast en collegiaal team
Veel verantwoordelijkheid en vrijheid
Een passende stagevergoeding
Hybride werken op één van onze kantoren in Leeuwarden, Amsterdam, Utrecht, Arnhem of Rotterdam én je thuiswerkplek
Geïnteresseerd in deze stage?
Stuur een mail naar cic rug.nl
DPG Media
Stage DPG Media
Maandelijks staan er ruim 50.000 aanbiedingen van meer dan 150 winkels op Reclamefolder.nl. We zien dat er per maand ruim 6 miljoen interacties zijn met aanbiedingen, waardoor we in theorie in staat moeten zijn om trends en ontwikkelingen op dit vlak te duiden. Op deze manier verwacht ik dat we enerzijds retailers kunnen helpen om hun content te optimaliseren voor het digitale spectrum, anderzijds kunnen we dit via externe communicatie uitnutten om onze autoriteit te claimen. Dit enorme potentieel blijft op dit moment onbenut en het lijkt ons een erg mooie kans voor een student om ons hierin verder wegwijs te maken als meewerkstage.
Reclamefolder.nl is het grootste online folderplatform van Nederland en is onderdeel van DPG Media. In het kleine team kun je echt impact maken en bovendien profiteren van de slagkracht van een corporate organisatie!
Wat verwachten we van jou?
Minimaal twee dagen beschikbaar op kantoor in Hoofddorp
Je volgt de Marketing & Data Analytics master
De stage bestaat uit een meewerkstage met een duidelijke opdracht in overleg met DPG Media.
Wat kun je van ons verwachten?
Een stagevergoeding op basis van ervaring en jouw opdracht.
Geïnteresseerd in deze stage?
Stuur een mail naar cic rug.nl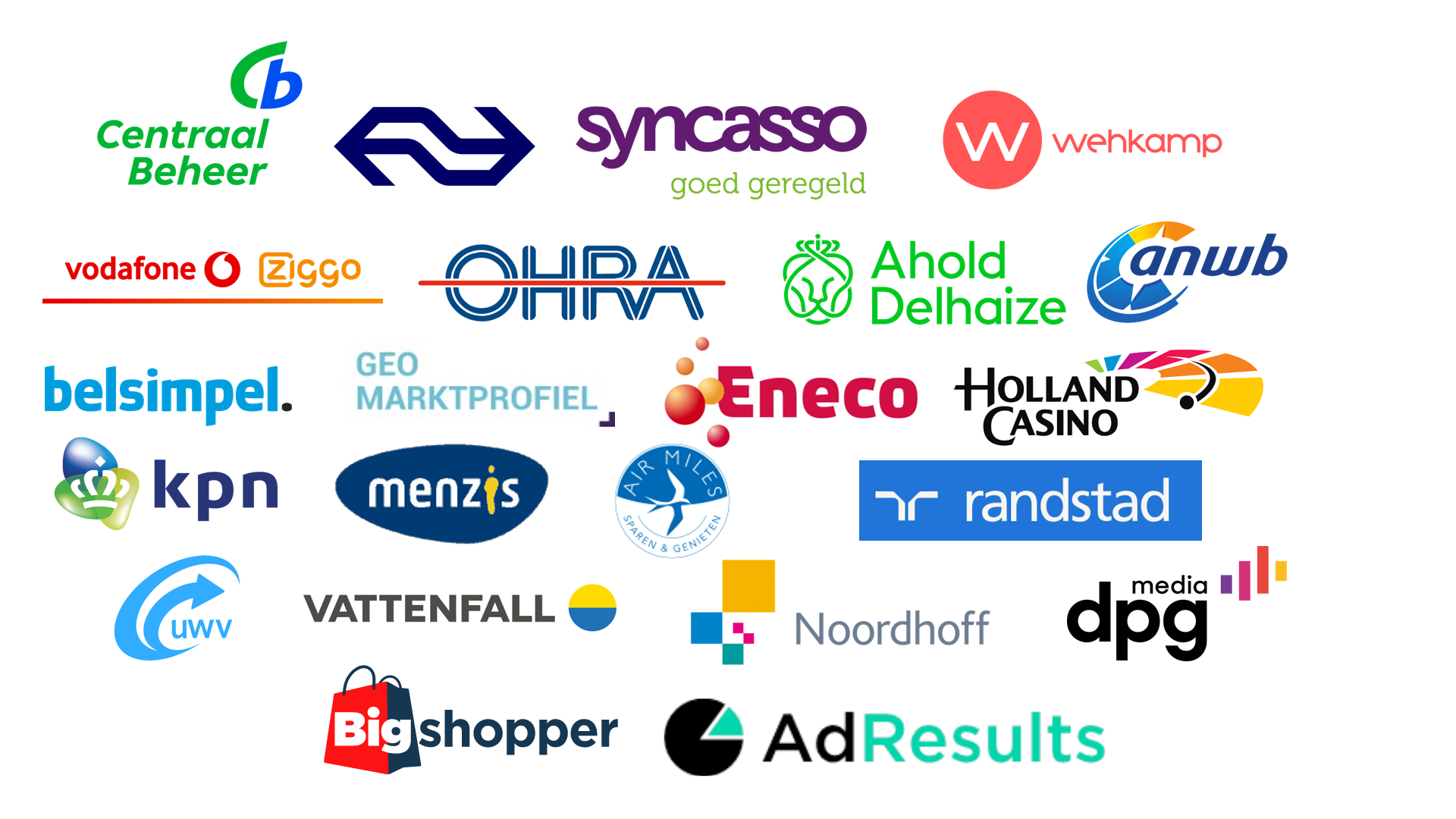 | | |
| --- | --- |
| Last modified: | 11 November 2022 11.26 a.m. |