Internships
Are you a senior student (marketing) at the University of Groningen and are you interested in a top class internship via the Customer Insights Center?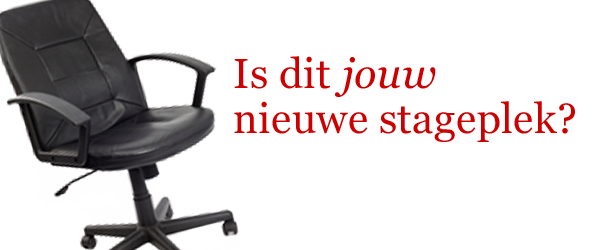 Would you like to gain professional work experience?
That is exactly what sets you apart from many other students. Why wouldn't you want to enrich your experience at a well-known company from the list below?
Entry requirements for internship students
The Customer Insights Center (RUGCIC) continuously offers top-class internships that are not available through the regular channels. Most often you can decide for yourself how many days per week you work, where you work and which topic you will research. To qualify for an internship, you must meet all of the following requirements:
You have an above-average organisational talent and can demonstrate this with board, committee and/or work experience.
You are reliable and responsible and always keep your promises.
You have both time and motivation.
Do you meet all those requirements?
Then select no more than three of the companies below and send a cover letter per company together with your CV to cic rug.nl. We will invite you to a short interview. If we are impressed, we will send your application to the responsible manager at the company. This means your application won't end up on a stack of applications, but that you actually stand a chance of getting the internship. If the company thinks you are a good fit, they will contact you directly for an interview. Why not try it?
---
RUGCIC top internships
For the overview of all available internships, please switch to the Dutch website, as most are ONLY in Dutch. You can switch to the Dutch website by clicking on the flag in your right corner
Below you find the full list of corporations and some illustrative examples of those internships.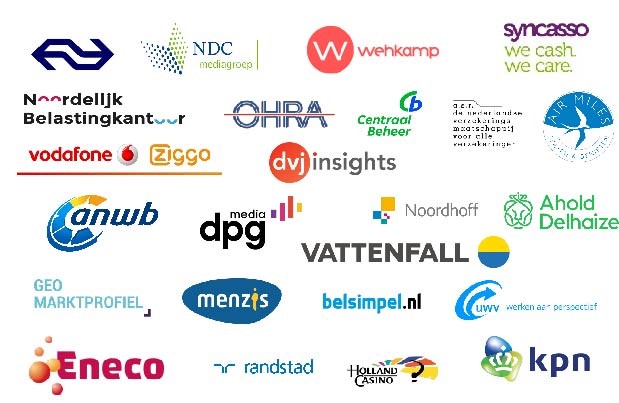 Menzis: Competitor Insights
Please switch to the Dutch version of the website for this internship.
---
Vodafone Ziggo: Marketing & Insights traineeships
Please switch to the Dutch version of the website for this internship.
---
Centraal beheer: Value to firm / consumer
Please switch to the Dutch version of the website for this internship.
---
NDC Mediagroep: Increasing Customer Lifetime Value
Described in English. However, fluency in the Dutch language is required!
We as NDC mediagroep want to design new engagement models for our customers - the readers of newssites, newspapers or any other type of media. Our aim is to increase the customer lifetime value of our customers. We are open for your ideas how to address this in the best way. Some suggestions for topics for a research thesis within NDC mediagroep:
Predict duration of subscription and customer lifetime value
Design and test different concepts and pricing
Predict conversion from trial subscriptions and probability of crossselling
What NDC mediagroep expects from you
We're looking for a motivated student with a background in marketing analytics and data science. As stated above we have some research topics ideas. However the exact study design will be developed in cooperation/co-production with you. In this way we want to make sure that the research is both interesting for you as well as applicable in practice for NDC. We're looking for a student that is able to work on his/her own, as well as in cooperation with colleagues. Next to that, it is important that you can translate the results of the research thesis into applicable insights that can be used in our business. By doing so, you will make direct impact within the company! You'll have the freedom to decide if you want to dedicate all of your time to your thesis, or if you want to also spend time on other projects within NDC. As we are a Dutch speaking company and all information is in Dutch, it is necessary that you're fluent in this language.
About NDC mediagroep
NDC mediagroep is the biggest media-marketing company in the northern Netherlands. We inspire, mobilise and connect 2 million people every month. We do this among others by means of 3 daily newspapers (Dagblad van het Noorden, Leeuwarder Courant en Friesch Dagblad), more than 35 weekly papers, 55 digital channels and dozens of events.
More information:
https://www.ndcmediagroep.nl/
Would you like to apply for this internship? Please send an email to cic@rug.nl
---
DPG Media & MarketResponse: Further development of our brand positioning tool and analysis of the underlying data
The BSR Quality Planner is a positioning tool that matches media brands with product brands based on psychographic descriptions and values within a certain category. The tool provides insight into the value profile of brands and is used for qualitative media planning. Some of the questions van DPG and MarketReponse are:
What are the strengths and weaknesses of the tool?
Which methods determine the midpoint per domain of brands?
How do different domains relate to each other?
Which domains show overlap?
Which brands have been forgotten?
What is the difference in values among domains?
What explains the distinctiveness of brands?
What is the influence of new campaigns and new brands?
Available data:
Results for 479 brands in 40 categories, based on more than 19,000 respondents in total (2016 - 2020)
What we expect from you:
Data analysis
Literature study
Advice
Proficiency in the Dutch and English language
About DPG Media:
With 15 news brands, over 140 free local papers, 18 digital only brands, radio and 26 lifestyle brands, we strive to be the leading and largest media publisher in the Netherlands.
About MarketResponse:
What moves people, brands, markets and society? MarketResponse has been answering these questions for 35 years. More than fifty experts provide clients with in-depth insights, always based on data. With fact-based consultancy we guide leading companies and organizations in their transition to permanent relevance.
Interested?
Please send an email to cic@rug.nl
---
Internship at DVJ Insights
Parttime or fulltime position (24-40 hours), 4-6 months, Utrecht.
Who are we?
DVJ Insights is a marketing research and analytics agency for brand growth, located in Utrecht. DVJ is based on the idea that quality, added value and passion should be integrated in order to really help companies. DVJ has offices in Utrecht, Hamburg and London. We also work for a lot of large companies from all over the world. We are a truly international company, with many young people. The culture is very open without any hierarchies. In the first place, we carry out research to help our clients grow. A lot of projects we carry out lead to new ideas which we integrate in our solutions and help us understand even better how to answer all questions. We do research in different fields, namely brand & communication, innovation and shopper. One of the elements which gives us inspiration for innovation and development is conducting meta-analyses on the data we have gathered. By carrying out research with our databases we can gather a lot of general learnings on why some innovations are successful, how advertising becomes more effective, why brands grow and why they don't, and the way media deployment can be optimised.
What can we offer?
A challenging internship with lots of own responsibility and the opportunity to work with enormous amounts of different data. We are conducting internal meta-analyses on a regular basis but want to learn even more from all the data we gather. Therefore, you get the opportunity to work with data you believe is interesting and use sophisticated econometric modelling to find interesting insights.
We have two different types of internships to offer:
1. Analytics internship, which will be a sort of 'work-along' (meewerk) internship at the Center of Expertise. During the internship you will be part of the Center of Expertise, that is responsible for innovation and gaining new knowledge within the organisation. Innovation relates to optimising existing and developing new products, questioning tools, and analyses. Next to conducting analyses for internal use, you might also help on client projects, whenever necessary. We offer you:
A vibrant and young workplace
Competitive internship compensation
Opportunity to develop yourself personally
Ability to contribute to innovation and growing the knowledge base at DVJ
You will be supervised/mentored by the members of the Center of Expertise, who both have a PhD in marketing research. The internship is for four to six months, where six months is preferred as you will be able to learn the most and contribute most to the business. This internship can start in March, 2021.
2. Research project internship, where you will be working mostly independently on your own research project. We have different research projects to offer, such as:
How does culture affect responses to advertising? We conducted several copy-tests for different brands in different countries. However, we only know little yet about response patterns in these different countries. Moreover, it is interesting to classify the ads and see what the differences are between countries in terms of what is and isn't effective advertising.
Which types of packaging perform better than others? We conducted several packaging tests, where we let respondents evaluate new packages and examine, among others, how it stands out in the shelf. This project would focus on diving into our packaging database and code the different tested packages. Subsequently, by conducting different advanced analyses we gain more insights into packaging success.
What is the ideal timing of introducing a brand cues in your TV-commercial? We know that introducing brand cues leads to zapping away, however, you need brand cues so that people can remember your brand. So, here is a nice trade-off occurring. This project gives you access to our large TV copy-testing database. A potential model to use for example is a hazard model to predict zapping behaviour. The research project internship is for three to six months, depending on the scope of the research project you are working on. This type internship can start at any time.
Who are we looking for?
A bachelor or master student (M/F) with a strong methodological background or a background in data science. Do you recognise yourself in these points? We are looking for someone who:
Is studying econometrics, data science, computer science, marketing (research), psychology, (technical) business studies, or anything related.
Loves (marketing) data and modelling
Knows how to handle big data from multiple sources
Can work independently
Is curious to learn and learns quickly
Can identify interesting research topics based on (patterns in) the available data
Has excellent knowledge of different statistical software packages such as SPSS or R
Has excellent knowledge of MS Office
Is fluent in English and Dutch
Is willing to go the extra mile
Has high quality standards
Has a high sense of responsibility
Optional: knows programming languages, such as Python
Optional: knows machine learning algorithms
How to apply?
Please write an email to cic@rug.nl containing:
A motivation letter of why you think you would be suitable for an internship at our department at DVJ and which internship appeals the most to you. In addition, also provide your CV and grade list.
UWV: Customer & Service
Please switch to the Dutch version of the website for this internship.
Airmiles (Loyalty Management Netherlands)
Please switch to the Dutch version of the website for this internship.
| | |
| --- | --- |
| Last modified: | 19 January 2021 1.59 p.m. |