Working together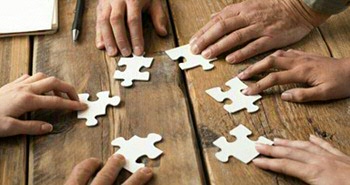 You learn from us, we learn from you
We'll be happy to share our knowledge with you - our skills and expertise in the field of creativity and innovation within organisations as well as our knowledge of the methods which can help spark creativity and innovation in individual staff and in teams. We can research this in cooperation with organisations which are interested in researching these themes and, thus, invest in their organisation and, at the same time, increase our knowledge.
Interested?
Take part in our research and benefit from our skills and expertise. This will help us to learn more about your organisation and the way in which people in your organisation deal with creativity.
What can you expect from us?
Reports in which we disclose how your organisation relates to similar organisations (benchmarking). By using this knowledge, you will be able to make strategic decisions.

Participation in seminars, workshops and conferences. Research participants will be kept informed and are entitled to join the activities which we organise for free.

Articles on our website and other public publications.
What do we expect from you?
Participation in our research. This means, in particular, that you give us permission to talk with your staff members and managers and collect data. Usually, holding interviews, completing questionnaires and, where applicable, making documents or company details available are involved.
Which details are required will depend on your specific organisation and be agreed in consultation. In order to compare organisations, though, it will be necessary to complete a standard set of measures in your organisation.
Confidentiality
It goes without saying that all your data will be dealt with confidentially. We shall never, in whatever way, disclose your identity or the identity of your organisation without your express permission. We make concrete agreements about any confidential information and the way in which to handle it. Data are always saved in an anonymised way. We exclusively use data for the purpose of conducting scientific research and not for commercial purposes.
---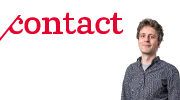 Additional information?
Don't hesitate to contact us
| | |
| --- | --- |
| Last modified: | 11 March 2019 2.02 p.m. |