Reflecting on the last two years as the blog coordinator of the Aletta's Talent Network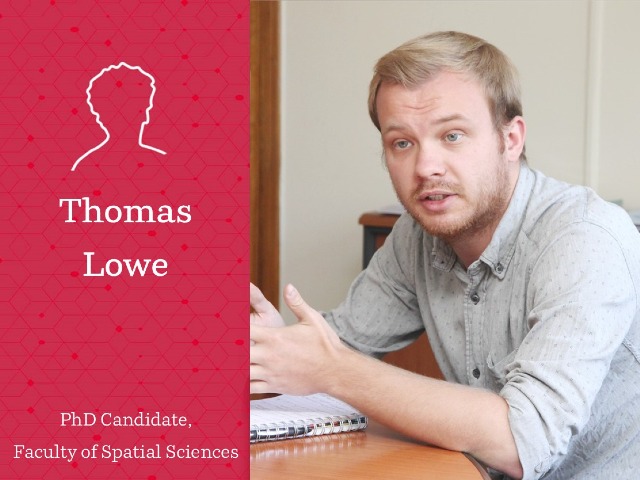 Thomas Lowe is a PhD researcher at the Population Research Centre of the University of Groningen and former blog coordinator of the Aletta's Talent Network. His research is part of the Meaningful Mobility project, for which he is involved in the qualitative analysis of the way older adults experience mobility in various social contexts. For more updates on Thomas' research, follow him on Twitter and LinkedIn.
I joined the ATN committee in 2020, at the height of the COVID-19 pandemic and the lockdowns that came with it. This was a strange time to join a 'networking' committee, given that any socialising or networking was not allowed. In that first year as a committee member, it was crucial that we adapted to the current situation and kept the ATN relevant. We put out a survey to the ATN members, asking them about what they wanted out of the ATN. We also carried out informal interviews with members, to get a really good idea of what works in the ATN and what does not. The results of this mini-survey helped us focus on what was important to the members and what was feasible in the COVID-19 world we were living in.
Besides the junior research meet-up and world café series with Young Erasmus School of Health Policy and Management, one of the activities we pushed forward was the blog series. This was something I was keen to 'revive', as it was not really an ongoing thing before. While there were occasional blog posts, I thought a blog series, with regular outputs, would be an easy, informative and low energy activity that the ATN could do. Since I decided to lead the blog series, we have had at least one blog per month. The blogs have mostly been written by PhD researchers from across the University of Groningen. However, we have also had the pleasure of blog contributions written by researchers outside the university. My experience of working in the ATN committee has generally been positive. Blog coordination was just one part of my role and along with the other committee members I was involved in organising the various activities we put on. This was of course challenging during the COVID-19 lockdowns but we were fortunate enough to begin more in-person activities during my second year in the committee. What the COVID-19 era showed us though was that online activities are crucial and rewarding. I hope that online activities such as the world café will continue. While most online activities during COVID-19 were borne out of necessity, the value of such activities cannot be ignored or devalued as we have begun to go back to in-person activities.
Overall, I have enjoyed coordinating the blog series and being a part of the ATN committee. I love seeing how so many researchers are working on public health in some way. My hope with the blog series was to show just how many people were interested in public health and how there are so many ways to approach such a colossal subject. I wanted PhDs to see that their work intersects with that of so many other researchers. While I have enjoyed coordinating the blog series, I think it is important that someone else takes up this task and shapes it the way they wish. Something like a blog series can easily stagnate and lose its appeal. A change of leadership will stir up the pot and get some new ideas and directions involved. I hope the blog series will continue and innovate in ways I did not realise or foresee. I look forward to reading the future blogs and hope you do too.
This blog was made possible by the Aletta Talents Network. If you would like to contribute a blog for the ATN, please contact Miente Pietersma at m.pietersma rug.nl
Click here to join the Aletta Talents Network!