Our mission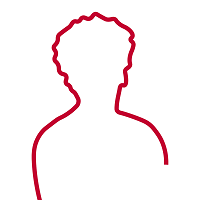 The Aletta Jacobs School of Public Health - a joint partnership of the University of Groningen, UMCG, the Hanze University of Applied Sciences and NHL Stenden University of Applied Sciences - is the proud flag-bearer of healthy ageing in the Northern Netherlands. The AJSPH is a network of researchers and partners with one single goal: more healthy years. Rooted in fundamental research, we actively convey our knowledge and expertise through education, consultancy and integral collaborations. Unhindered by daily debates, every person in the Northern Netherlands who wants to, can contribute to a healthier world, together with us. We aim to act both locally and regionally, with the ultimate ambition to create impact on a global scale.
We do not set out to create something new, but to facilitate things that work, like:
meet-ups in which researchers from different fields interact;
education programmes in which the breadth of public health is viewed from all imaginable vantage points;
close collaborations with societal and academic partners in which a joint vision is central, and
initiatives that come up from the grass roots, and only need Aletta as fertilizer.
And this is our dream...
Thought for action. Together for more healthy years.
It describes what you can wake us up for in the middle of the night, how we strive to benefit others, and what it can mean to you.
---
Our Values
Our values are 'the heart' – the DNA – of the Aletta Jacobs School of Public Health. They guide us from today to a healthier tomorrow, and are leading in everything we do and don't do. These are our values:
Extraordinarily flexible
In our journey for health there is no fixed route from here to there. Like curious explorers we convince ourselves and others during the process. Through trial and error – and with attention for each other – we are making the journey to that higher goal in which we all recognise ourselves.
A committed movement
We are not an organisation, but a collective. A group of people moving organically in search of other people whose hearts – like ours – beat faster when they consciously do all the things that they can achieve together. Together we are a movement. An integral movement with a dream!
A lasting difference
We are not driven by effect. We want to make a positive difference in the long term.
We transform our discoveries into new certainties, which help others to journey on, with or without us. This helps us to invest our current knowledge and expertise in the future.
Sincerely healthy
We are sincerely driven by justice. But justice is not always a matter of course. That is why we commit ourselves permanently to equal opportunities for everyone.
Even – and especially – when this means having to bend the rules. After all, equal opportunities always have right of way.
Everyone has their own gift
That which we want to achieve together, simply cannot be done alone. We see the different talents of people who – together with us, and based on equality – make their unique contributions to the joint result.
This is how we act, and how you can recognise us.
---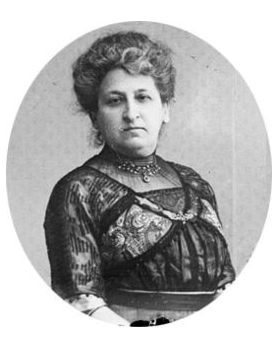 About Aletta Jacobs
Born in Sappemeer, a small village of in the Dutch province of Groningen, Aletta Henriëtte Jacobs (February 9, 1854 – August 10, 1929) was the first woman who successfully graduated in medicine (from the University of Groningen). She became the first female physician in the Netherlands, accomplished much in the field of medical care for the poor, and was a famous women's liberation activist. In honour of her memory and with great pride we named our school after her: the Aletta Jacobs School of Public Health.
| | |
| --- | --- |
| Last modified: | 03 May 2022 3.15 p.m. |