Our mission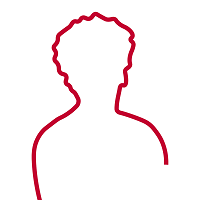 We envision a future with more healthy years for everyone.
Our mission is to be a connector in the field of public health. By creating encounters, we build a bridge between researchers, teachers, residents, professionals within and outside healthcare, and policy makers in the Northern Netherlands region and across national borders. In the meeting we contribute to knowledge exchange and equal interaction.
Aletta is also a pioneer. To tackle regional challenges, we break through well-defined frameworks. We give strength to innovative ideas and initiatives and stimulate innovative education. With an eye for the living environment and with an open and inclusive attitude, we are building a future in which we live healthier together.
Thought for action. Together for more healthy years.
It describes what you can wake us up for in the middle of the night, how we strive to benefit others, and what it can mean to you.
---
Our Values
Our values are 'the heart' – the DNA – of the Aletta Jacobs School of Public Health. They guide us from today to a healthier tomorrow, and are leading in everything we do and don't do. These are our values:
Extraordinarily flexible
In our journey for health there is no fixed route from here to there. Like curious explorers we convince ourselves and others during the process. Through trial and error – and with attention for each other – we are making the journey to that higher goal in which we all recognise ourselves.
A committed movement
We are not an organisation, but a collective. A group of people moving organically in search of other people whose hearts – like ours – beat faster when they consciously do all the things that they can achieve together. Together we are a movement. An integral movement with a dream!
A lasting difference
We are not driven by effect. We want to make a positive difference in the long term.
We transform our discoveries into new certainties, which help others to journey on, with or without us. This helps us to invest our current knowledge and expertise in the future.
Sincerely healthy
We are sincerely driven by justice. But justice is not always a matter of course. That is why we commit ourselves permanently to equal opportunities for everyone.
Even – and especially – when this means having to bend the rules. After all, equal opportunities always have right of way.
Everyone has their own gift
That which we want to achieve together, simply cannot be done alone. We see the different talents of people who – together with us, and based on equality – make their unique contributions to the joint result.
This is how we act, and how you can recognise us.
---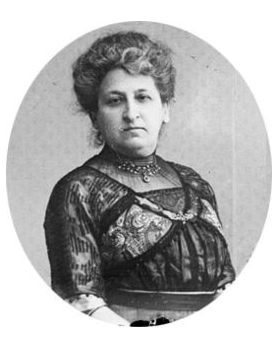 About Aletta Jacobs
Born in Sappemeer, a small village of in the Dutch province of Groningen, Aletta Henriëtte Jacobs (February 9, 1854 – August 10, 1929) was the first woman who successfully graduated in medicine (from the University of Groningen). She became the first female physician in the Netherlands, accomplished much in the field of medical care for the poor, and was a famous women's liberation activist. In honour of her memory and with great pride we named our school after her: the Aletta Jacobs School of Public Health.
| | |
| --- | --- |
| Last modified: | 14 September 2023 11.15 a.m. |