Open science means inclusivity
| | |
| --- | --- |
| Date: | 11 June 2019 |
| Author: | Giulia Trentacosti |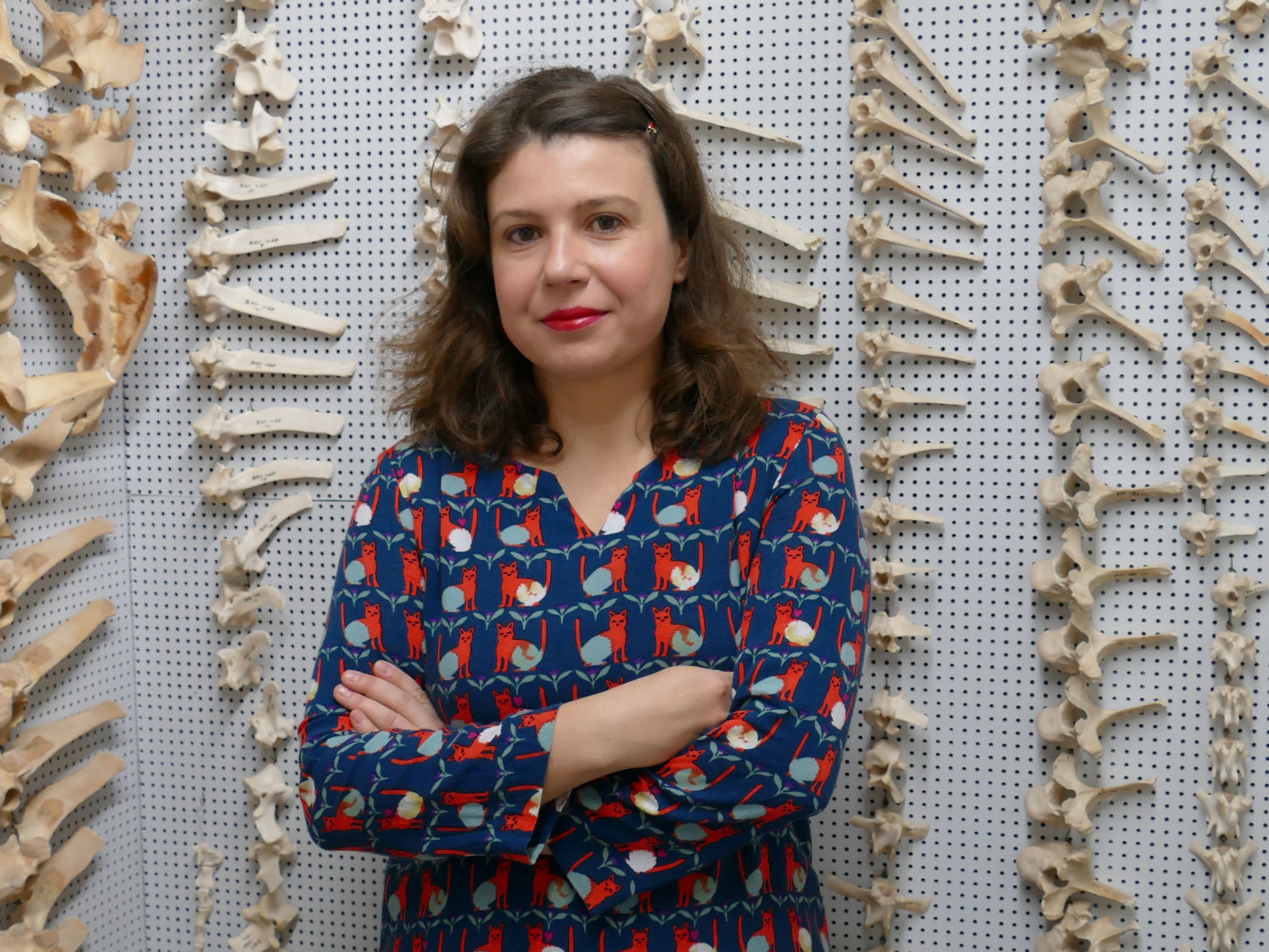 "Open science means inclusivity"
Open science in archaeology
Interview with Dr Canan Çakirlar, assistant professor of Zooarcheology at the Faculty of Arts.

Among other tasks, Dr Canan Çakirlar teaches archaeology and zooarchaeology, works on several research projects, supervises the zooarchaeological lab and skeletal collections of the Groningen Institute of Archaeology (GIA), and serves in the International Council of Archaeozoology and in the editorial board of various journals. In this interview, Canan explains what open science means in archaeology and what the benefits of adopting open research practices are in her field.
Why is open science important in archaeology?
Open science means inclusivity. Open access gives more visibility to research findings. The tradition in much of the humanities, including archaeology, is to publish in expensive monographs accessible only to a lucky minority. It almost feels like the less accessible something is, the better. Those of us who are affiliated with "wealthy" institutions tend to take access to library resources for granted, without considering that this publication culture excludes academics in less affluent countries as well as non-academics. This needs to change.
As for data, traditionally in Zooarchaeology, and more generally in archaeology, you excavate a site and use the specimens or site objects found as primary data. Prior to open science, this primary data would rarely get published. With digitization, people started to publish their primary data, but only recently are they starting to realize its value. Sharing primary data is still not very common practice, maybe because opening up your primary data is like opening access to your mind – and raw data in there is probably far from perfect. Open science has a very fundamental impact on how you 'do' science, in that it prompts you to collect and analyse your data in a different way since you know in the back of your mind that your data must be legible to everyone.
Can you talk about your experience in teaching open science practices to students?
I teach a course unit in Zooarchaeology, which is the study of animal remains in archaeology. In this course unit, a series of assignments are based on linked open datasets [annotated open-access data of which the reusability and accuracy is enriched through links to other relevant web resources] and students are asked to turn this primary data into secondary data. We teach them how to ask anthropological questions that can be addressed through quantitative answers.
Students find this course unit challenging but also rewarding, as it increases their data literacy. By reusing real data, students realize that primary data is often not flawless and they also understand the importance of making their own future data reusable. They realize that if you don't collect data in the right way, it is not going to be reusable.
Can you give some examples of how you integrate open science practices in your own research?
In 2014, I was involved in a major data integration project that brought together the primary zooarchaeological data of over 200,000 faunal specimens excavated from 17 early farming sites in Turkey – a period and place that is crucial to study to understand the spread of domestication from the Fertile Crescent to Europe. All participants in the project (18) agreed to share their full databases online in an open-access, peer-reviewed data publishing system. All datasets were assigned DOIs (persistent identifiers) to make them citable. With all the data being open, the study can then be replicated and expanded. In addition, the article resulting from the study was published open access in PLOS One. In archaeology, data from different sites is rarely integrated. I think that this study was an important turning point, emphasizing the benefits of working with large shared datasets and with open data.
Another example of open science practice that I was involved with is the inventory and catalogue of the bones in the GIA archive, which is now openly available online on dataverse.nl. Apparently, it is the most popular dataset at the UG and the data has already been downloaded 358 times.
In addition, I recently received a small data project grant from KNAW [the Royal Netherlands Academy of Arts and Sciences], to digitize and make the unpublished legacy data on archaeological dog skeletons collected by archaeologist Albert van Giffen in the 1930s accessible to everyone.
Do you engage in outreach activities?
I do. Our reference collection is open to non-UG visitors and we often receive visits from primary schools and secondary schools. The collection is accessible to commercial parties, like archaeological commercial companies, and there is no fee. We always strive to improve accessibility to the GIA's world class zooarchaeological collection. For instance, we recently received a grant from the Groningen Centre for Digital Humanities to start developing augmented reality apps that will make our animal skeletons available to a global audience online.
Moreover, we have previously taken part in the Night of Arts and Science and similar outreach activities.
Do you think that citizen science is valuable?
Citizens can be part of archeological research – although unfortunately this is not possible in some countries due to strict laws that regulate access to heritage sites. This is not the case for the Netherlands, and the GIA often involves citizens in their research.
In some countries, looting (treasure hunting) is a huge problem. We often lose archaeological sites either because people build on them illegally, or because of treasure hunting. Some of my colleagues have developed apps for citizen-science practices, through which people living in a specific area can report looting or map archaeological sites. They can take photos and videos too, and all of this information is then collected in a database. I think that these practices have great potential.
You are in the editorial board of two open-access journals that place emphasis, among other things, on data sharing and research integrity. Do you value this approach?
I value this significantly. Open Quaternary is an open-access, double-blind peer-reviewed journal published by Ubiquity Press. To publish in this journal, researchers have to pay a fee, but this is relatively affordable. The editorial board and the revision process is meticulous and the journal allows you to add as much supplementary data to your publication as you want. I also appreciate that this journal places importance on equality and diversity, as demonstrated by the fact that the editorial board is very diverse.
The other journal of which I am an editor is Documenta Praehistorica, an old and well-known journal with a rather specific focus (Neolithic studies). The journal became open access recently and it charges no fees for open-access publication. The reviewing process is well organized and all of the reviewing and publication stages take place in an online environment. It is published by the University of Ljubljana Press, which is based at the University's Faculty of Arts. The journal is independent from larger publishing companies and operates on a budget. For me, it is important to give this independent journal a chance to keep doing what it has been doing very well already for a long time. Initiatives like these are of great service to the archaeological community, and I am happy to contribute to them.
About the author
Giulia Trentacosti
Open Access and Scholarly Communication Specialist, University of Groningen Library